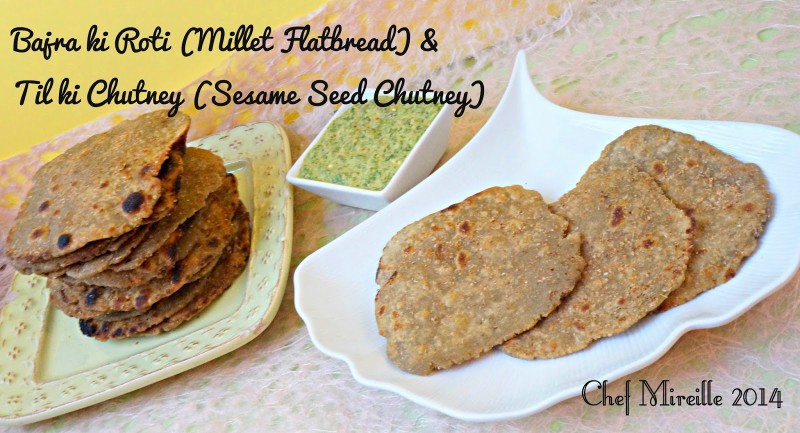 In most other parts of India, fritters are usually coated with chickpea flour or cornflour for frying. Since there are many Vegetarians in India who do not consume eggs, the classic Western coating of eggs and breadcrumbs is not as often utilized.
The Southern parts of India that does not share borders with other countries was introduced to breads and eggs much later. However, this is not the case in the North. Northern Indian states share borders with Tibet, Nepal, China and Pakistan. Also, because of its proximity to Russia, yeast leavened breads were more commonly eaten here before being introduced to other parts of India, especially in Kashmir. North Indian cuisine was influenced much earlier by these neighboring nations.
My first recipe I attempted for this state was a recipe of Dal Stuffed Potato Pakora (Indian fritters) coated with eggs and breadcrumbs, however, it was a bad recipe and they just fell apart when I fried them. Even though Vaishali was kind enough to re-write the recipe for me when she heard of my disastrous results during one of our group daily whatsapp conversations, I had gone off of the recipe. I really tried to gear up to re-do the recipe, since she had gone to all that work for me. However, I just couldn't bring myself to try that recipe again. I hope she'll forgive me for instead attempting this simpler recipe.
Formerly known as Uttaranchal, Uttarakhand is a state located in Northern India that shares International borders with Tibet and Nepal and Indian borders with the states of Himachal Pradesh and Uttar Pradesh. It was formed in 2000 out of the mountainous northern regions of Uttar Pradesh. Located in the Himalayan mountain range, Uttaranchal is a very beautiful part of India that includes forests and many green pastures and valleys with the mountains as a backdrop.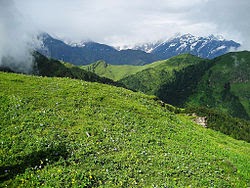 Uttarakhand – Wikipedia
Their cuisine is grain based and largely Vegetarian. Unlike the rest of India, tomatoes and milk based products are rarely utilized.
It is one of the holiest states of India, often referred to as "Land of the Gods" with many Hindu temples and the Holy Ganges River running through it. It is the only state of India where the ancient language of Sanskrit is still one of its official languages. Most natives of the state belong to one of two of India's ethnic minorities, the Garhwal's or the Kumaon's.
Mandua Bread (Bajra ki Roti)/ Millet Flatbread
Ingredients:
3 cups millet flour
1 cup chappati flour
1/2 teaspoon salt
1 – 1 1/2 cups warm water
In a large bowl, combine flours and salt. Add water a little at a time, until you have a soft and kneadable dough. Cover with a clean kitchen towel and leave to rest for 15 minutes.
Divide the dough into 24 equal sized pieces and roll into balls.
Heat a skillet/tawa/griddle. Brush the griddle with a little ghee.
On a very well floured board, place one ball. Flatten into a disc and dust the top well with flour. With a floured rolling pin, roll into a circle, about 5″ in diameter.
With the help of a spatula if necessary, transfer to the heated skillet and cook on low heat for about 3-4 minutes until brown spots start to appear. Flip over and do the same for the opposite side. Brush the top side with ghee and remove from skillet.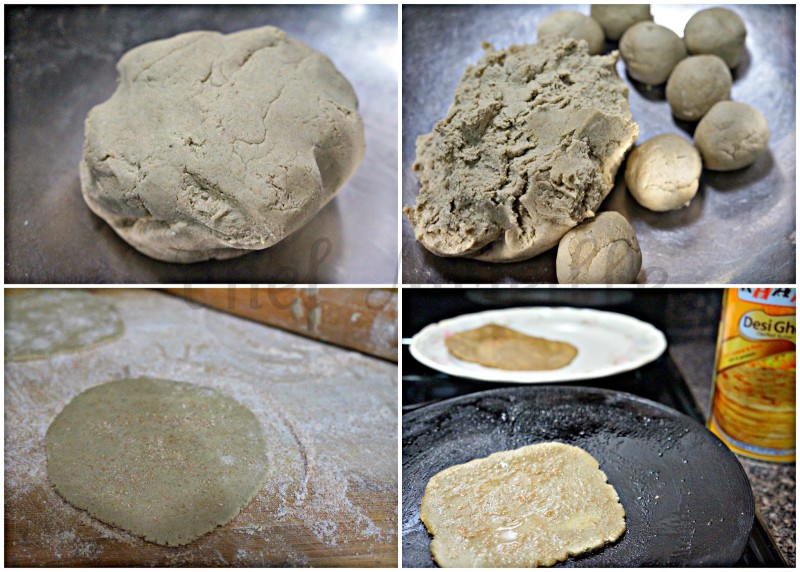 Repeat until all the dough has been cooked.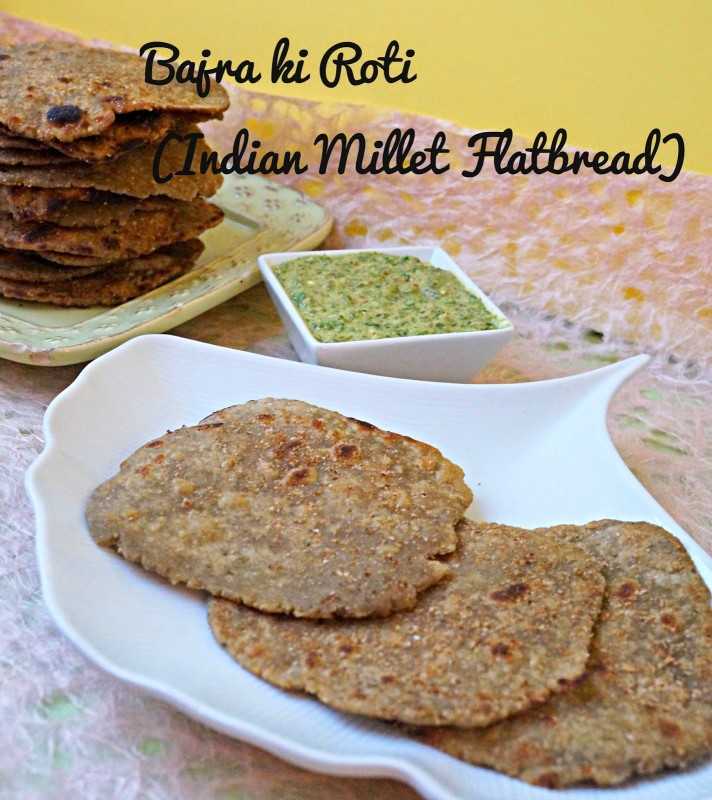 Notes:
Ragi flour, which is usually used to make this roti known as mandua in the language of Uttarakhand is made from finger millet. American millet flour is made from pearl millet, known as Bajra in Indian markets. I used this bajra flour to make these.
Due to the nature of millet flour, the dough will have a texture similar to clay.
As you are rolling the dough, if it breaks, simply press the dough together and dust flour on top. Continue to roll.
Make sure the board, your rolling pin and the top of the roti is well floured when rolling.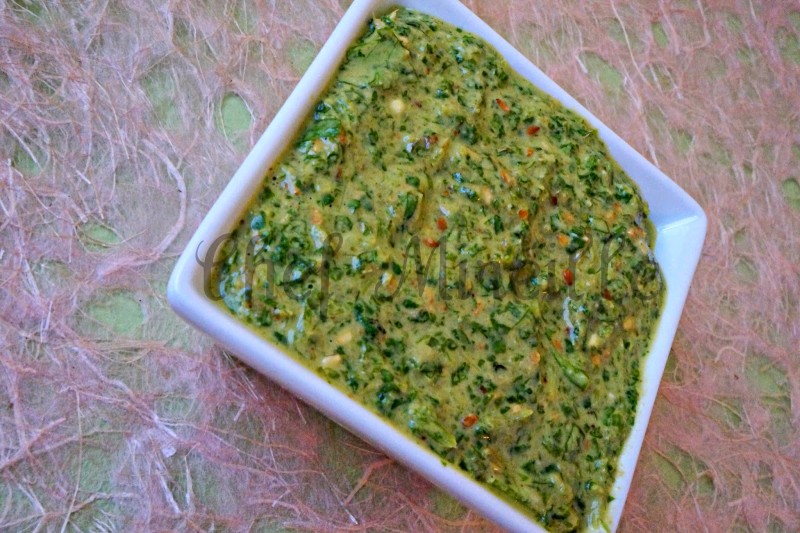 Til Ki Chutney/ Sesame Seed Chutney
Ingredients:
4 tablespoons sesame seeds
1 bunch cilantro
3 cloves garlic
3 chiles
3 tablespoons plain yogurt
1/2 teaspoon sugar
1/2 teaspoon salt
In a dry skillet, roast sesame seeds until golden brown and fragrant.
Using a coffee/spice grinder, grind sesame seeds with garlic, chiles, sugar and salt.
Process with the cilantro and yogurt in a good processor until smooth.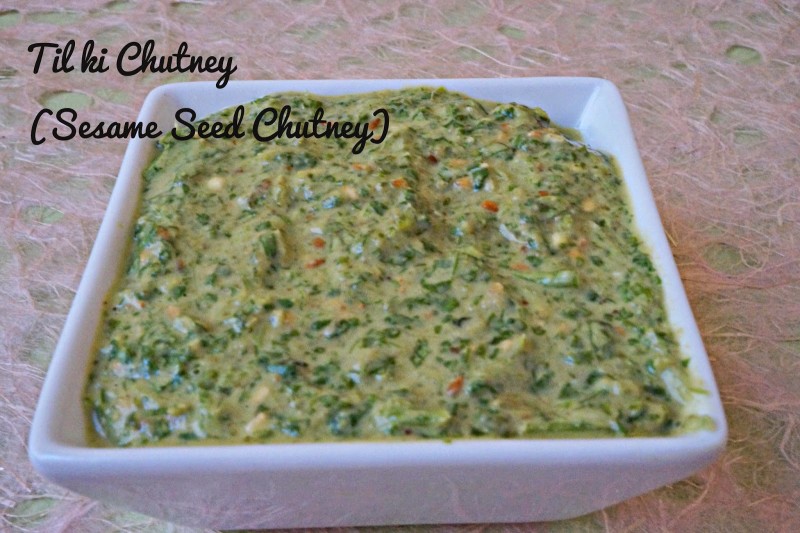 This combination made such a delicious breakfast.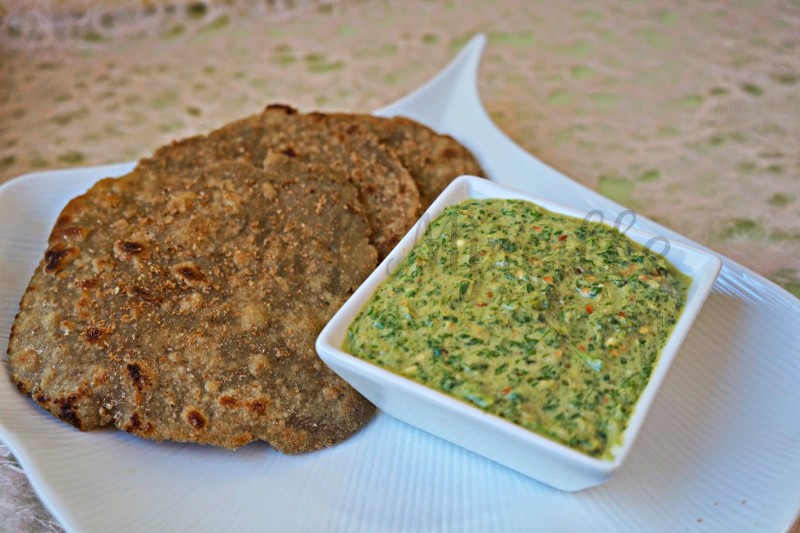 The roti really isn't anything too special but when paired with this delicious chutney, it's healthy and delicious and will be hard to stop munching.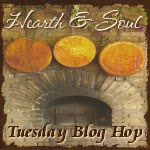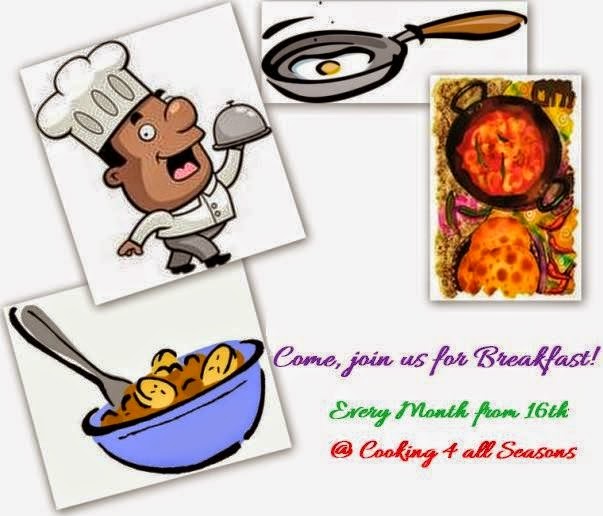 linking to Valli's Come Join us for Breakfast & Hearth & Soul Blog Hop
LIKE THIS RECIPE? LEAVE A COMMENT..I LIVE FOR THEM!
Chef Mireille

Sign up for our updates!
Subscribe to get our latest content by email and get your FREE Pantry Cheat Sheet - Learn the basics to cook any International cuisine!