Last Updated on June 6, 2015 by Chef Mireille

Here is a simple, healthy side dish with Middle Eastern flavors.
Baharat is a 7-spice blend used throughout the Middle East and northern Africa in countries like Morocco, Tunisia and Egypt. The exact combination of spices will vary from country to country. If you go to Kalustyans market here in NY, you will find the different variations of Baharat from every country – Iran, Turkey, Lebanon, Egypt, etc. I had purchased the Lebanese version. Here is a link for you to make the spice blend yourself, if it is not readily available where you live.
Middle Eastern Spiced Sweet Potatoes
Ingredients:
2 small sweet potatoes, peeled and cut into large pieces (about 14 oz.)
2 cloves garlic, crushed
1 tablespoon Baharat
1 tablespoon olive oil
juice of 1 lemon
1/2 teaspoon salt
2 tablespoons, parsley chopped
Preheat oven to 400 F.
Combine all ingredients in a baking dish and toss well.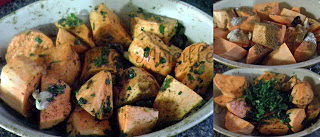 Bake in oven for 40 minutes, until potatoes are tender. Toss halfway through and add a tablespoon of water, if necessary.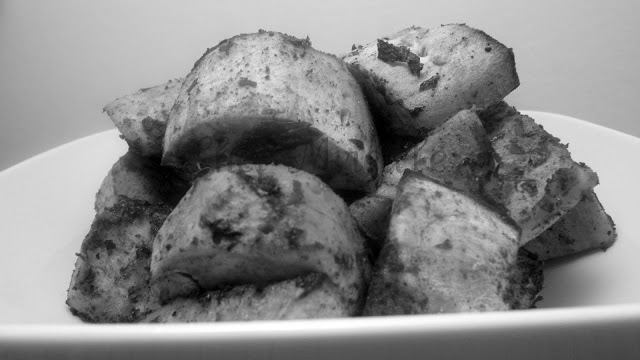 Black & White Sweet Potatoes
Spicy, tart and sweet..it is a perfect balance of flavors that will complement many a meal!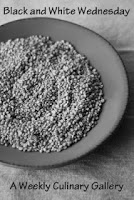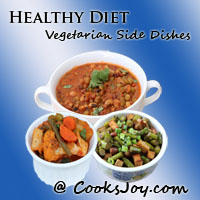 …linking to Priya's "Healthy Diet – Vegetarian Side Dishes" event., hosted by Cooks Joy , Black & White, hosted this week by Simona &
Simply.Food's Flavours of Lebanon, hosted by Sara's Corner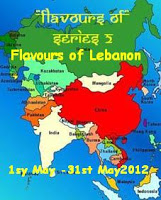 Chef Mireille