Last Updated on May 20, 2015 by Chef Mireille
I have been blogging for almost 6 years now, but only since December have I discovered the world of blogging events. This has opened up a whole new world to me. I have discovered so many new blogs & recipes, which even led me to start a new blog (which does take a backseat to this one), but is chronicling an Indian food journey for me. My next attempt is going to be Gobi Paratha.
More important than that is the blogger friendships I have made. Questions, Comments, Suggestions and a support system to make all of our blogs better is a priceless advantage to being part of this vibrant community. We share in each other's triumphs and challenges, both in the blogging world and in our personal lives. For this reason, I am so appreciative of the awards that have been presented to me, by my blogger friends.
Divya of Divya's Culinary Journey has presented me with the Versatile Blogger Award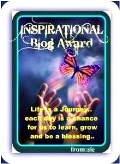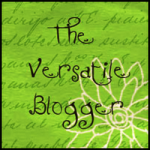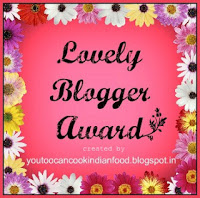 & now Swasthi, the Health Freak has presented me with another Versatile Blogger Award plus a few others: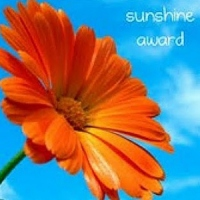 Now…when you accept an award, there's a few things that go with the responsibility:
1. – Introduce yourself:
I am a trained chef and currently work freelance as a personal chef/culinary instructor. However, I also have a degree in Media Communications and am currently in search of a full time day job, while I pursue my passion.
I am single and looking out for Mr. Right 🙂
2 – My top priority in life – that's hard – there are so many goals I have yet to achieve:
To do what I have to do to Live My Dreams – which is basically to have a family and to have my own Food TV show
3 – The things I love to do:
cooking & writing about it, spending fun time with family & friends, trying new foods from different cultures, cooking for people, volunteering (especially with children)
4 – My favorite hobbies:
Bollywood Movies, Reading, learning food photography, tennis
5 – Random Fact:
My favorite food is Mango
….and now for the best part, others who deserve these awards as much as me, if not more….
Aarthi of Yummy Tummy
Srivalli of Spicing Your Life
Kalyani of Sizzling Tastebuds
Jayanthi of Sizzling Veggies
Rasi of Vegetarian Food & Me
Jayasri of Samayalarai
Vaishali of Ribbons to Pastas
Vardhini of Cooks Joy
Manang of Kusina Ni Manang
Suchi of Kitchen Karma
Radhika of Tickling Palates
LIKE THIS RECIPE? LEAVE A COMMENT..I LIVE FOR THEM!
Chef Mireille
https://www.globaltasteinc.com
Like me on FACEBOOK!
Follow me on TWITTER!