Last Updated on December 14, 2020 by Chef Mireille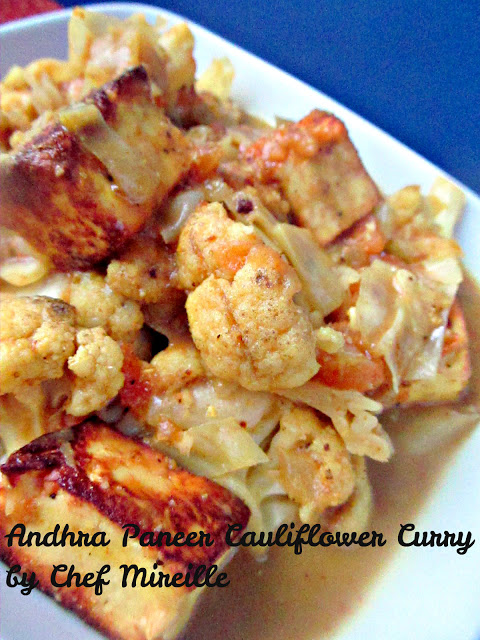 One of the greatest gifts of blogging has been the many blogging friends I have virtually met. Recently, I have been having the opportunity to meet some of these in person. Recently, a few of us who participate in Srivalli's monthly Blogging Marathon and who live in the NY area decided to meet. Pavani of Cook's Hideout invited us to her home in New Jersey for lunch. Besides me, the attendees were Usha of My Spicy Kitchen, Nisha of Magic Saucepan and Sandhya of My Cooking Journey. Pavani had prepared a delicious lunch starting with homemade Strawberry Peach Soda, Salad and Potato Pakora and ending with a delicious Mango Cheesecake Parfait.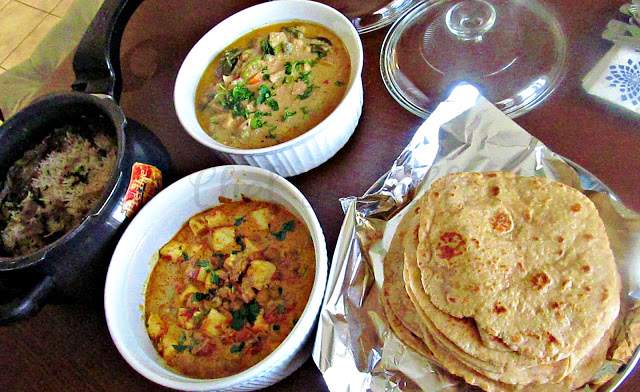 Pavani's Lunch
We talked of blogging, food photography and social media while Sandhya and Nisha made the whole wheat naans to go with the delicious curries Pavani had prepared.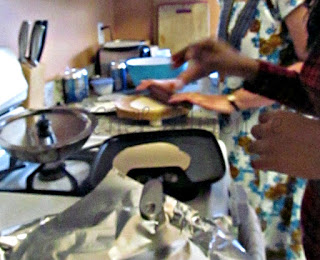 making Naan
It was a wonderful day of getting to know each other on a personal level and not just as a representation of the recipes posted on their blog.
As if that wasn't enough fun already, Pavani sent us each home with a goody bag that included lots of sweet treats and some homemade Andhra curry powder. As the bag sat on my lap on the crowded bus ride back to Manhattan, the aroma perfumed my nostrils and what was going through my head was what was in my refrigerator so that I could utilize the curry powder ASAP. When I got home, the paneer was promptly removed from the freezer to defrost. Combined with some cabbage and cauliflower that were in the vegetable bin, I created this aromatic curry.
While I can't vouch if this recipe is as good as Pavani's, it is one you can try for the Andhra flavor. Andhra Pradesh is a state located on the southeastern coast of India. The Telugu speaking state's capital is Hyderabad, an industrialized city known for literature, art, architecture and cuisine as well as the diamond and pearl trading center of the past. Museums and many cultural institutions are included in the Hyderabadi landscape.
Paneer Cauliflower Curry
Serves 6-8
Ingredients:
2 tablespoons oil
14 oz. paneer, diced
5 tablespoons Andhra curry powder
1 teaspoon ground turmeric
1/2 teaspoon red chile powder (cayenne pepper)
2 tablespoons coconut, frozen grated, defrosted
6 tablespoons water
1 onion, chopped
1 tablespoon ginger paste
2 cups tomato, chopped
1 head cauliflower, cut into florets
2 1/3 cups cabbage, chopped
1/2 cup coconut milk
1/2 cup water
Heat oil. Add paneer pieces and fry until golden brown on all sides. Remove to a paper towel.
Meanwhile, grind the curry powder, coconut, turmeric, cayenne and 6 tablespoons water to a paste.

Add the onion and ginger paste to the pan. Fry for 1-2 minutes until the onions are softened. Add the coconut curry powder mix and fry for 1 minute. Add tomatoes, cauliflower and cabbage. Cover and cook for 10 minutes.
Add coconut milk, remaining water and salt, to taste. Add fried paneer and cook covered, for 5 minutes.
Taste and adjust salt, if necessary.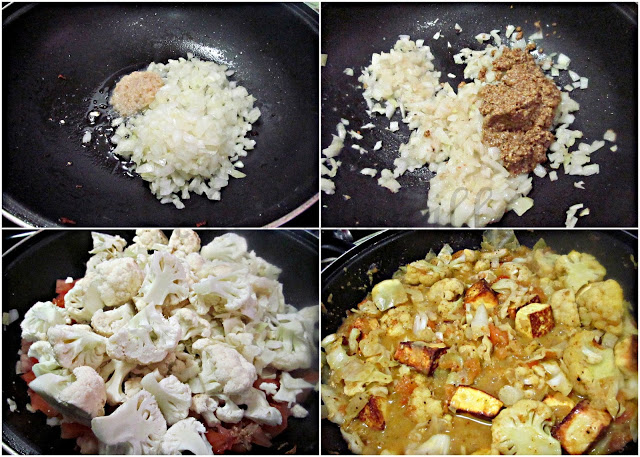 Serve with Basmati rice.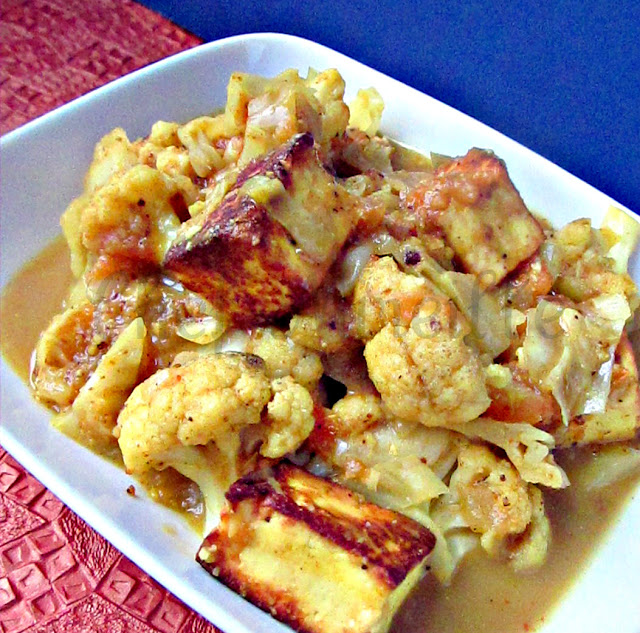 LIKE THIS RECIPE? LEAVE A COMMENT..I LIVE FOR THEM!
Chef Mireille