Last Updated on June 3, 2015 by Chef Mireille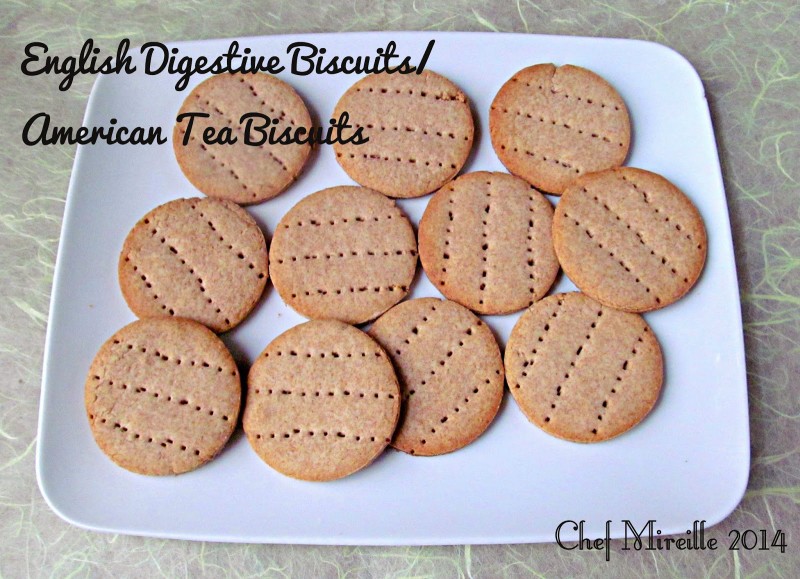 It's time for the Avid Baker's Challenge and this month we are doing King Arthur's version of tea biscuits. What England and other English colonized countries call digestive biscuits, we in America call tea biscuits. These are basically barely sweet cookies that are a perfect accompaniment to a cup of tea.
Tea Biscuits
Yield: 23 biscuits
Ingredients:
1/2 cup all purpose flour
1 1/2 cups whole wheat flour
1 teaspoon baking powder
1/4 teaspoon salt
1/2 cup butter, softened
3/4 cup powdered sugar
4 tablespoons milk
Preheat oven to 350 F. Spray 2 cookie sheets with non stick spray.
Sift the flours with the baking powder and salt.
Add butter and using a pastry blender, cut the butter into the flour until it is the size of small peas.
Add powdered sugar and mix.
Add milk 1 tablespoon at a time, mixing well after each addition.
After you have mixed with a wooden spoon, start to knead by hand until a stiff dough is formed. (do not be tempted to add more milk even though it may seem dry until you start to knead by hand)
On a lightly floured board, roll out dough to 1/8″ thick.
Using a 2 1/2″ inch biscuit cutter, cut out rounds and place on prepared cookie sheet. Using a fork, prick the cookies in an even pattern.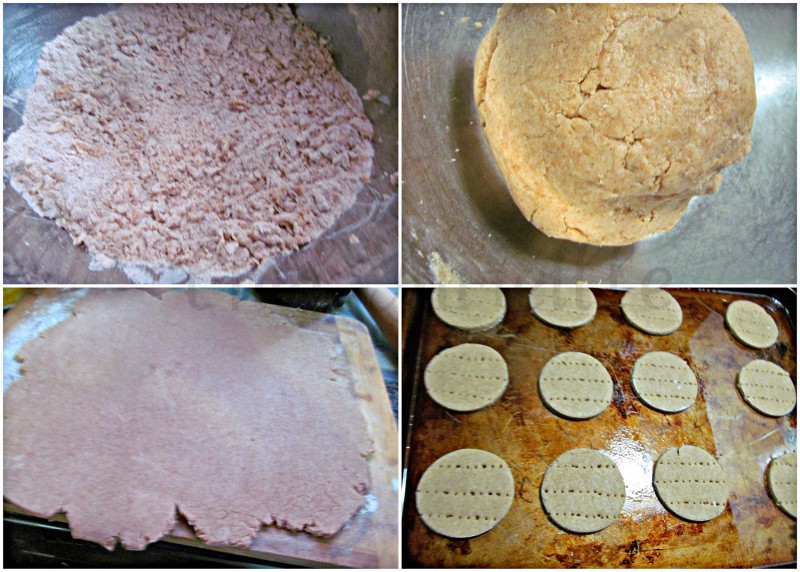 Bake for 15-18 minutes.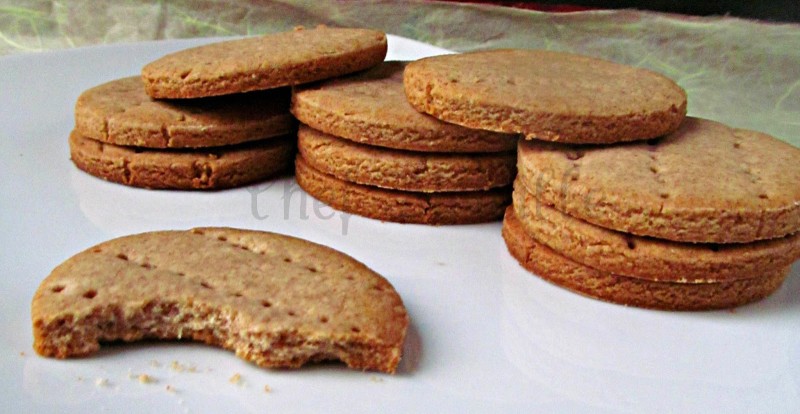 …linking to Food of the World – UK
LIKE THIS RECIPE? LEAVE A COMMENT..I LIVE FOR THEM!
Chef Mireille