Last Updated on June 4, 2015 by Chef Mireille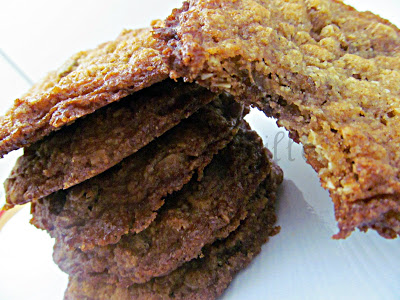 Almond Oatmeal Raisin Cookies
Blogging Marathon #19
Theme: Calcium Rich Foods
Calcium is very important to good health. This is why so many products on the market are fortified with calcium like juice and cereals. Prior to this, rickets was a common childhood disease in the United States, due to calcium deficiencies. It is also important for women to get enough calcium, to prevent osteoperosis in later years. As a women, it also helps if you take in some extra calcium prior to your monthly cycle, to aid in menstrual cramps.
With this powerhouse vitamin so good for us, I have selected Calcium Rich foods as my BM theme this week. It is good to try to have a high calcium intake in a natural way, without having to rely on fortified foods or vitamin supplements.
Milk and dairy products, soybeans, oats, oranges, broccoli, almonds, sesame seeds and green leaf vegetables are some of the foods that are naturally high in Calcium. With both oats and almonds, here is a calcium rich cookie that you and your kids will love.
Almond Oatmeal-Raisin Cookies
(click here for printable recipe)
Ingredients:
1 cup almond flour
1/2 cup whole wheat flour
1/2 cup all purpose flour
1 teaspoon baking powder
1 teaspoon baking soda
1/2 teaspoon salt
1 cup butter softened,
3/4 cup firmly packed dark brown sugar
3/4 cup granulated sugar
2 eggs
2 teaspoons almond extract
1 teaspoon ground cinnamon
2 cups oats
1 cup golden raisins
Preheat oven to 375 F. Spray a cookie sheet with non stick spray or lightly grease it with oil.
In a bowl, combine flours, baking powder, baking soda, salt and cinnamon. Mix well.
In a large bowl, beat butter and sugars until creamy. Add eggs, one at a time. Add almond extract and mix well.
Add dry mix in two batches and mix well.
Fold in oats and raisins, until thoroughly combined.
Using wet hands, form into balls and place on cookie sheet 2 inches apart.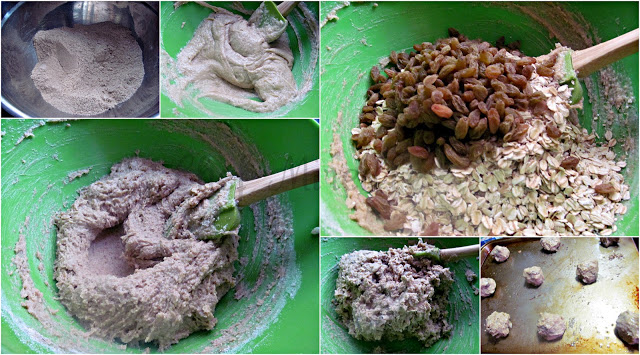 Bake for 10 minutes.
Let rest for 5 minutes before removing from cookie sheet with a spatula.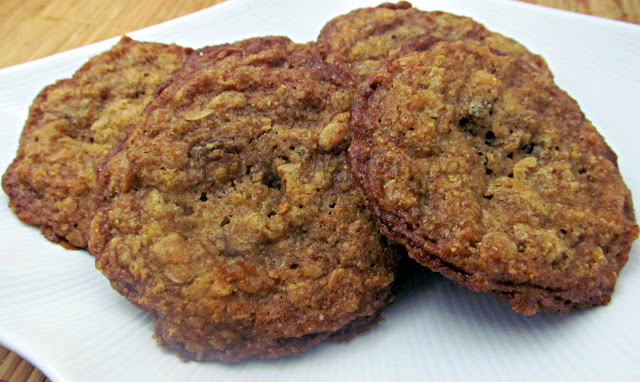 These cookies are crispy on the outside but soft and chewy on the inside – perfect consistency of both worlds!!!
Check out the Blogging Marathon page for the other Blogging Marathoners doing BM#19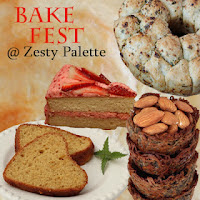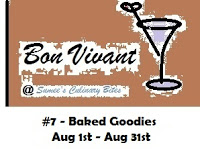 …linking to Sumee's Baked Goodies and Bake Fest hosted by Foodomania
LIKE THIS RECIPE? LEAVE A COMMENT..I LIVE FOR THEM!
Chef Mireille
Like me on FACEBOOK!
Follow me on TWITTER!