Last Updated on January 12, 2020 by Chef Mireille
20 Mexican Recipes for #CincodeMayo Explore Mexican cuisine and culture with these recipes!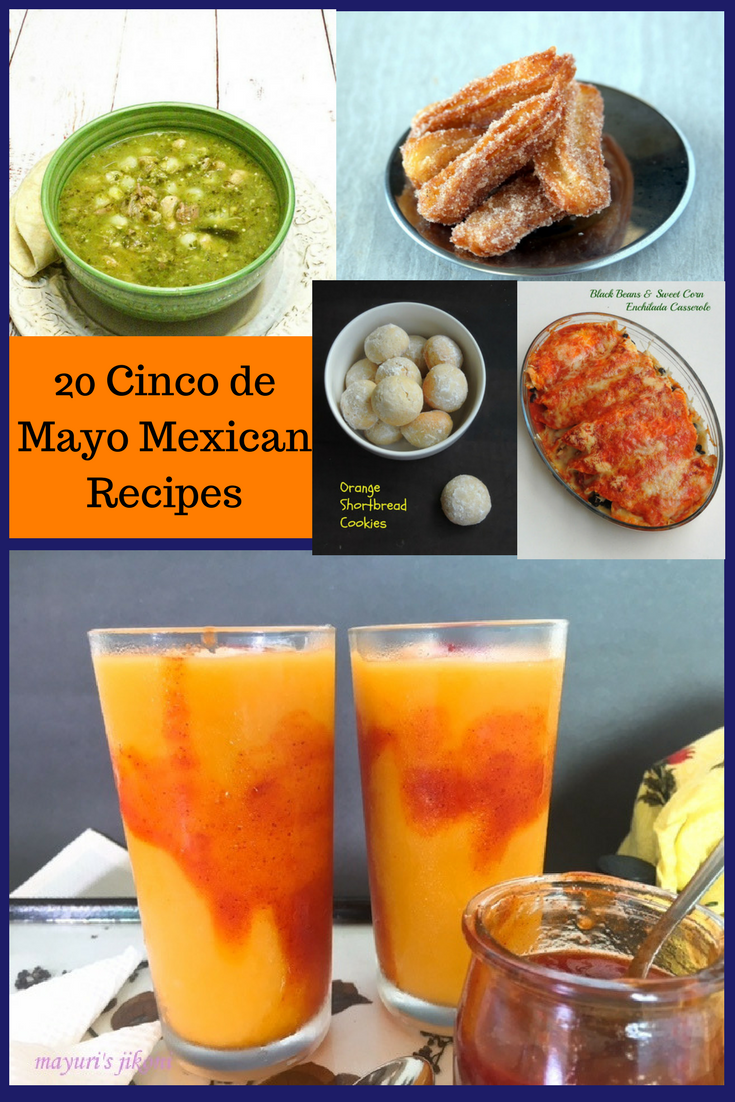 Cinco de Mayo will be celebrated all across America on May 5th. Every bar will have Tequila specials and we have turned this into a big drinking holiday. Just as we have done with St. Patrick's Day, the way we celebrate it in America bares little resemblance to how it is celebrated in the original country and has distorted the true meaning of the holiday.
Instead of focusing on tequila, I plan to celebrate by cooking up some Mexican specialties. Collected from several contributors, here is a great list of recipes to help you celebrate from Breakfast to Dinner.
Before we get to the food, do you know what Cinco de Mayo actually celebrates?
History
Under Napolean's rule, France was trying to form an outlet of it's empire in Mexico. A great battle occurred on May 5, 1862 in Puebla. 2000 Mexicans battled against the powerful force of the French 6000 strong. The French lost 500 men, while the Mexicans lost only 100. The Battle of Puebla's success led to more volunteers to join the resistance army, which eventually, with America's assistance, led to France's withdrawal in 1867.

Drinkables
Pineapple Strawberry Agua Fresca
Sweets & Baked Goods
Soup & Salads
Breakfast & Other Savories
Chipotle Chayote Blue Corn Tacos
Explore Mexican culture and cuisine and let me know if you try a recipe and how you liked it!
If you like this post, PLEASE LEAVE A COMMENT and SUBSCRIBE!