Last Updated on June 1, 2015 by Chef Mireille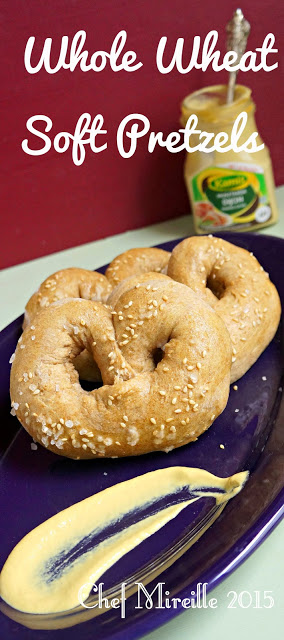 This is another recipe from the curriculum I use to teach my children's culinary classes. These are traditional German soft pretzels. They don't have the crispy exterior you get from NYC street pretzels because it skips the dipping in water step, but these pretzels are still delicious and were a big hit with the kids.
They loved this lesson and were excited when they saw the yeast foam up and were simply amazed at how the dough puffed up. The boys were not interested in learning to knead the dough, but the girls were. The boys were then put on salad duty while the girls had fun learning how to knead. I don't know if it will encourage them to try to make bread..or at least pretzels… at home themselves, but at least they had fun in class and learned something too!
Whole Wheat Soft Pretzels
Prep Time: 70 minutes
Cook Time: 25 minutes
Yield: 9 pretzels
Ingredients:
2 1/4 teaspoons dry active yeast
1 tablespoon honey
1 1/3 cups warm water
1 1/2 teaspoons salt
1 tablespoons olive oil
1 1/2 – 2 cups whole wheat flour
1 1/2 cups all purpose flour
egg wash (1 egg beaten with 1 tablespoon water)
sesame seeds, for garnish
rock salt, for garnish
Combine honey and water. Whisk well. Sprinkle yeast on top and leave for 5-10 minutes, until it turns foamy.
Combine salt, olive oil, all purpose flour and 1 1/2 cups of the whole wheat flour in a large bowl. Add yeast water and knead for about 10 minutes until you have a soft and elastic dough, adding more flour as necessary if the dough is too sticky.
Place in a lightly greased bowl and cover with plastic wrap and a kitchen towel. Leave to rise until doubled in size, about 30 minutes.
Preheat oven to 400 F. Spray a cookie sheet with non stick spray.
Divide risen dough into 9 portions and shape each into a pretzel as desired.
Brush the tops with egg wash and sprinkle sesame seeds, rock salt and other topping as desired. (the kids went crazy with garlic powder)
Bake for 25 minutes.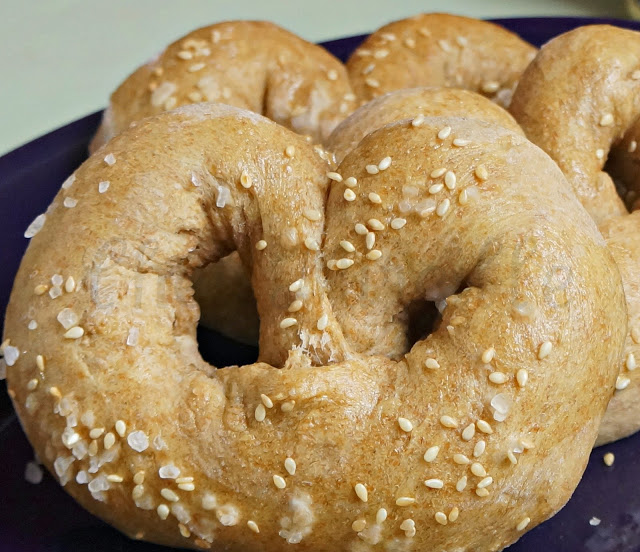 Enjoy them as is or with mustard.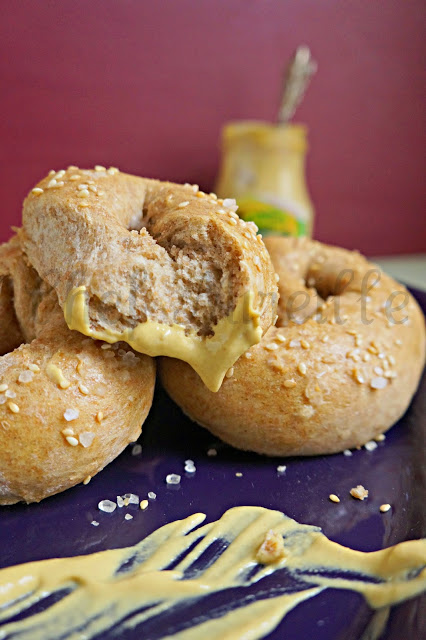 Notes:
Other toppings can include poppy seeds, garlic powder, cinnamon sugar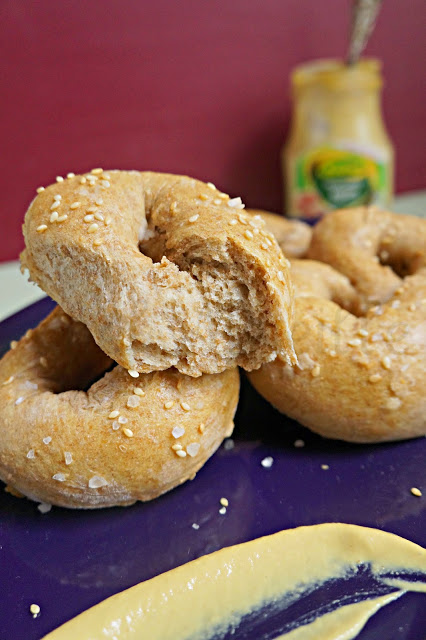 If you'd like to see some of the wacky shapes my students created for their pretzels, see them on my Instagram page here. Tell some 11-13 year olds they can shape their pretzels any way they want and you get Infinity signs and all other creations:)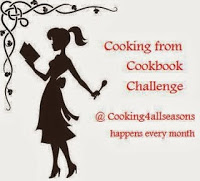 The pretzels we did at school came out with a nicer golden color, but those were done in a convection oven. These made at my home with the leftover dough were lighter in color but just as delicious.
Let's start a conversation…Leave your thoughts
Chef Mireille