Last Updated on June 5, 2015 by Chef Mireille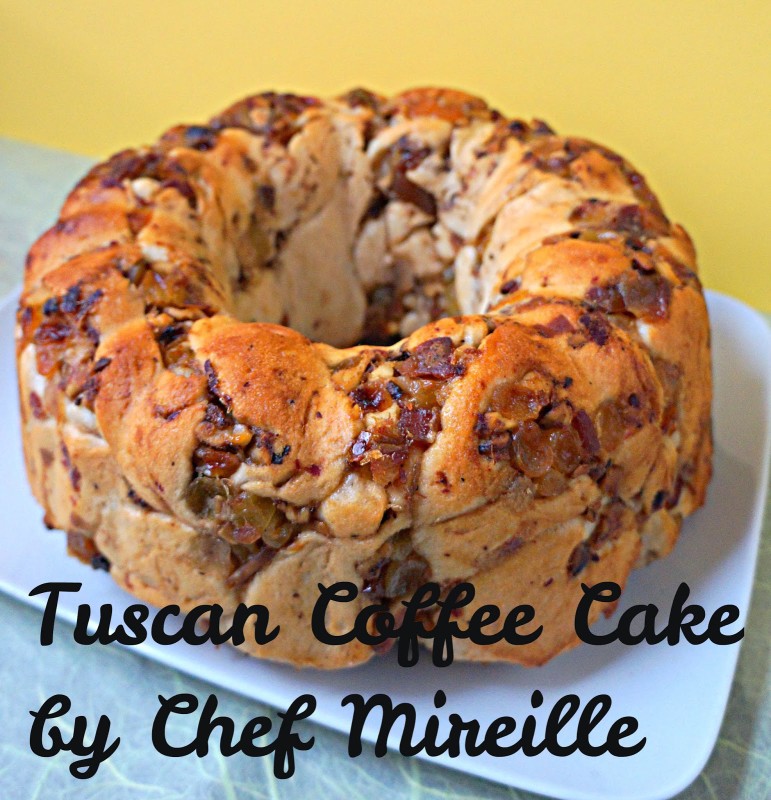 This is my second King Arthur recipe I am doing with the Avid Baker's Challenge. This is more of a sweet bread, than a cake per se. It is called coffee cake because it is meant to be eaten with a cup of coffee.
Although I have been baking yeast breads for several years, I don't usually bake breads using a starter. Usually if I find a recipe using a starter, I pass. However, since I just joined the ABC, I didn't want to skip a challenge already. So I tried making the starter exactly as directed and it did not bubble or rise at all. I even tested the rest of the yeast package to make sure the yeast I use had not died. It was very much alive, so I don't know what to attribute my starter problems with.
I adjusted the King Arthur recipe without using the starter. Maybe I didn't get the aerated appearance of a European artisinal bread. However, it still came out as a delicious sweet bread. If you are like me and are at a starter impasse, try this version of this traditional Tuscan bread.
Tuscan Coffee Cake
Yield: 1 cake (16 slices)
Filling Ingredients:
3/4 cup golden raisins
3/4 cup dates, chopped
3/4 cup apricot brandy (or orange juice if you want to make the recipe more kid friendly)
1 cup walnuts, toasted and finely chopped
Dough Ingredients:
1 1/4 cups warm water (115 – 120 F)
3 3/4 cups bread flour + 1 tablespoon
2 tablespoons milk
1/4 cup butter, diced
1 package dry active yeast (2 1/4 teaspoons)
2 tablespoons sugar
1 1/2 teaspoons salt
Topping Ingredients:
2 tablespoons sugar
1/2 teaspoon vanilla
1 teaspoon water
Soak raisins and dates in brandy. Yon only need to soak it for a few hours, but since this recipe was several days in the making because of my starter problems, mine soaked for 6 days. However this just made the bread taste even better with the flavor from the brandy. If you have a lot of alcohol that still has not been absorbed by the fruit, drain it.
Toast the walnuts in a dry skillet and combine with the drunken fruit.
Combine warm water with sugar in a bowl. Sprinkle yeast on top and give it a quick whisk. Let it sit for 5 minutes, until it is foamy.
Combine 3 3/4 cups of the flour, salt and butter in an electric mixer. Using the dough hook, process until the butter has been incorporated into the flour.
Add proofed yeast to the flour and knead for a few minutes in the mixer until the dough is starting to come together but still somewhat like shreds.
Add the milk and remaining tablespoon of flour and knead by hand until dough comes together and is smooth. The dough will be a little dense.
Place in a lightly greased bowl. Cover with plastic wrap and a kitchen towel in a bowl with enough room for the dough to rise. Leave to rise for 1 hour. the dough will be not quite double in size.
Spray a bundt pan with non stick spray.
Punch out air from the risen dough. Knead in drunken fruit and nuts. Place in bundt pan. Cover with greased plastic wrap and leave to rise for 30 minutes, until the dough almost reaches the top of the pan.
Combine topping ingredients and brush on the top.
Preheat oven to 350 F.
Bake for 30 – 35 minutes, until golden on top and sounds hollow when tapped.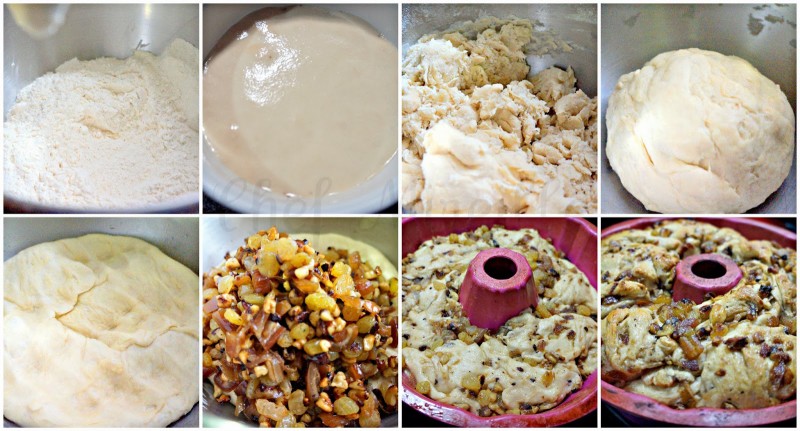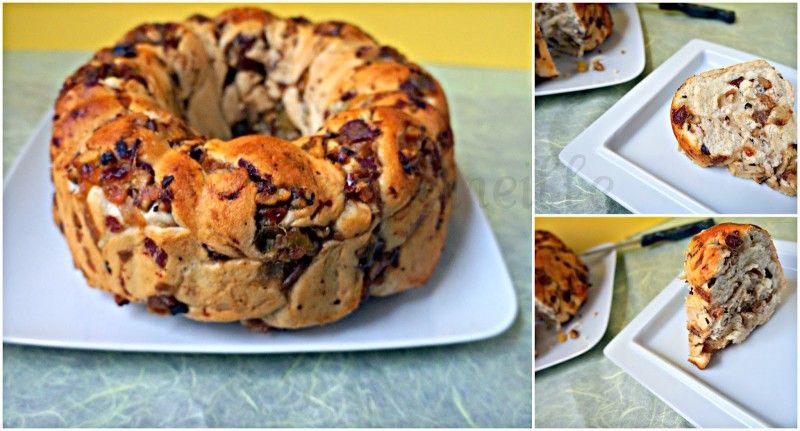 This is so delicious and perfect to start the day with a cup of coffee or if you are someone that doesn't like super sweet desserts, this makes a wonderful sweet treat as well. Kids will also love it with a glass of milk.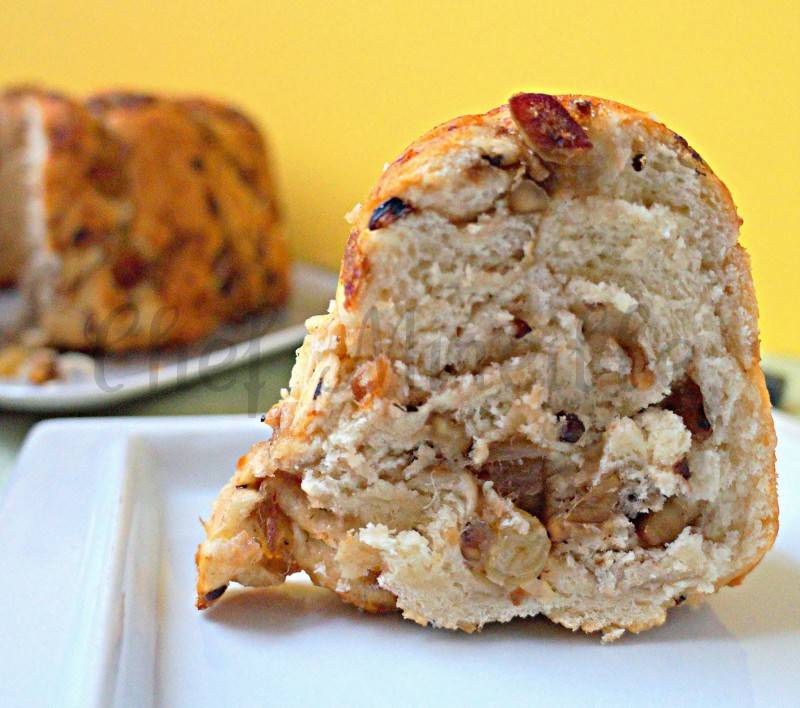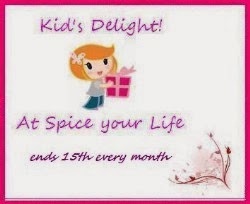 …linking to Bake Fest hosted by Sangee , Kid's Delight hosted by PJ, Yeastspotting
LIKE THIS RECIPE? LEAVE A COMMENT..I LIVE FOR THEM!
Chef Mireille