Last Updated on March 20, 2018 by Chef Mireille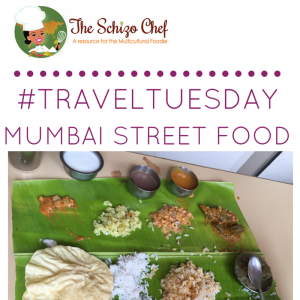 Today #TravelTuesday is going to Mumbai, the melting pot cultural capital of India. Unlike here in the US, the options for Vegetarian street food is endless. Kalyani, who blogs at Sizzling Tastebuds is a friend I have met through my participation in the Blogging Marathon. Here is a window into her home city.
Mumbai is a melting pot of cultures , and having migrated to this city many years ago , I must admit that the food has rubbed off on me too. While the husband is not too fond of eating out (due to his extensive travels), I have a few personal favourites that I shall be sharing with you via chef Mireille's food and Travel adventures in her blog. Thanks Mir for the opportunity
A brief history of Mumbai and its street food:
The history of Mumbai recounts the growth of collection of seven islands on the west coast of India, becoming the commercial capital of the nation, and one of the most populous cities in the world. Although human habitation existed since the Stone Age, the Kolis, a marathi fishing community, were the earliest known settlers of the islands. Street food of Mumbai is the food sold by hawkers from portable stalls in Mumbai. It is one of the characteristics of the city. The city is known for its distinctive street foods.
Although street food is common all over India, street food in Mumbai is noted because people from all economic classes eat on the roadside almost round the clock and it is sometimes felt that the taste of street food is better than restaurants in the city. Many Mumbaikars like a small snack on the road in the evening. People of Mumbai cut across barriers of class, religion, gender and ethnicity are passionate about street food. Street food vendors are credited by some for developing the city's food culture. Street food in Mumbai is relatively inexpensive as compared to restaurants and vendors tend to be clustered around crowded areas such as colleges and railway stations. (Source : Wiki)
Mumbai had many textile mills in the 60s and early 70s and most of these were filled with migrant workers who lived off the street food, having no access to private kitchens or gas or electricity – all of which was scarce then. Probably the reason why quick eats like Pav Bhaji, Bhel Puri, Missal / Usal Pav , Vada Pav etc became popular (and still score highly among the masses). On an evening ride around chowpatty ( seashore), one would see these thelas (or food carts) being set up for those who come to the beach to enjoy the evening breeze. Mumbai sandwich is another popular treat where you can have your fill of flavours – right from plain veg to cheese grilled and everything in between – for about rs.35 at a street vendor to about 150/- in a mid sized restaurant ..
While the Pav (or bread) made its rounds among the mill workers, clever entrepreneurial hotel owners too gave the Udupi touch with their idli/ vada / dosa, especially to those who either missed their South Indian cooking back home or relished South Indian food. To know what consititutes Udupi cuisine, head here..
Today's post is about 2 such eateries – These are popular eateries, in and around my suburb, and have been in existence for at least 30 years , if not more. Although most others in the CBD (Downtown) are on the verge of shutting down, the suburbs feed on these Udupi joints for their everyday breakfast and Lunch needs.
Rama Nayak & Sons Lunch Home – Location : Matunga (Central Mumbai) Known for its traditional sit-down South Indian meal served on a banana leaf, this is one of the most popular joints if you are looking for authentic Karnataka cuisine (with a hint of Udupi touch). Although the prices have increased steadily over the years, for about 150/- today you can have a full fledged meal (at lunch and dinner). He does takeaways too, but you need to carry your own boxes to take away sambhar / Rasam / Curry. Make sure you are extremely hungry to make the best of these everyday home cooking, some of which takes you back home to your mom or grandmom's kitchens. Another USP of this eatery is that any customer can walk in to the open kitchens and check for themselves the cleanliness and authenticity of the food being prepared. Now, that's not a call even 5-star kitchens can dare to make, aint it ?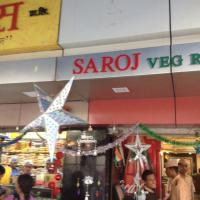 Saroj Sweets and Snacks – Based in the eastern suburb of Mumbai, this started several decades ago, and along with a sweet shop, they have two branches within a radius of 1 mile both which serve wholesome vegetarian food. Along with the ubiquitous Idli, Vada, Dosa they are also famous for the Chaats (street food) like Dahi Puri & Pav Bhaji. My best bet would still go to the Missal Pav (apparently the best in the suburb) and the Vada Sambhar – both of which are piquantly strong on your nostrils and deliver a punch of a taste every time.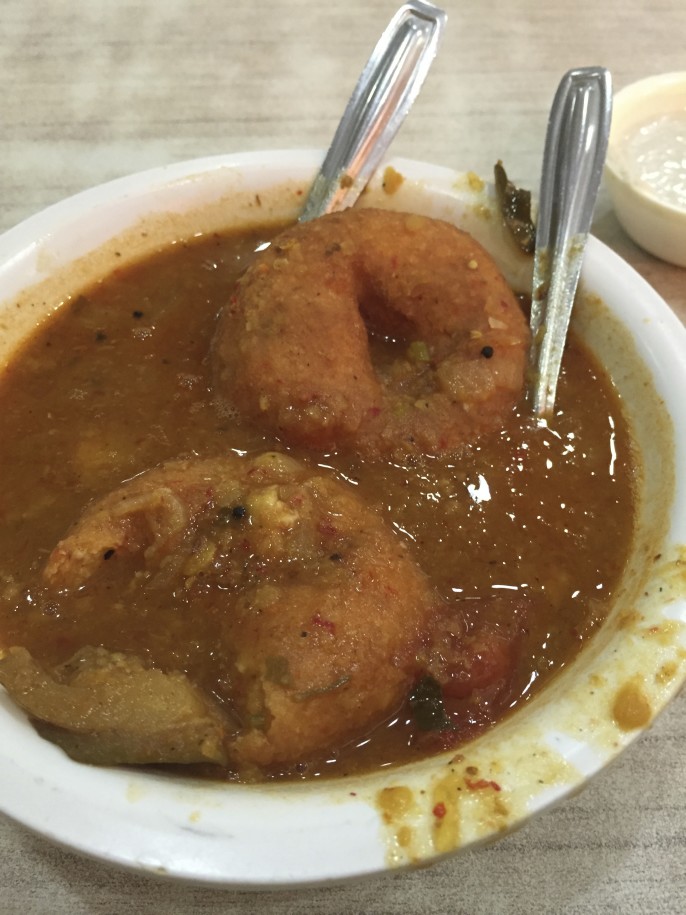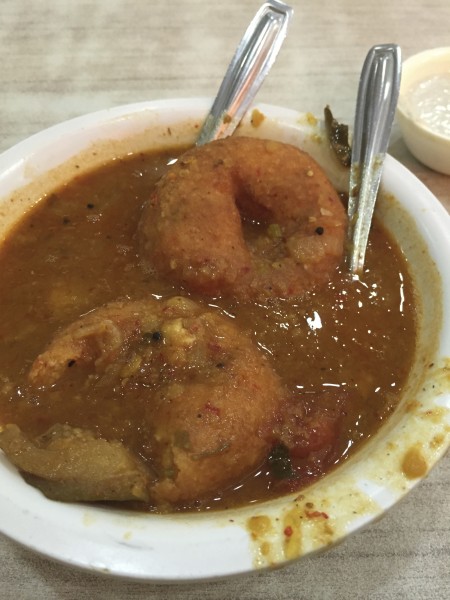 There are many many more food types in Mumbai, and should I get another opportunity, I shall gladly share the treats and sights with you…
Photo Sources: