Last Updated on February 28, 2020 by Chef Mireille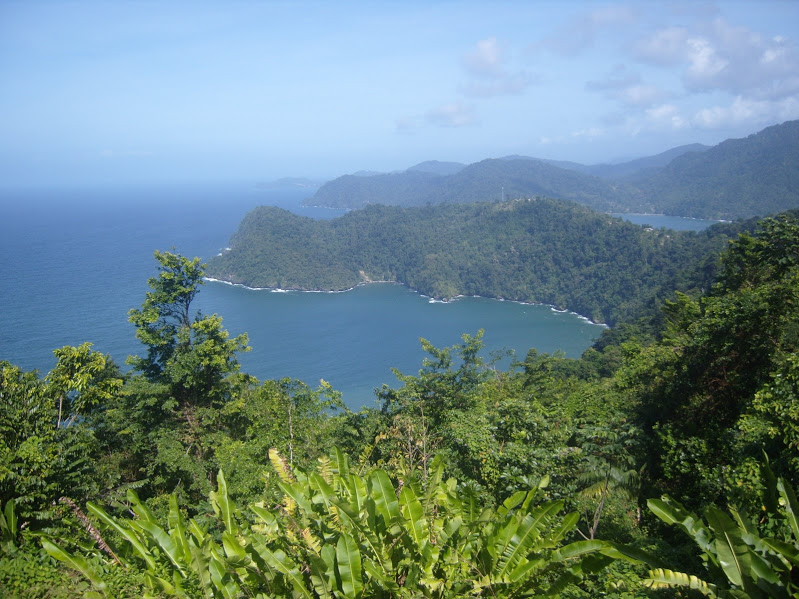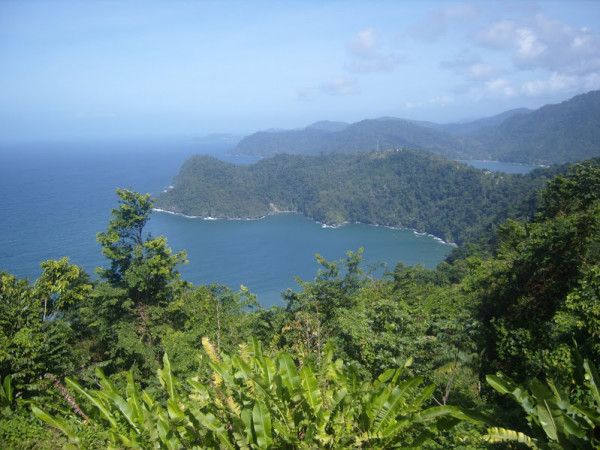 Today's #TravelTuesday is going to focus on the Indian community of Trinidad. Most Caribbean islands have an Indian population. Many people from India were brought to the Caribbean as indentured servants, after slavery was abolished in the 1800's. In fact, there is a movie that came out several years ago called Guiana 1838 that demonstrates this experience. As many of you may know, Guiana and Suriname, although geographically located in South America, are culturally and economically Caribbean…but that's another post. Let's go back to Trinidad.
After posting some of my recipes like Caribbean Dal & Caribbean Curry Chicken, I was surprised to read comments noting surprise that there was dal and the like in the Caribbean. Many people from India are unaware of the long history of Indians in the Caribbean and specifically on Trinidad. Trinidad has the largest number of people of Indian decent. The island population is pretty much evenly divided between Indian and African decent people, with the remaining being mixed with both Indian and African and sometimes other races as well.
The southern part of the island especially is where you will find much of the Indian population. People from India will have no problem finding familiar things to eat here like dahlpourie (paratha filled with chana dal – yellow split peas), curried chicken or chickpeas and sweets like Gulab Jamun. Although they may have a slightly different taste as recipes were adapted to what was locally available in Trinidad. One example of this is the use of culantro/shadoe beny which is used instead of cilantro.
Two of Trinidad's most popular street foods are Indian in origin. They both start with bara, a deep fried bread, similar to Indian poori. They are then split apart and used as the bread part of a sandwich. Doubles, which are available on every street corner in the capital city of Port of Spain are curried chickpeas stuffed in between a bara. The other must stop for a a foodie is Maracas Beach. Besides swimming in the beautiful Caribbean blue waters, you won't be able to resist Richard's Bake & Shark. Although he is not the only establishment that sells this on the beach, you won't be able to miss the long line at his place because his is the best. Battered deep fried shark in between a fried bara is delicious, but what makes the sandwich is the huge variety of condiments available to put on your sandwich – everything from achar (pickled green mango) and tamarind chutney to fresh cucumber and cabbage salads.
Signs of the Hindu religion are also apparent, including the Temple at Waterloo. Located in the small village of Waterloo near Chaguanas, this temple was built by one man. After he built it in 1947, it was destroyed by the government. To avoid permits and all the necessary requirements so he could build it on the island, he instead built it in the sea. Seedas Sedhu dedicated the next 25 years of his life to single handedly building the temple, however it started to become subject to sea erosion. To commemorate the 150 year anniversary of the Indians arriving in Trinidad, the government reinforced the construction adding a pier and mud flats to protect the temple from the sea. This is one of the most popular temples on the island used for weddings, cremation ceremonies and puja ceremonies to celebrate the gods.
The second temple not to miss is the Dattatreya Temple with an 85 foot Hanuman. Colorful and intricate, it is a gorgeous sight to behold with beautiful architecture and design, in the Dravidian style of South India.
With gorgeous beaches, Trinidad is a great place to visit if you'd like to experience Indian culture with a Caribbean flair!
….but there's lots more sightseeing and reasons to visit Trinidad…more to come in an upcoming post!