Last Updated on March 20, 2018 by Chef Mireille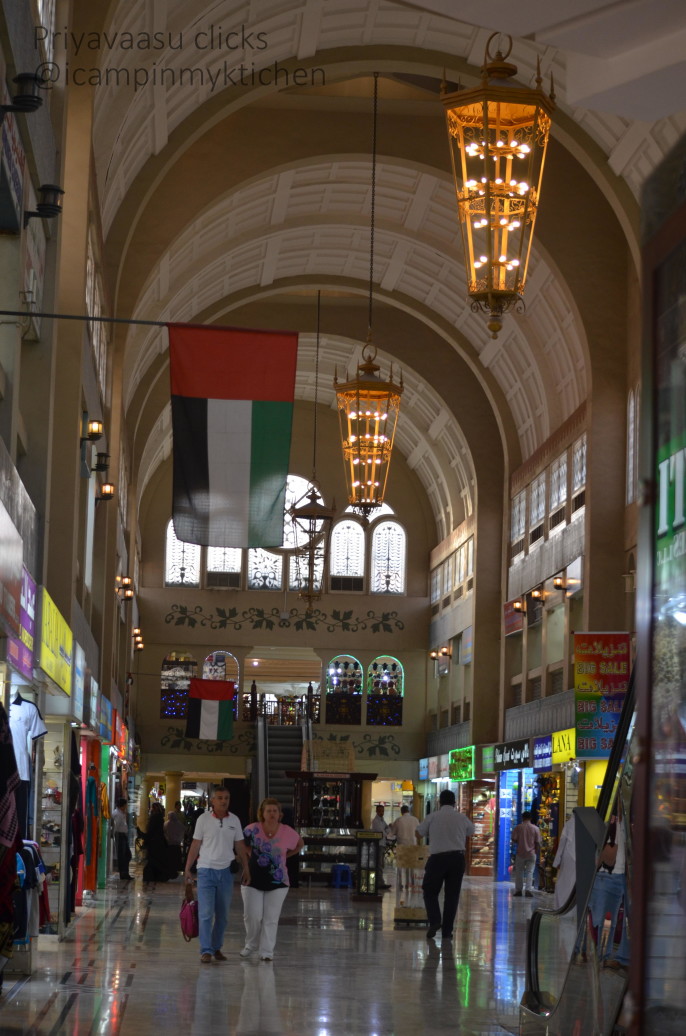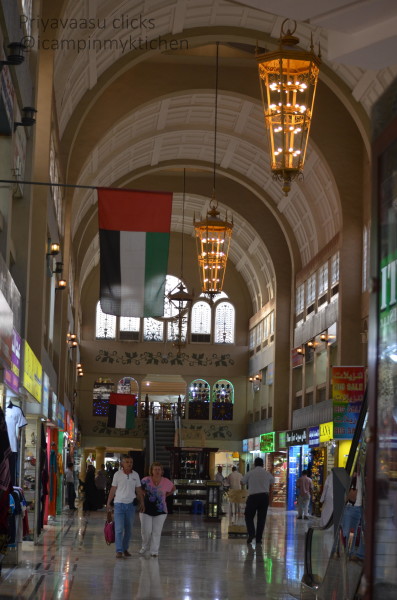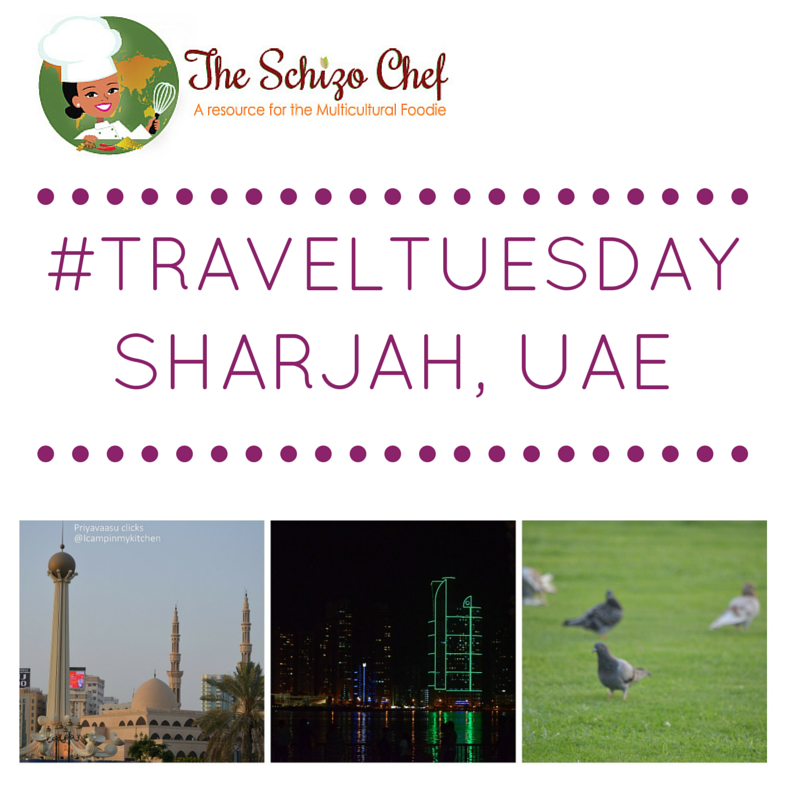 It's time for #TravelTuesday again and this time my fellow food blogger friend Priya has taken us to the exotic city of Sharjah in United Arab Emirates. She has lived there for 8 years and often speaks about her home city on her blog, I Camp in My Kitchen. Here is a window into the desert city.
This is the first time I'm writing a travel post. When Mireille called for guest posts for her #TravelTuesday series, I thought it to be a good opportunity to start recording my travel experiences.
Today I'm going to take you to Central Souk in Sharjah. Before going there, let us learn about the city a bit. Sharjah is the third largest Emirate city in UAE (United Arab Emirates), only after Dubai and Abu Dhabi. UAE is  a cosmopolitan country, with more than 200 nationalities living together. Abu Dhabi is its capital. It is the country where you get to see best of the world's things, including the world's tallest tower "The Burj Khalifa".
Most of the population work in Dubai and live at Sharjah so the road connecting Dubai and Sharjah is always busy. People travelling daily would say pages about the tension, roadblocks and hours they endure in the traffic. But comparing the rent in Dubai, Sharjah is a fair choice for many.
Sharjah is our home for the past 8 years. It has got its own attractions,the Museum, parks, Al Ghurair market and the Central Souk/Blue Souk/The Souk Al Markaz.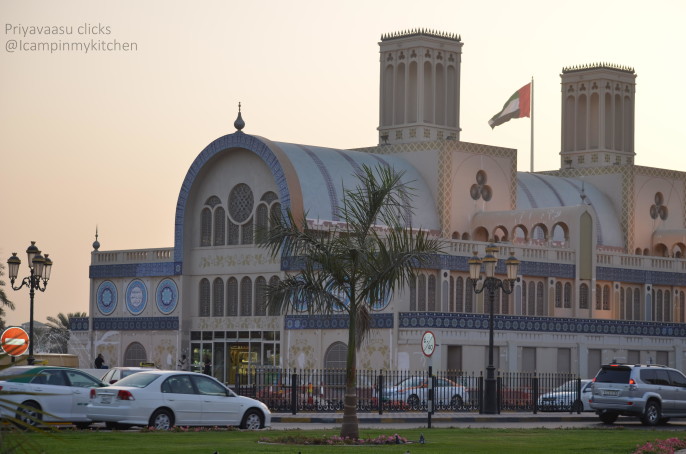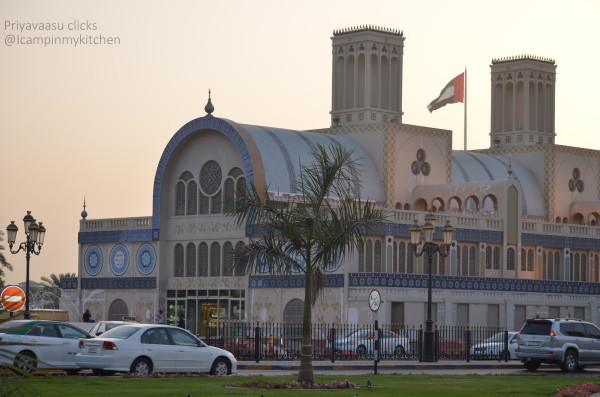 The Central souk is located in the Al Majaz area, near to the corniche and just opposite to Crystal Plaza Roundabout (famous landmark).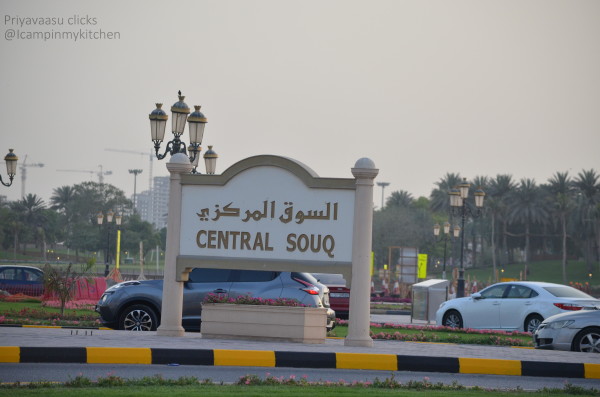 The Central Souk/Blue Souk is divided into two souk(market) Textile and Gold market. The Architecture of the building itself will strike you in awe!!! It looks like two tunnel-shaped building, with the bedouin style windcatcher tunnels on top, which keeps the basement cool, considering the hot temperatures in the country.
The Textile souk has everything you ask for in clothing whether you are looking for a western outfit, a party wear or something casual to beat the heat. It's got everything.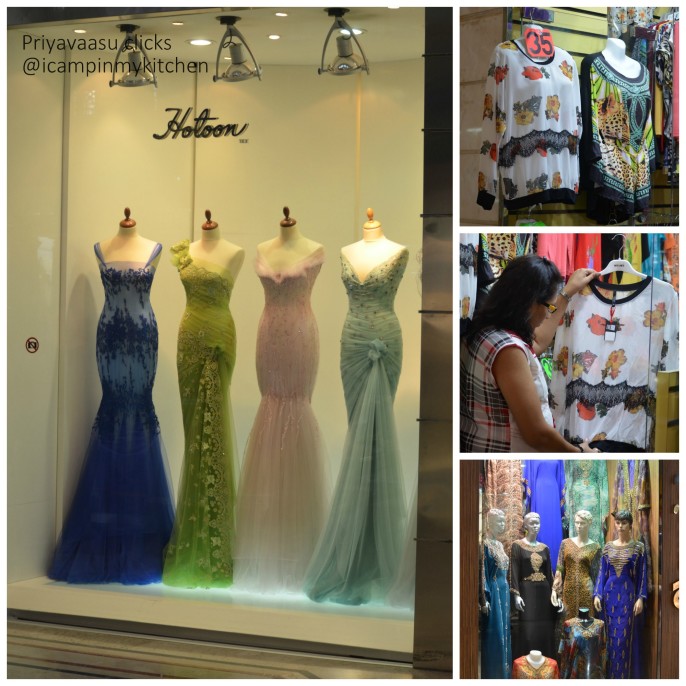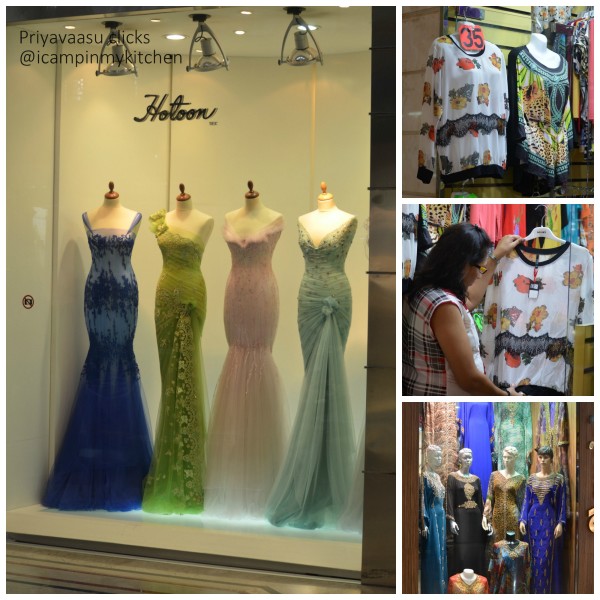 My sister in law actually got herself a nice casual wear outfit while i was busy clicking pictures. While shopping, don't forget to note the beautiful architecture inside, a real treat to lens-lovers!!!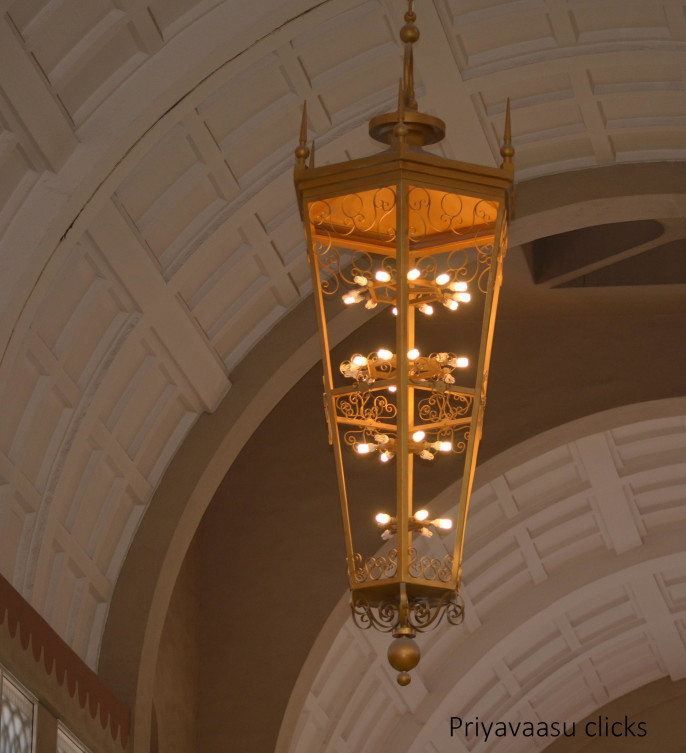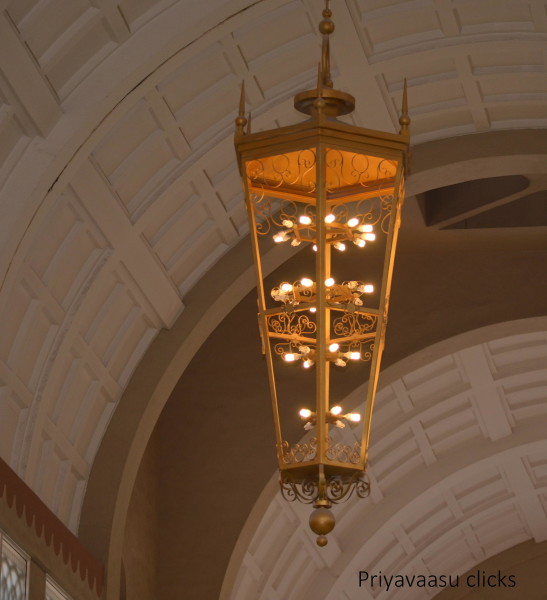 As you shop, you can find a calm, serene fountain at  the rightmost end of the souk. Many just come and sit there while little kids play around & birds flocking. We get a large flock of seagulls in winter.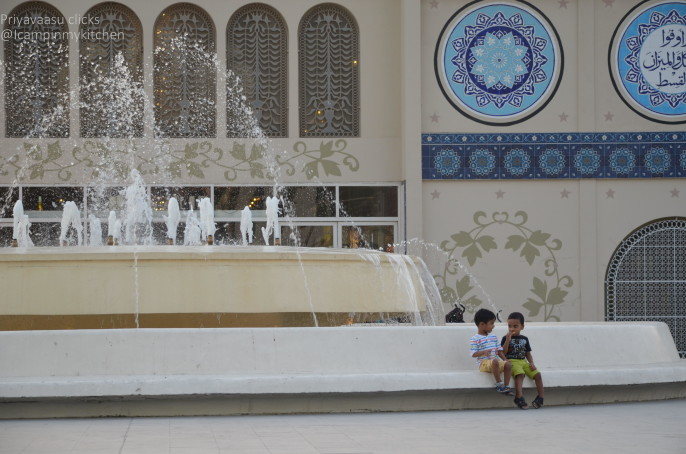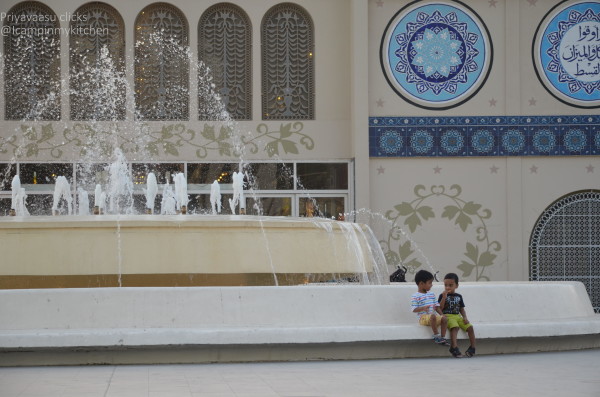 It has a good view of the corniche, the big King Faizal Mosque and the Ethihad Park Square all are in walking distance and that makes the souk a real central place for family, fun and shopping.
The market has 2 floors. While the ground floor is full of textile shops, the first floor has lots of carpet shops, gift shops specializing in Rose woods, Turkish cutlery and antiques from all around the world.
I loved these striking Turkish plates. That blue is so so attractive and look at that intricate artwork on that plate and it is all hand-made and so they cost quite a bomb!!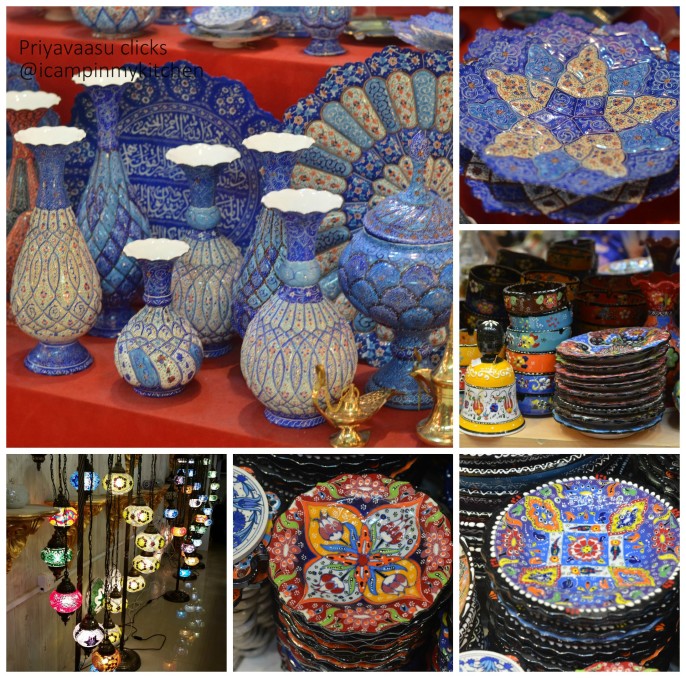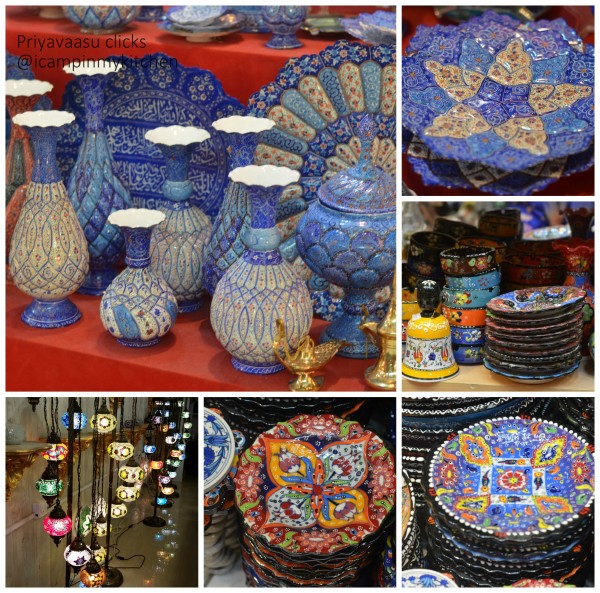 Though we personally don't use carpets at home due to the allergy both my kids have, most people here have their entire house carpeted, why not? with such lovely designs and shops everywhere, you are always tempted!!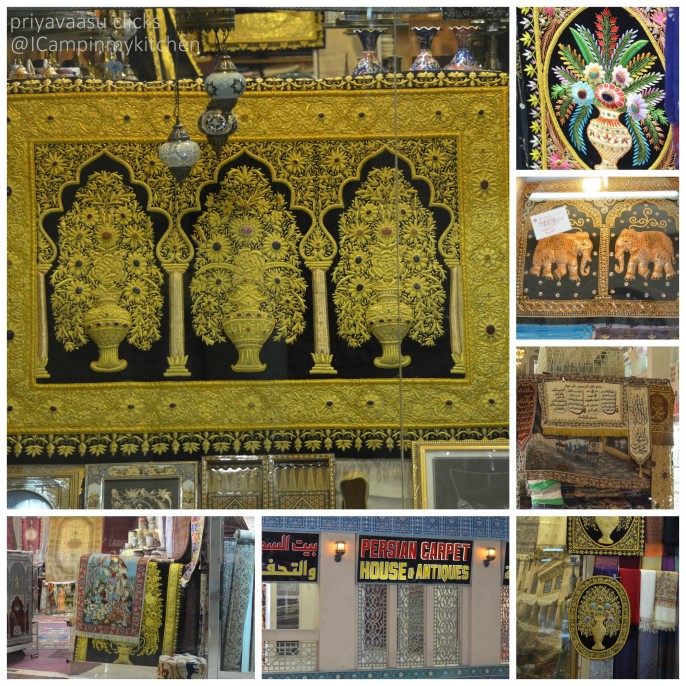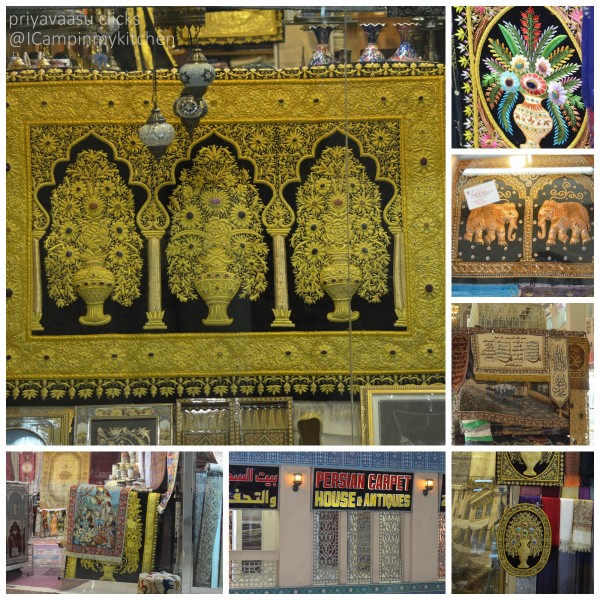 We found this gift shop on the ground floor and the gentleman was kind enough to allow us to take photographs even though we didn't buy anything big, except for two cute Emirate man and woman dolls just  the size of a thumb.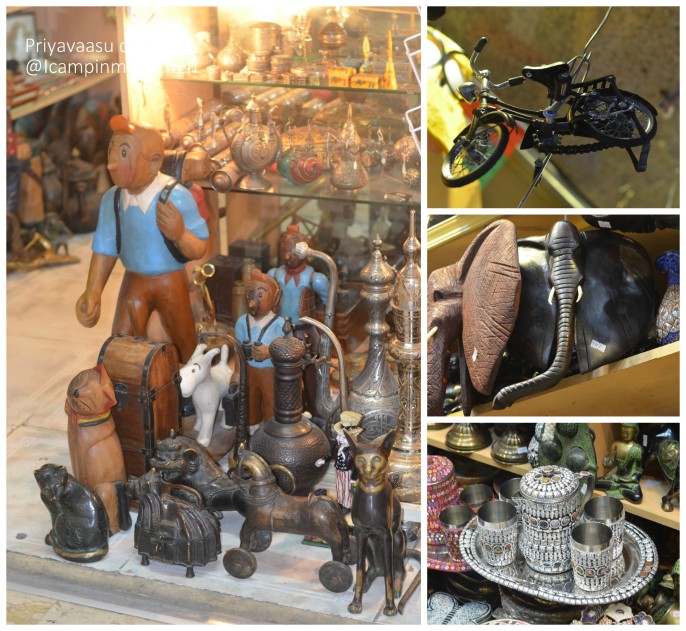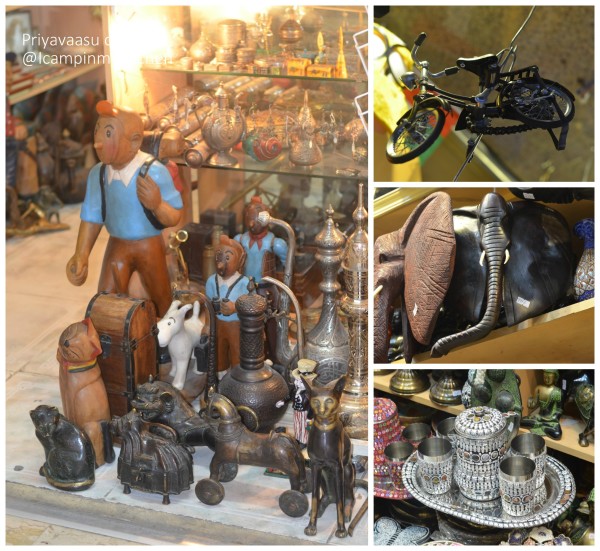 After strolling the textile market up and down, we got very tired and wanted to have something warm. Thanks to the cafeteria, we had a Hot cup of Karak chai, just for Dhs. 1.50.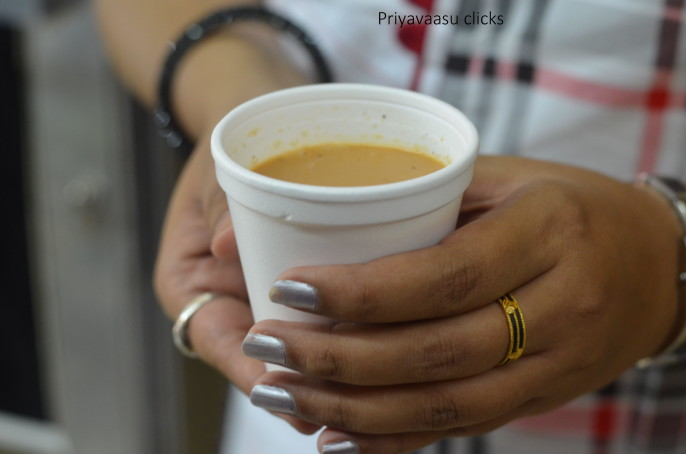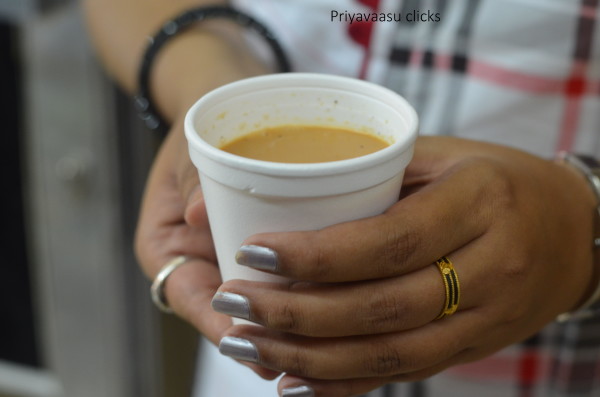 Reviving our energy with that chai, we left to see the Gold souk. Gold souk has lots of jewelry shops. Yes a long corridor with jewelry shops on either side selling gold and  diamond jewelry in all shapes and sizes. There are separate shops for 18k gold, 24k, indian designs, arabic designs,  light-weight jewelry and there are lots of kiosks selling artificial and silver jewelry too.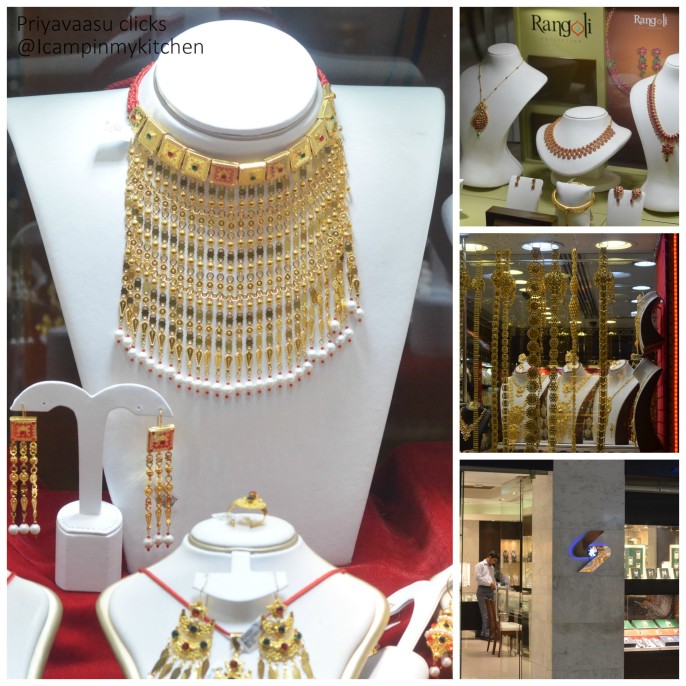 One will surely get tempted to at least go inside and if not buy, try out some pieces. The Central display here would give you the current  bullion rates. Again this area has 2 stories. The top floor here has lot of artwork shops. We went into one and couldn't resist ourselves and bought a Darbar/gazebo like in brass and some carpet-designed placemats.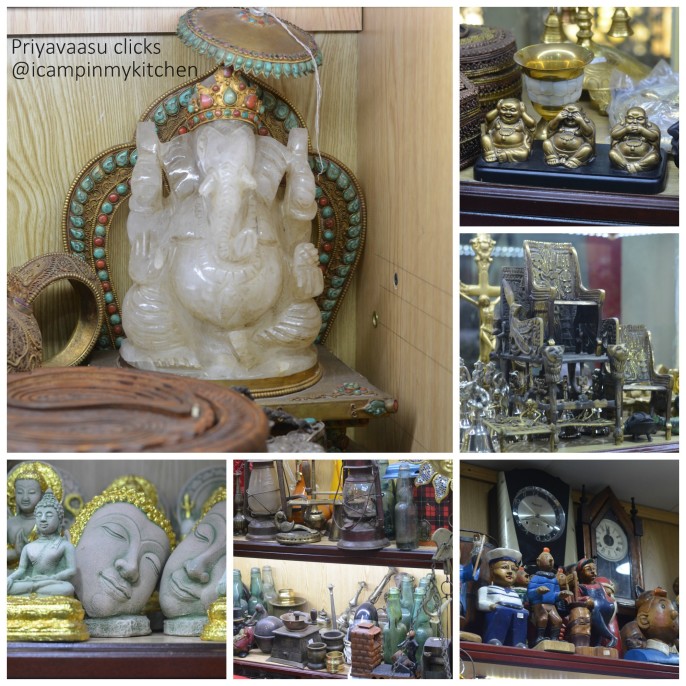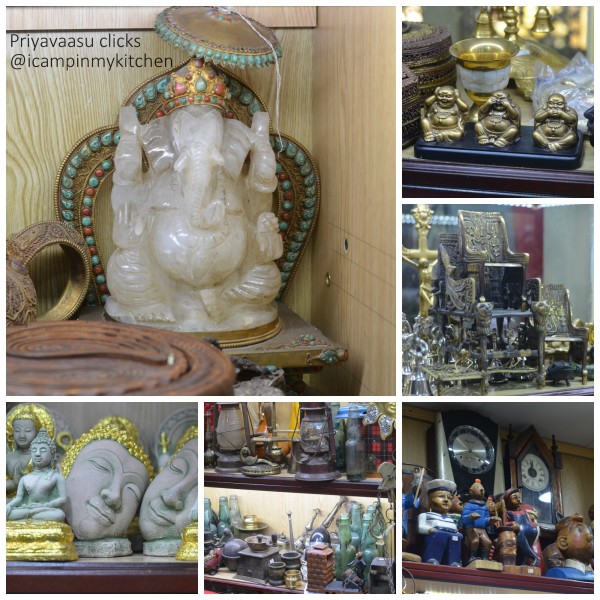 The shop had some unique artifact pieces. The buddha statues are made of sand, I especially loved these green colored goli-soda bottles(soda bottles with marbles inside),you need to use a technique to drink soda from these bottles. Have you ever tried drinking soda from these??
After an exhausting day in the souk, the kids sort of started to become cranky, thank God for the Cafeteria inside the they had their pop corn and we settled with some juice. The corniche is just a zebra crossing away from the gold souk. If you just walk along you can also view the dancing fountain in the park.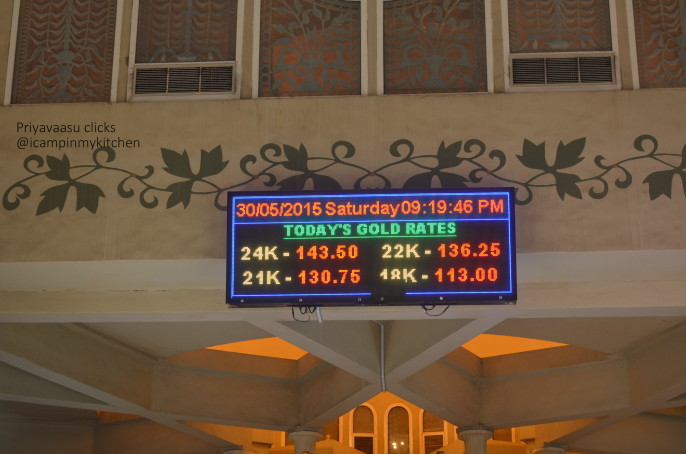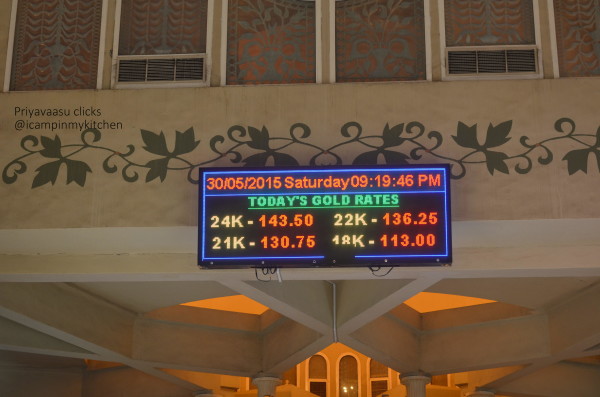 It was a fine evening to spend in the souk just trotting around, enjoying the architecture and the motifs on the building, doing some real shopping or window shopping. If you are lucky enough you can get a good bargain at some of the great stuff. Hope you would definitely visit this place whenever you are in Sharjah.