Last Updated on March 20, 2018 by Chef Mireille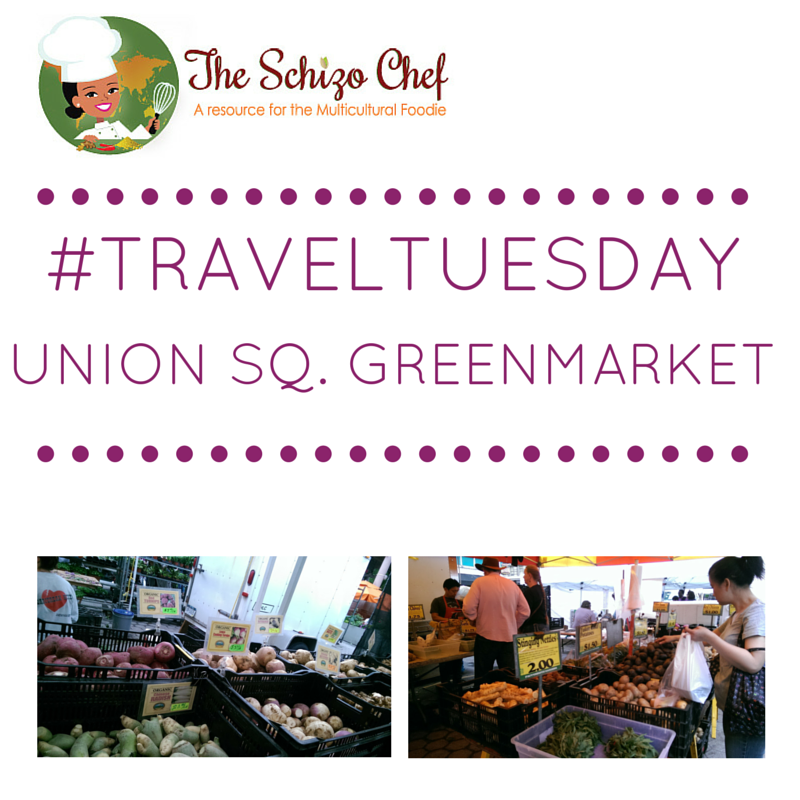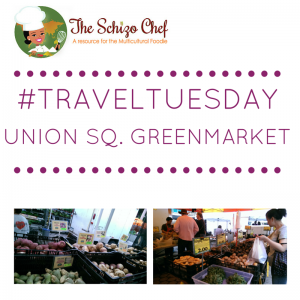 It's been three weeks since the last #TravelTuesday. An accident with a liquid beverage and my laptop left me incommunicado. Thank God I got a loaner so I can rejoin the human race. It's amazing what a big part technology plays in our lives. It's not like I don't have other things I need to take care of that don't require the computer, but I felt so lost and without direction without my computer. Sure I had my phone and tablet, but the computer is where I do most of my work and I couldn't concentrate on anything until I got a computer. I had lost the desire to even cook for the blog. But I am FINALLY back! However, some photos of planned posts were not backed up. I pray HP is able to fix my computer and save my data. I know the chance is slim, but I am taking the higher road and choosing to believe in possibilities. Enough of my computer woes. Today's post delves a little into NYC's street food culture with an emphasis on our largest greenmarket.
NYC is a place where if you want you can spend an entire vacation here and never eat in a restaurant. The abundance and variety of street food here is endless. From breakfast carts that sell coffee, tea, bagels, muffins and danishes to any variety of cultural cuisines for lunch and dinner, you won't get bored eating meal after meal on the streets of NYC. So after you eat all this delicious food and are craving some fresh fruit, a stop at the Union Square Greenmarket is not to be missed. Although we have many small greenmarkets that usually just set up shop once a week in neighborhoods and often times only seasonal, the Union Square Greenmarket is the largest. Rain or shine, 12 months a year, it is open Mondays, Wednesdays, Fridays and Saturdays 8am-6pm.
Everything is certified organic and the variety is endless of what you can pick up here. Seasonal produce and apples are available year round. I've already done a post on the variety of apples you can get here. Fresh cheese, organically grown specialty meats like bison and ostrich, syrup, honey, fresh pasta, lamb's wool products, wine, fish, pork products, jam & chutney purveyors, fresh herbs & flowers, bread, culinary use lavender and other prepared foods.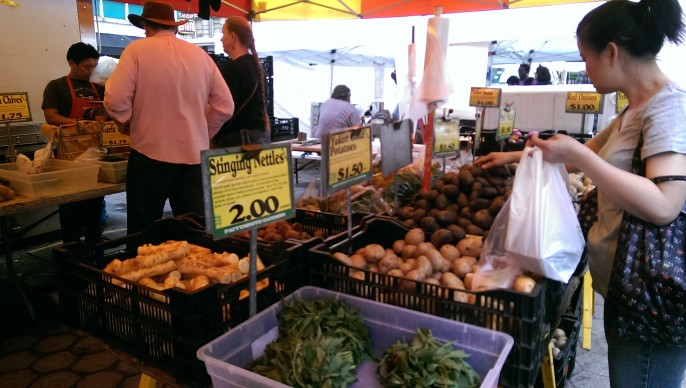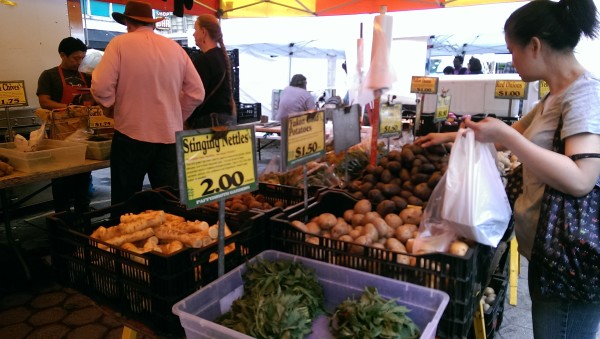 Here is a slideshow of my last visit to give you just a small glimpse of what a Saturday visit to the market looks like. Although it is open several times a week, Saturday is when all the purveyors show up and the most variety is available.
Union Square Greenmarket Slideshow
If you're a foodie and looking for a great spot to check out, don't miss a visit to this greenmarket. If your hotel has a refrigerator in the room, pick out some fresh cheese and bread with fruit to enjoy for your late night snack! It's conveniently located in a shopping area with lots of stores to check out and right outside a subway stop. If you'd like to stop for lunch afterwards, my newest discovery is Wok to Walk (review coming soon) located on the east side of the greenmarket. I highly recommend it.