Last Updated on June 2, 2015 by Chef Mireille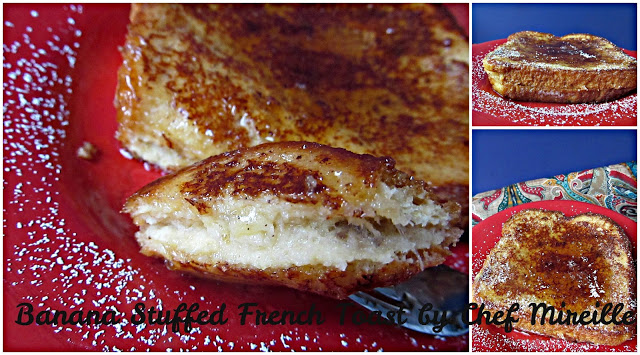 French Toast is a common breakfast item here in America. Here is a twist on the classic that is sure to be a kid pleaser.
Banana Stuffed French Toast
Serves 3
Ingredients:
6 slices bread
2 bananas, mashed
2 eggs
1 cup coconut milk
2 teaspoons vanilla extract
1 teaspoon ground cinnamon
6 tablespoons of oil
In a small bowl, combine eggs, coconut milk, vanilla and cinnamon. Whisk well.
On one slice of bread, place a little of the mashed banana. Cover with another slice of bread, making a banana sandwich.
Heat a skillet and place 2 tablespoons of the oil.
Dip sandwich in liquid mix. Place in the hot oil and pan fry for about 5 minutes on each side until golden brown.

Remove to a paper towel lined plate to absorb excess oil.
Repeat for 2 more banana sandwiches.
Serve with syrup.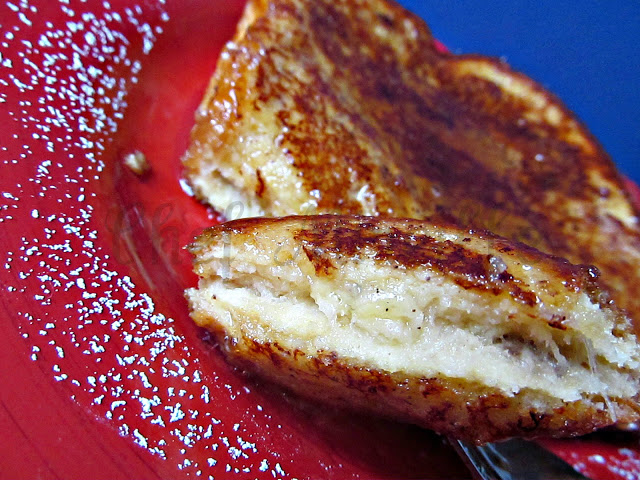 LIKE THIS RECIPE? LEAVE A COMMENT..I LIVE FOR THEM!
Chef Mireille