Last Updated on April 10, 2018 by Chef Mireille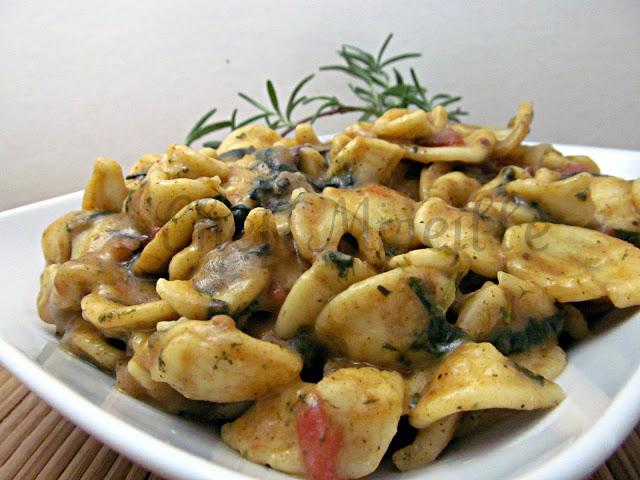 Here is a delicious vegetarian one pot pasta dish that's a bowl of comfort on any cold winter day.
Spinach & Shitake Pasta
(click here for printable recipe)
Ingredients:
1 tablespoon olive oil
2 cloves garlic, finely chopped
1 cup shitakes, sliced
2 cups spinach leaves, firmly packed
14 1/2 oz. canned tomatoes
10 3/4 oz. can condensed cream of asparagus soup (you can use any flavor of cream condensed soup you prefer)
10 3/4 oz. water
8 cups cooked pasta
2 tablespoons rosemary, finely chopped
4 tablespoons Pecorino Romano cheese, freshly shredded
salt and freshly ground black pepper, to taste
Heat olive oil and saute garlic for 30 seconds. Add shitakes and saute until softened.
Add spinach, tomatoes, condensed soup and water. Bring to a boil and add the cooked pasta. Stir to combine and cook for 5 minutes on medium heat.
Add rosemary, cheese, salt and pepper. Stir to combine.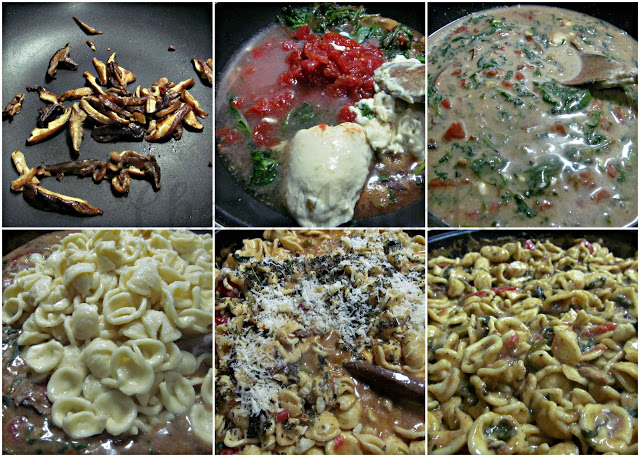 this is a creamy, delicious pasta full of varying flavors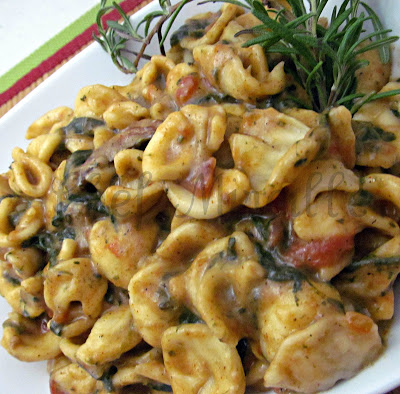 sending to Madhu's Noodles/Pasta event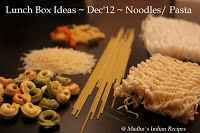 LIKE THIS RECIPE? LEAVE A COMMENT..I LIVE FOR THEM!