Last Updated on November 13, 2019 by Chef Mireille
Saffron Ricotta Pound Cake – a super moist and tender pound cake with the intoxicating flavor and aroma of saffron.

I really didn't do any theme for this year's Bake-a-thon except I did a few Hanukkah recipes the week of the holiday. Recipe Developer block had hit me in full force as I tried to think of recipes for the last few posts and I was at a loss. I am not big on chocolate…yes it's true…Despite all the cakes, muffins and cookies on this blog, you'll find chocolate only makes an occasional appearance. So I thought of pound cake – but those are a dime a dozen in the blogosphere. I needed something to make it interesting and the intoxicating flavors of saffron and cardamom came to mind. Saffron and cardamom are the two most expensive spices in the world and for good reason, with their intoxicating aroma.
Ricotta makes this pound cake extra soft and moist. This could very much be a Sicilian or southern Italian cake with the flavor profile.
What makes a great pound cake? For me it should have a soft and moist interior and a nice crusty top. I have always thought the crusty top is the best part of pound cake. From the time I was a child, I would eat the rest of the slice and save the top for last as I always save the best part for last.
This cake achieved that perfect balance of a crusty top and soft and moist interior, but the saffron brings the flavor over the top.
Before we get to today's recipe, let's take a look at some other cakes that would go perfect with your cup of joe or cuppa (as they say in the UK)!
Coffee/Tea Time Cakes
IN THE MAKING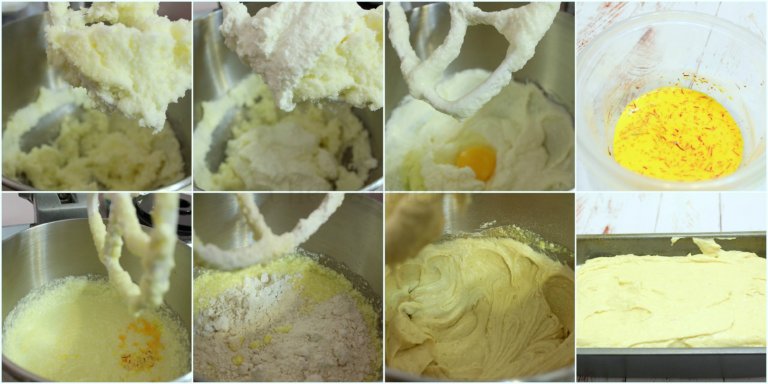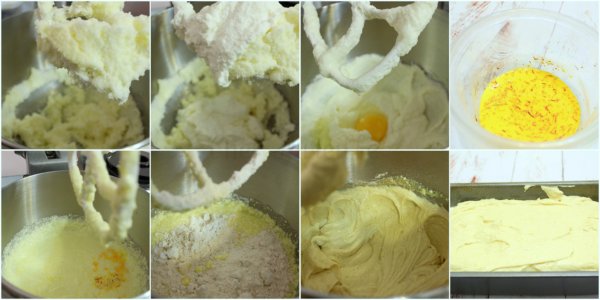 Perfect with a cup of coffee!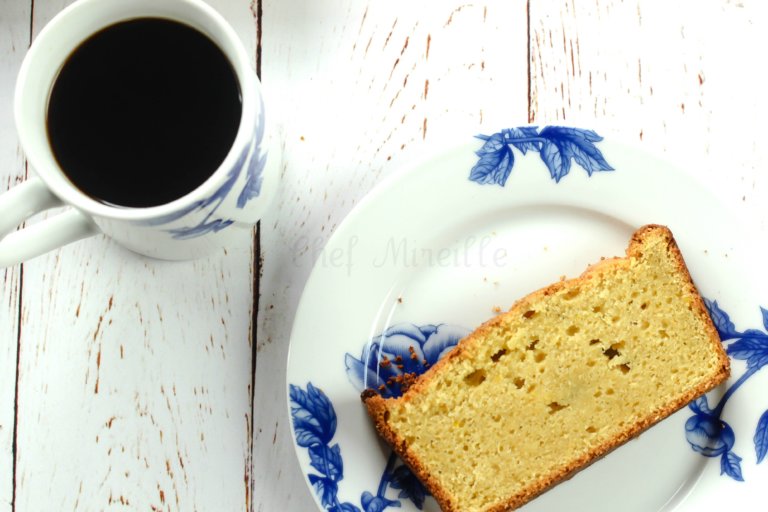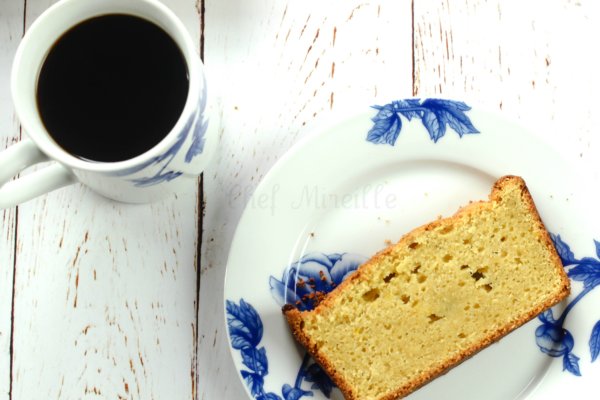 Saffron Ricotta Pound Cake
Instructions
Preheat the oven to 350 F. Spray a loaf pan with non stick spray.

Combine milk and saffron. Stir to mix. Leave to sit for 5 minutes.

Meanwhile, combine flour, baking powder, cardamom and salt in a bowl and mix to combine.

In the bowl of an electric mixer, mix butter and sugar until light and creamy.

Add Ricotta and mix until thoroughly combined.

Add eggs one at a time, mixing well after each addition.

Add orange blossom water and saffron milk. Mix well until thoroughly combined.

Add flour combination and mix well until thoroughly combined.

Transfer to the prepared pan.

Bake for 1 ¼ hours, until a tester inserted comes out clean.

Cool for 10 minutes in the pan. Remove from pan.

Cool completely before slicing.
Did you try this recipe? Leave a comment below.
Please follow me on Instagram @chefmireille or tag me #chefmireille with your pics! I'd love to share them!