Last Updated on May 20, 2015 by Chef Mireille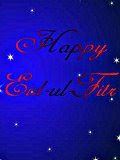 October is a very important month in most of the major religions, except Christianity.
For Jews, there are three major religious holidays this month: Yom Kippur, Sukkot and Shemini Atzeret.
For Muslims, there is Eid-al-Fitr.
For Hindus, there is Diwali.
For all of these religious holidays, there are foods that are commonly served to honor the respective holiday.
I will focus today's entry on Eid since today is in fact Eid-al-Fitr, which ends the month of Ramadan. After fasting for a month, a huge feast of many courses is usually prepared. I remember the first time I experienced Eid-Al-Fitr, I was visiting my cousins in Holland who are of Islamic Indonesian decent on their father's side and I was amazed at the amount of food. My aunt had been cooking for days. There is no one food used to commemorate Eid. Islam is a religion celebrated in many countries, in many regions of the world and the foods prepared are the foods indigenous to the nationality. While my aunt prepared food like Nasi Goreng and Peanut Soup, in Pakistan foods like Biryani and Korma are prepared and in Morocco, the best tagines are prepared on Eid.
Here is a delicious recipe for a Tagine of Yam, Carrots and Prunes (if you do not like prunes like many of us Americans do not, you can substitute any combination of raisins, currants, dried apricots, figs and dates)
Ingredients
3 T olive oil
a little butter
30 pearl onions, blanched and peeled
2 lbs. yams, peeled and cut into bite size pieces
3 carrots, cut into bite-sized pieces
5 oz. prunes, pitted
1 t ground cinnamon
1/2 t ground ginger
2 t clear honey
2 c vegetable stock
bunch coriander, finely chopped
bunch mint, finely chopped
salt and ground black pepper, to taste
Directions
Preheat the oven to 400 F. Heat the olive oil in a flameproof casserole with the butter and stir in the onions. Cook for about 5 minutes until the onions are tender, then remove half of the onions from the pan and set aside.
Add the yams and carrots to the pan and cook until lightly browned. Stir in the prunes with the cinnamon, ginger and honey, then pour in the stock. Season well, cover the casserole and transfer to the oven for about 45 minutes.
Stir in the reserved onions and bake for a further 10 minutes. Gently stir in the chopped coriander and mint and serve the tagine immediately over couscous or Basmati rice.