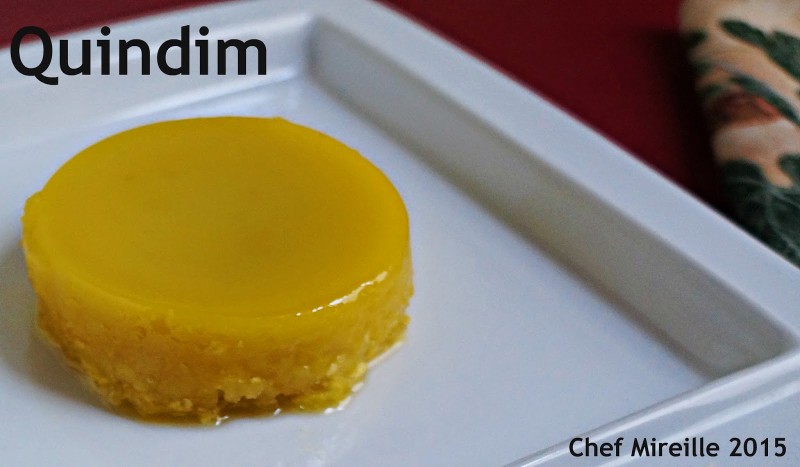 It's time for Food of the World again and this month we are celebrating the cuisine of Brazil. Brazilian cuisine is one of my favorites. It has quite a diverse cuisine with a fusion of the Portuguese colonizers, African slaves, native AmerIndians and European ex-pats. My favorite Brazilian regional cuisine is the food from its eastern coast in the state of Bahia, where descendants of the African slaves reside, as well as artisans. I've already demonstrated samples of Bahia cuisine in Xin Xin de Galinha.

This is one of the most popular desserts in all of Brazil, available at every corner bakery. It is super easy to put together, with just 3 ingredients. I thought it would taste really egg-y since it is made primarily of egg yolks, but surprisingly I did not find the egg taste overpowering. However, this is all relative and if you are one who is sensitive to the taste of eggs, it might be too much for you.
If you need an easy and quick dessert for Valentine's Day, this is it!
Quindim
(adapted from missingflavor)
Serves 3
Ingredients:
6 egg yolks
6 tablespoons sugar + extra for sprinkling
6 tablespoons freshly grated coconut (or dessicated)
Preheat oven to 350 F. Spray 3 ramekins well with non stick spray or grease well with butter. Sprinkle a little sugar on the bottom.
Pass the egg yolks through a fine strainer. Add sugar and whisk for a few minutes. Add coconut and mix to combine. Divide evenly into the 3 ramekins.
Place in a large casserole dish. Add boiling water into the casserole dish until it comes up about 3/4 up the side of the ramekins. (this is easier to do if you add the water after you place the dish in the oven).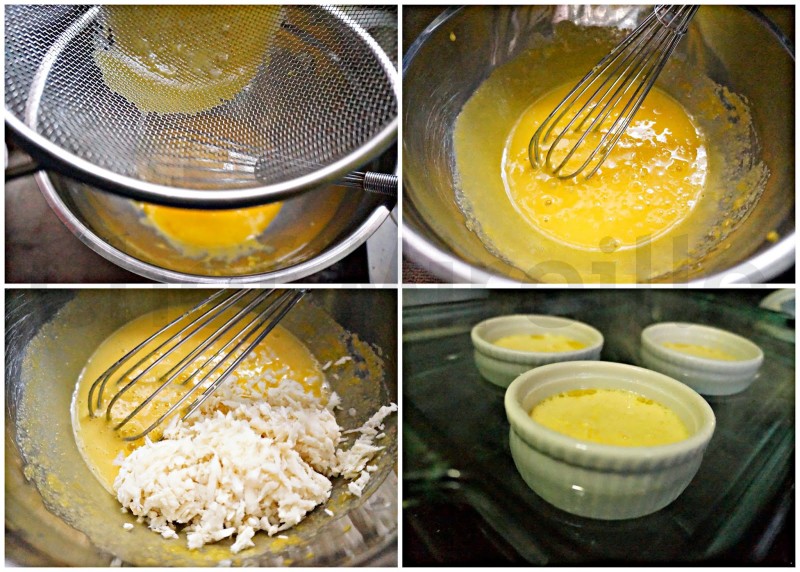 Bake for 30 minutes. Remove from oven and leave to cool for about 10 minutes.
Using a small rubber spatula or a knife, run it along the perimeter of the pudding in the ramekin. Invert onto a plate and serve.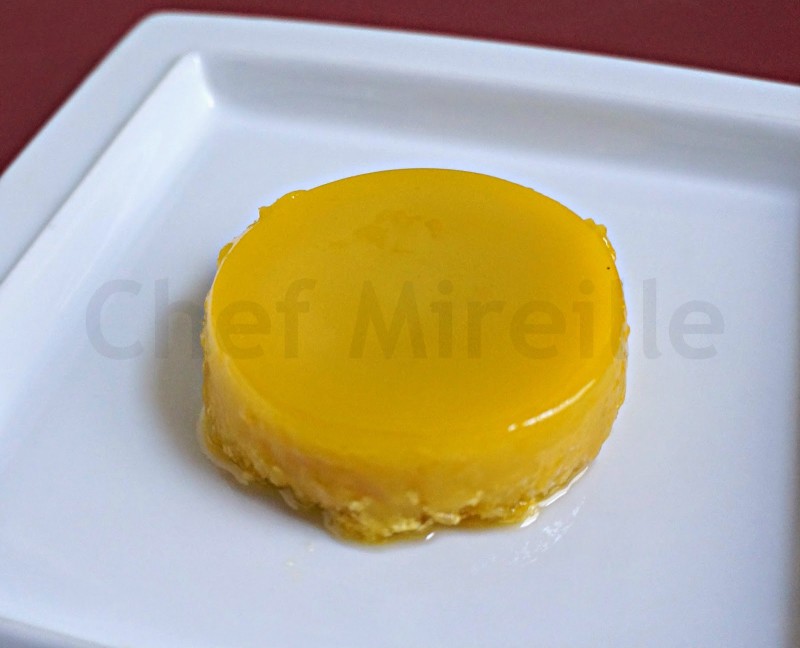 This pudding has a gelatinous texture.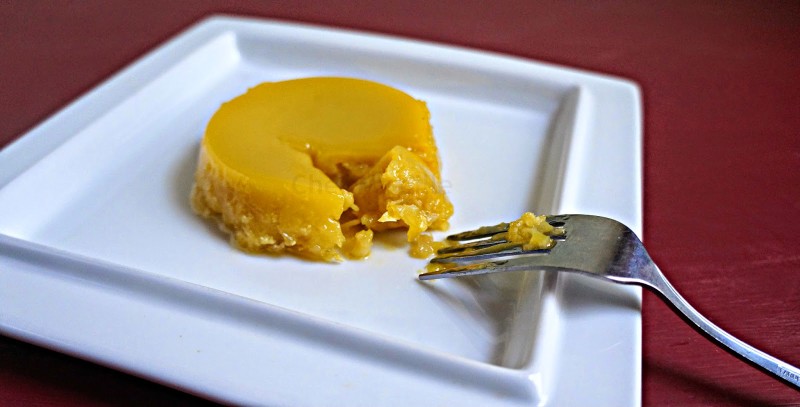 This dessert has such a luscious texture – perfect for Valentine's Day.
Grab our button on my sidebar and link up your Brazilian recipes.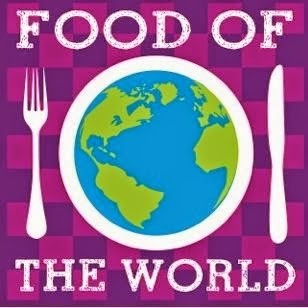 Visit our co-hosts and follow their sites:
Submissions will be accepted until March 9th, 2015. Archived recipes are welcome.
LIKE THIS RECIPE? LEAVE A COMMENT..I LIVE FOR THEM!
Chef Mireille

Sign up for our updates!
Subscribe to get our latest content by email and get your FREE Pantry Cheat Sheet - Learn the basics to cook any International cuisine!