Last Updated on December 14, 2020 by Chef Mireille
Pumpkin Payasam – Indian Pumpkin Vermicelli Pudding – Payasam is an Indian based pudding that can be made with any variety of fruit, vegetable or grain. This pumpkin version is so delicious!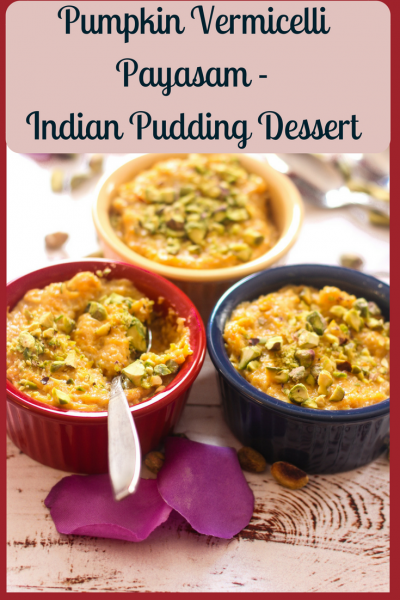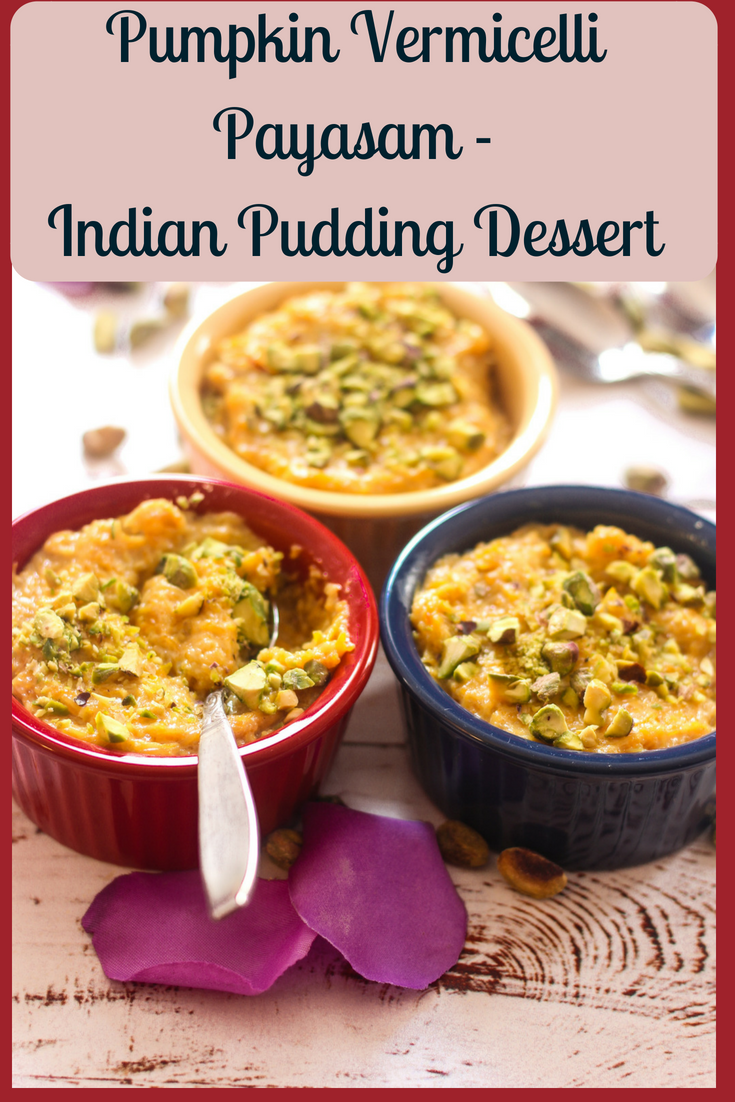 Payasam or Kheer are milk based puddings from India. They can be made with any variety of fruits, vegetables, grains and even lentils. I LOVE puddings. All and every kind of puddings and custards are top on my list – rice pudding, pannacotta, flan – winter or summer, I love the luscious umami of a delicious pudding.
People have pumpkin pie, but then are often surprised at the variety of desserts I use pumpkin in. Being from the Caribbean, we use pumpkin a lot in both sweet and savory dishes. It is such a versatile ingredients and works in both genres of food. Don't be afraid of using pumpkin in dishes you wouldn't normally consider an option. Think out of the box!
What's called kheer in northern India and payasam in southern India are milk based puddings that are usually eaten chilled. They are usually quite thin, especially the ones made in northern India. I prefer thicker puddings and so adapted this payasam to my personal preference.
Check out some of my other Puddings and Custards if you are as gaga for pudding as I am.
Puddings and Custards

IN THE MAKING
Do you know anyone else who likes learning about international food, culture, history and travel? Bring them over here to join the party! Don't forget to use those share buttons!
Start Here to find out how the Schizo Chef can help you with your cooking, travel and other needs!