Last Updated on June 3, 2015 by Chef Mireille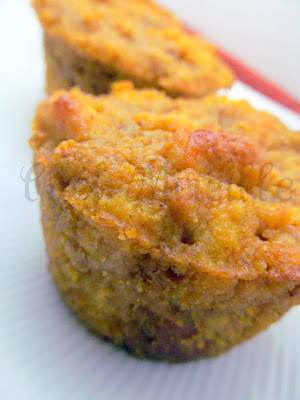 Pumpkin Muffins are my favorite flavor and who doesn't love bread pudding. So how about combining these two delicious winter time treats in one? And I even made it eggless so pure vegetarians can enjoy these delectable delights!
You want to use a firm textured bread with substance, so wheat and grain breads or crusty French/Italian bread are better and use the ends and crusts. I used half of the bread recipe found here and half Arnold's Oat Nut Bread.
Pumpkin Bread Pudding Muffins
Ingredients:
8 cups bread, cut into small dice
1 cup canned pumpkin
2 teaspoons vanilla extract
3/4 cup orange honey (mixture of orange juice & honey 1:3)
4 tablespoons butter, melted
2 cups heavy cream
1/4 cup all purpose flour
2 teaspoons baking powder
1/4 teaspoon salt
1 teaspoon ground ginger
1/2 teaspoon ground cloves
Leave bread out , uncovered, in a shallow bowl for 2 days, for the bread to become a little hard and stale.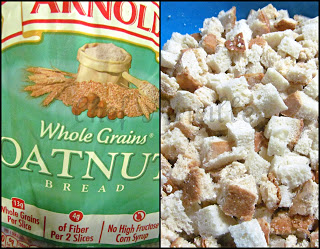 Preheat oven to 350 F. Grease muffin tins or line with paper muffin cups. For this recipe, do not use silicone muffin cups because you need a firm mold, in order for the muffins to keep their shape.
In a small bowl, beat pumpkin, honey, butter, cream and vanilla extract until well combined. Pour over bread pieces and mix thoroughly. Let sit for 15 minutes.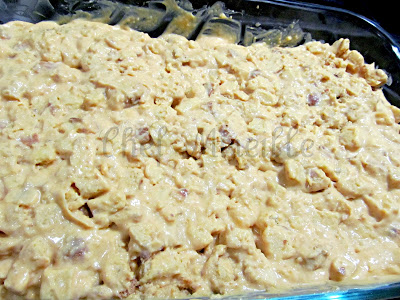 In a large bowl, combine flour, baking powder, salt, ginger and cloves. Add bread mixture to this and mix until thoroughly combined.

Evenly distribute the batter into the muffin cups, pressing the batter down so it is very tight and compact in the cups.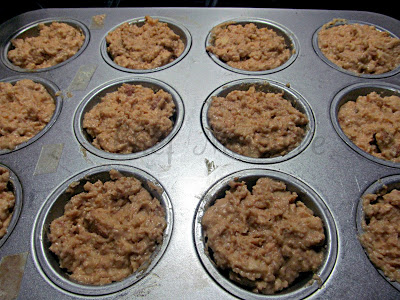 Bake for 30 minutes, until toothpick inserted comes out clean.
Let cool completely before removing from muffin cups.
Soft, Spicy & Moist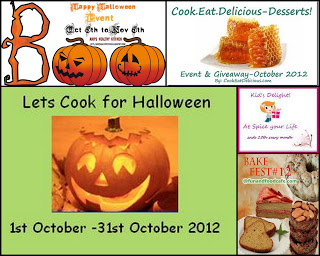 …linking to Bake Fest hosted by Fun & Food Cafe, Kid's Delight, Raven's C.E.D. Honey, hosted by Nivedhanam, Let's Cook for Halloween, Anu's Halloween event & I Love Baking #8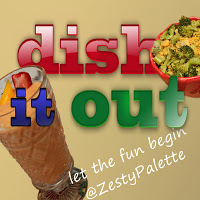 3/8/2013 update: Vardhini's Dish It Out hosted by MyHomeMantra
LIKE THIS RECIPE? LEAVE A COMMENT..I LIVE FOR THEM!
Chef Mireille