Last Updated on May 30, 2015 by Chef Mireille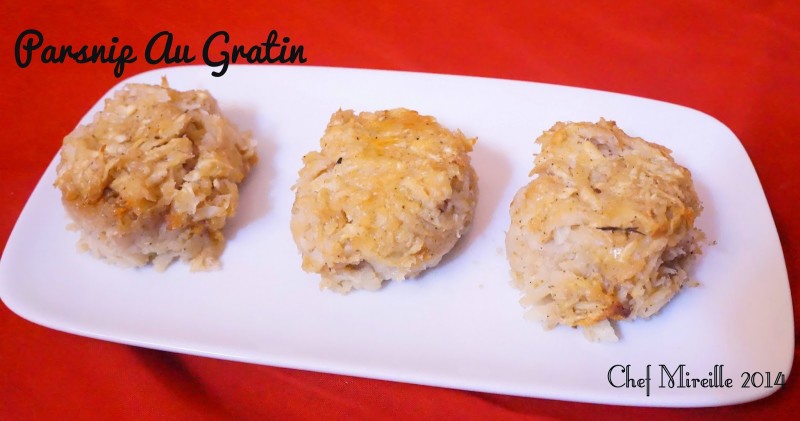 After my Christmas dinner preparation, I had some extra root vegetables around and created these au gratin muffins to utilize some extra parsnips. These make a great snack with tea, a side dish or a first course appetizer.
Parsnip Au Gratin Muffins
Yield: 9 muffins
Ingredients:
2 3/4 cups grated parsnip
2 tablespoons butter
2 tablespoons all purpose flour
1 cup buttermilk
1/2 teaspoon chopped thyme leaves
1/8 teaspoon freshly grated nutmeg
1/2 teaspoon salt
1/4 teaspoon ground black pepper
1/2 cup grated Fontina cheese
Preheat oven to 350 F. Spray 9 muffin cups in a muffin tin with non stick spray.
In a large bowl, combine parsnip with cheese.
In a saucepan, melt butter. Add flour and fry for 2-3 minutes until you have golden brown color. Add buttermilk, thyme, nutmeg, salt and pepper. Cook on high heat for 1 minute, until it starts to boil.
Add to bowl and combine well with the parsnip and cheese until everything is well incorporated.
Divide mix evenly between 9 muffin cups in a muffin tin, filling each cup about 3/4 full. Pour a little water in the remaining empty muffin cups to ensure even baking.
Bake for 20 minutes.
Let them cool for 5 minutes and then remove from muffin tins.
Notes:
The parsnip can be substituted with carrots, potatoes or pumpkin.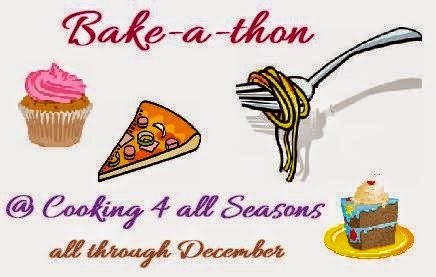 LIKE THIS RECIPE? LEAVE A COMMENT..I LIVE FOR THEM!
Chef Mireille