Last Updated on August 25, 2020 by Chef Mireille
Norwegian Sandbakkels
Sugar Cookie Cups are the perfect vehicle to stuff with anything. Eaten plain or stuffed with anything from berries to nutella, they are delicious!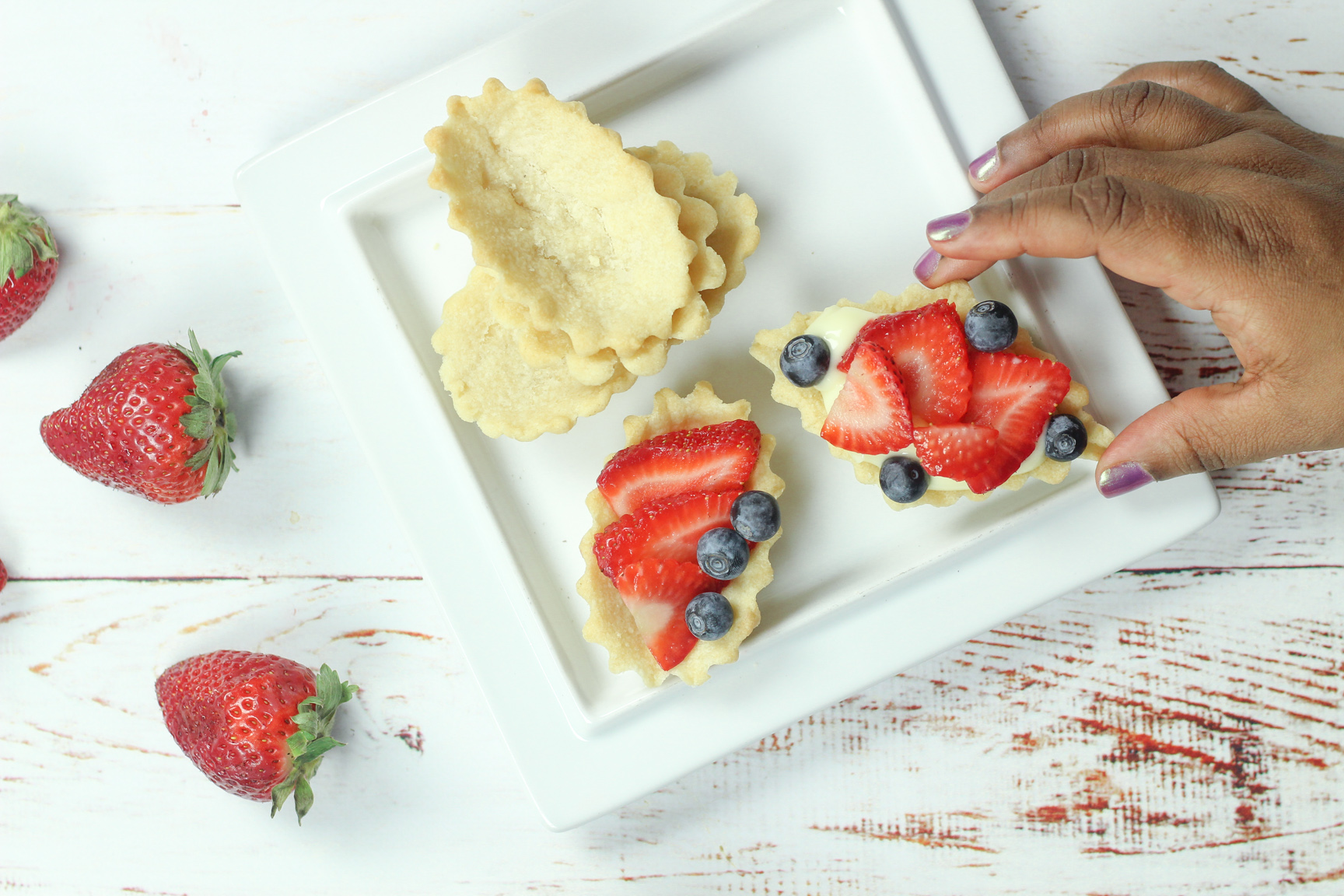 These traditional Norwegian Sugar Cookies are especially popular at Christmas but can be enjoyed for any special occasion!
There are two types of these Norwegian Sugar Cookies. One is called Sandbakkelse and are baked into your average circular cookie shape and decorated with colored sugar.
Then there are these Sandbakkels. Wow, what a difference one letter makes. These are baked into mini tart shells and can be filled with a variety of fillings, although they are often eaten plain as well. Sometimes it's just fresh berries or custard and berries or even lemon curd.
I was so excited to make these because it gave me an opportunity to utilize my mini tart shells. Whenever we make a purchase, we want to make sure we are getting use out of what we purchase. Well I have only used these once before when I made these Smoked Gouda Tarts, so I was over the moon to get to use them again.
Do you have these mini tart shells. If not, you can can order your own here.
I hope you have enjoyed this week's exploration into Scandinavian cuisine as much as I did. Let's review this week's as well as some other Scandinavian recipes from the past you might like to try.
Scandinavian Recipes
Whether you eat these Sandbakkels – Norwegian Sugar Cookies plain, fill them with plain berries, custard and berries or other options, they are equally delicious.
These are one of the most popular Christmas Cookies in Norway.
Norwegian Sandbakkels – Almond Butter Cookie Cups
Sandbakkels are traditional Norwegian cookie cups that can be filled with anything or eaten plain, as is!
Ingredients
Instructions
To make the dough, combine butter, sugar and salt in the bowl of an electric mixer.

Add egg and almond essence. Mix until thoroughly combined.

Add flour and mix until thoroughly combined.

Wrap in plastic wrap and refrigerate for one hour.

Preheat oven to 350 F.

Take small piece of dough and press in between your two hands to flatten.

Press dough into mini tart shells.

Bake for 10 minutes. Rotate tray and bake for another 5 minutes.

Leave to cool for a few minutes.

Remove from shells by turning upside down and tapping the back with a wooden spoon.
Notes
To make it easier to remove from the shells, spray the shells with non stick spray.
Did you try this recipe? Leave a comment below.
Please follow me on Instagram @chefmireille or tag me #chefmireille with your pics! I'd love to share them!
DO YOU YUM? SAVE IT BELOW!
Yum
This post may include affiliate links.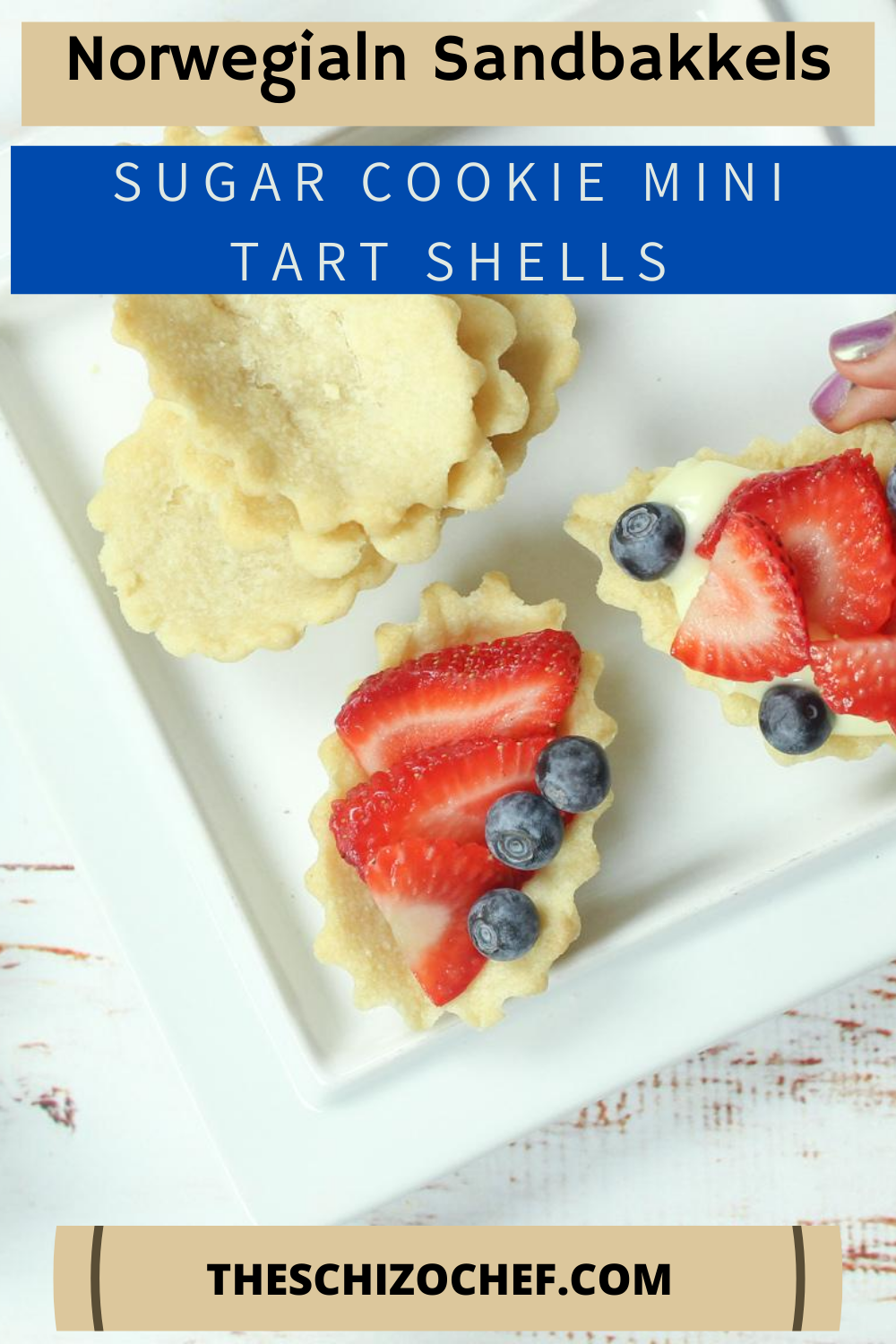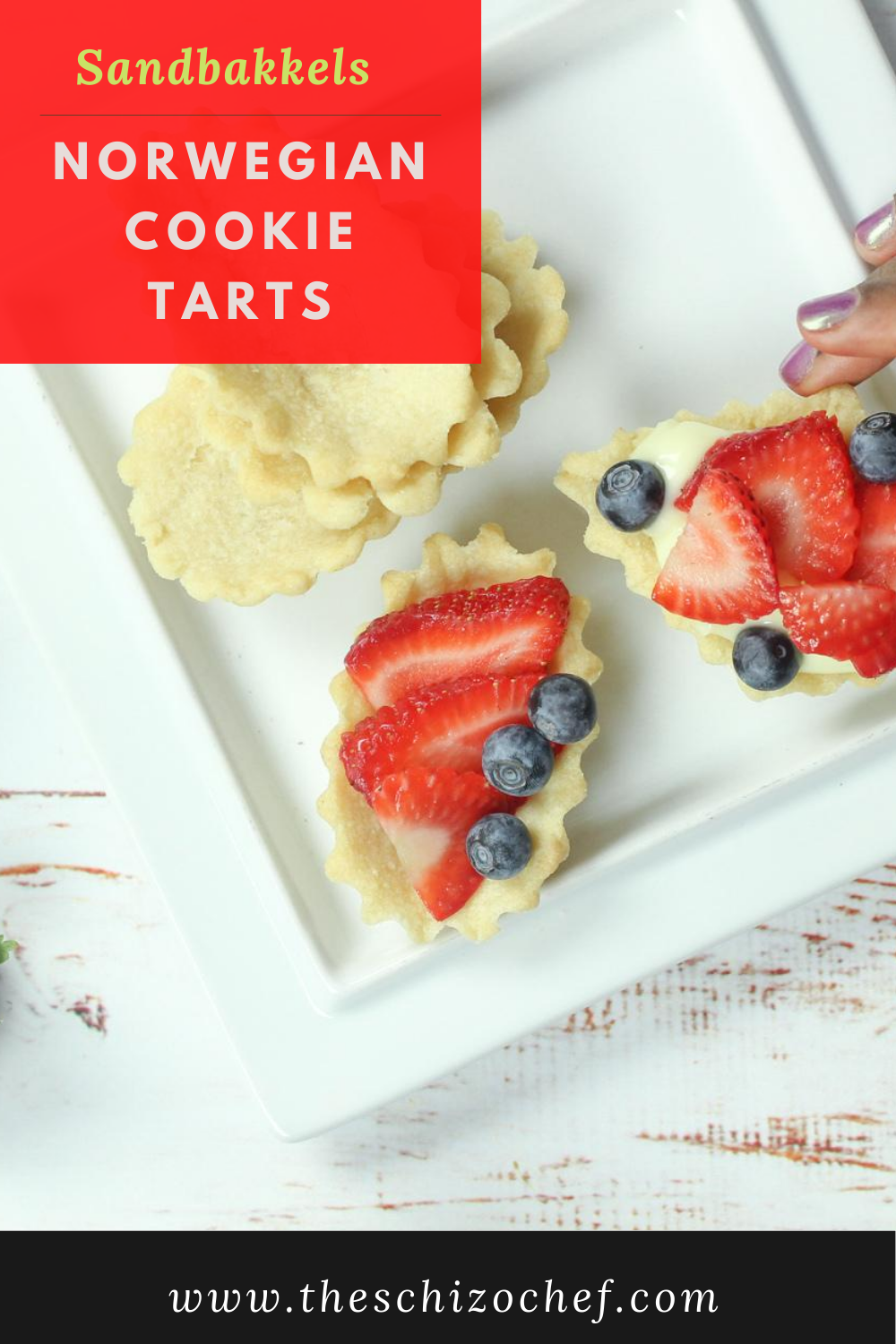 Don't forget to visit the RECIPE INDEX with over 1000 recipes from around the world including lots of Vegetarian Recipes and Gluten Free Recipes!