Last Updated on January 18, 2018 by Chef Mireille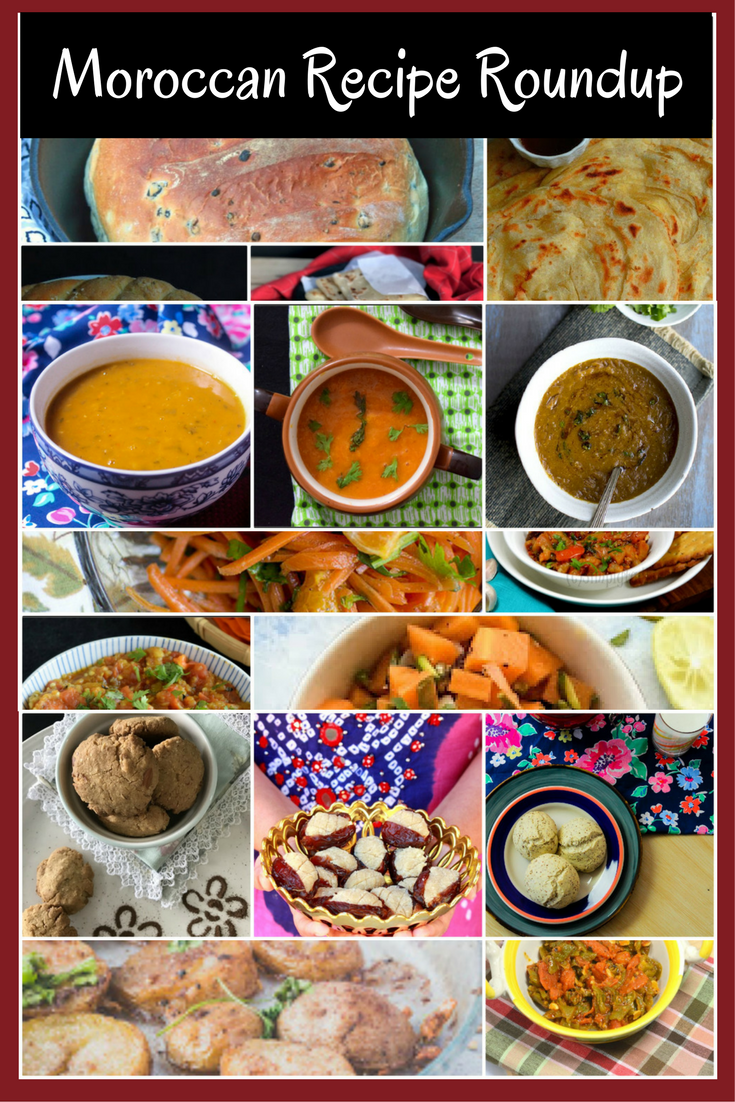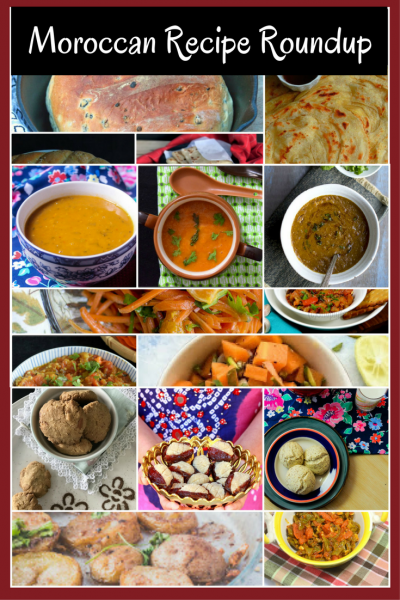 Moroccan Recipes Roundup – 23 Recipes from Breakfast to Dessert – Recipes from the Blogging Marathon Bloggers representing the diverse cuisine of Morocco.
Although located in North Africa, Morocco has a large Arabic population and this is represented in the cuisine. You will find many similarities between Moroccan and Middle Eastern cuisine. Having been colonized by the French, there is also much French influence with every Moroccan chef being skilled in mirepoix and quiche. The meze, a collection of small plates served as a meal, is quite popular. Here are some recipes for you to easily prepare your meze.
Moroccan cuisine has always been one of the favorites. It has many influences from French to Arabic – the true essence of fusion cooking. Last month, some fellow bloggers and I decided to further our knowledge of Moroccan cuisine. It's way more evolved than just hummus, couscous and tagine. We've collected recipes for every course of the meal – from breakfast to dessert, including salads and condiments. There were a few repeats, but every blogger puts their own twist and style to the recipes so no two are ever identical. This allows you to pick and choose which version you like best. Looking to put together a Moroccan meze party? This is your one stop guide to complete the party!
Breakfast
Harcha by The Schizo Chef
Harcha by Cook's Hideout
Lemkhenfrer – Moroccan Honeycomb Pancakes
Breads
Meloui – Moroccan Flatbread
Khobz Mzaweq – Semolina Bread
Msemen – a Moroccan flatbread
Soups
Salads & Side Dishes
Carrot Salad by Cook's Hideout
Carrot Salad by I Camp in my Kitchen
Taktouka – Bell Pepper Salad
Zaalouk – Eggplant Salad by SimplyTadka
Zaalouk – Eggplant Salad by Bread Therapy
Roasted Raz el Hanout Potatoes
Condiments
Desserts
Ghoriba by Ribbons to Pastas
Ghoriba by The Schizo Chef