Last Updated on May 20, 2015 by Chef Mireille
I am so happy to be guest hosting Pallavi's and Sheelu's Mission Food event. The theme will be whole grains. Including whole grains in your diet is a better alternative than using refined products like all purpose flour and white rice. These fiber rich foods are better for your health. Put your creative thinking caps on and submit your innovative recipes using:
whole wheat/ whole wheat flour
cracked wheat/ bulgur
brown rice/ brown rice flour
oats
millet
spelt
farro
whole wheat couscous/ whole wheat pasta
quinoa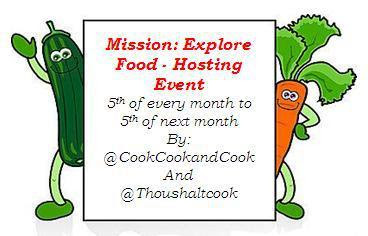 ….and a few more I'm sure I forgot to include
Rules:
Submit any recipe using a whole grain between. May 5th and June 4th, 2013.
Include the logo in your post.
Only new posts are accepted. No archived recipes please.
Submit your recipe using the Linky Tool below. If you have any problems, please email me your submission at: islandpalate(at)gmail(dot)com.
Note: If you have right click disabled on your blog and want your photos to be included in the roundup, please email me your photos with a link to the blog posting at islandpalate(at)gmail(dot)com.
LIKE THIS RECIPE? LEAVE A COMMENT..I LIVE FOR THEM!
Chef Mireille