Last Updated on December 14, 2020 by Chef Mireille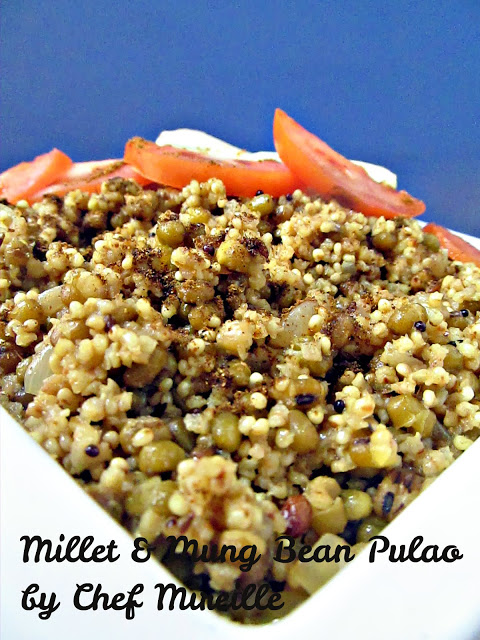 I'm celebrating millet this week. First there was Bajre Ki Kheer (Millet Pudding) earlier this week and today we have a savory presentation utilizing this heart healthy grain.
The Jain community are strictly Vegetarian. The Ahmedabad Jains from the northwestern Indian state of Gujarat cook with a variety of grains including millet and barley.
This millet based pullao is one example.
Jain Millet & Mung Bean Pullao
(adapted from Julie Sahni's Classic Indian Vegetarian and Grain Cooking)
Serves 6
Ingredients:
1/2 cup whole mung beans, soaked for 6 hours
1 cup pearl millet
2 bay leaves
5 tablespoons ghee
1 1/2 teaspoons mustard seed
1 1/2 teaspoons cumin seed
1 large onion, chopped
3 green chiles, chopped
1 tablespoon ginger, finely chopped
1 teaspoon ground cumin
2 teaspoons ground coriander
1/2 teaspoon ground turmeric
juice of 1 lemon
1 teaspoons salt
1 1/2 cups water
1 1/2 teaspoons garam masala
1 cucumber, peeled and sliced
1 tomato, sliced
In a deep pot, heat 2 tablespoons of the ghee with the bay leaves and the millet. Cook on high heat for 2 minutes. Reduce to medium and cook for 5 minutes, until millet is toasted and a little browned. Remove from pot and set aside.
Add the remaining ghee and heat. Add cumin seed and mustard seed. Cook for about 1 minute, until cumin changes color. Add onion, chiles and ginger. Cook for about 5 minutes, until onion is slightly browned.
Add ground cumin, coriander and turmeric. Cook for 1 minute. Add toasted millet, soaked mung beans, lemon juice, salt and 1 1/2 cups water. Bring to a boil. Reduce to a simmer.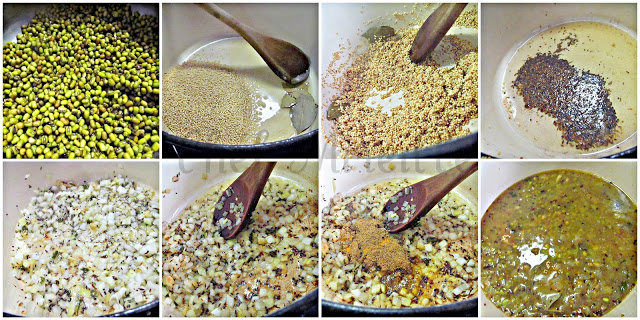 Cover and cook for 30 minutes.
Garnish with garam masala, cucumber slices and tomato slices.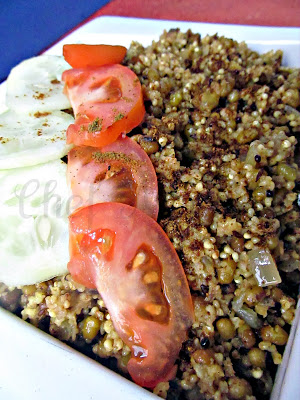 This post is for the CC Challenge of the month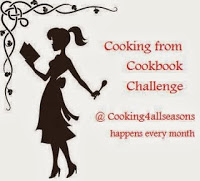 LIKE THIS RECIPE? LEAVE A COMMENT..I LIVE FOR THEM!
Chef Mireille