Last Updated on May 20, 2015 by Chef Mireille
Japanese Melon Pan is a delicious sweet bread with a cookie crust. It gets its name due to its melon shape.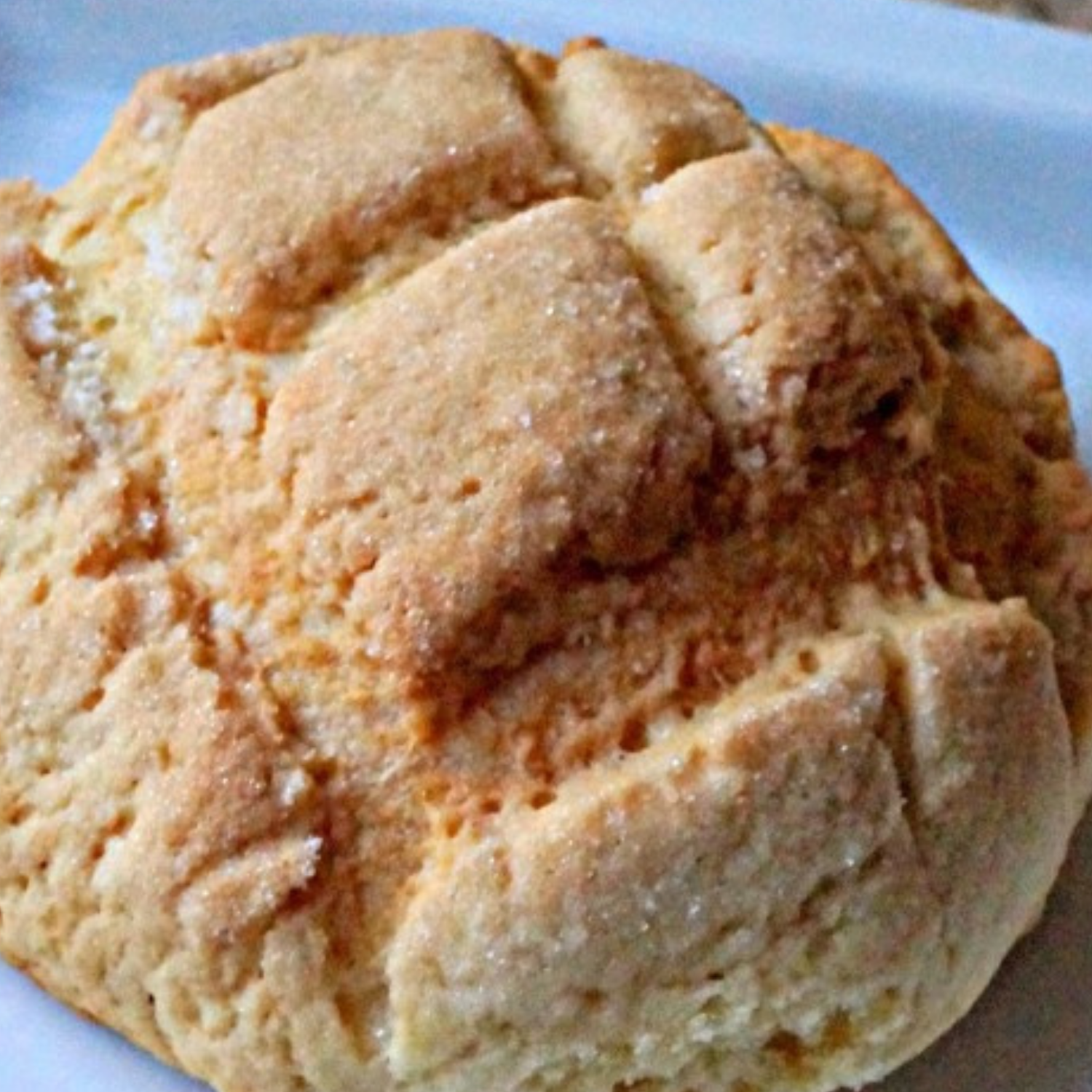 This post may include affiliate links.
I'm playing a little catch up on my bread baking for the We Knead to Bake group. This Japanese bread was one I had never heard of, with a cookie topping. It gets its name from the cracked sugar topping which resembles the outer skin of a cantaloupe. Sometimes to have the bread truly reflect its name, melon extract is added to the cookie dough.
The reason it took me a few months from when the recipe was assigned to complete was I wanted to wait until I had some house guests so that they could help me consume the calories of this cookie encrusted bread dough. Over Memorial Day weekend, my friend was visiting me with her Mom and two kids so I then I had plenty of people to share in the calories.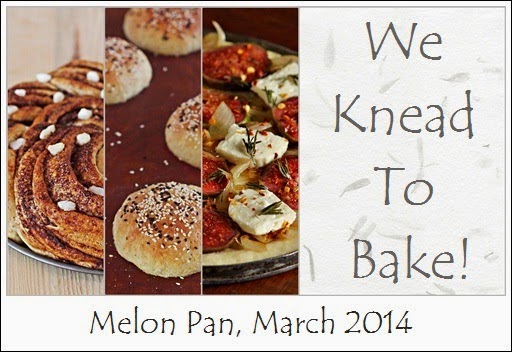 Yield: 8 breads
Dough Ingredients:
2 – 2 1/4 cups all purpose flour
1 tablespoon dry milk powder
1 teaspoon instant dry active yeast
1/2 teaspoon salt
1 tablespoon sugar
1 egg
1/3 cup cold water
2 tablespoons butter, softened
Cookie Dough Ingredients:
1 1/3 cups all purpose flour
3/4 teaspoon baking powder
1/3 cup sugar
1/8 teaspoon salt
5 tablespoons butter, softened
1 egg
1/2 teaspoon vanilla extract
1/2 teaspoon lemon extract (or 1 teaspoon lemon zest)
Topping Ingredients:
1/3 cup white sugar
In a small bowl, whisk egg and water.
In the bowl of an electric mixer, combine 1 3/4 cups of the flour, milk powder, yeast, and salt. Add egg-water to this and mix with the dough hook until you have a shaggy dough. Slowly add sugar and knead on medium speed for about 5 minutes. The dough will be quite stiff.
With the mixer on low, add the butter and mix until combined. The dough will start to break apart. You will need to add the additional flour at this point. Add 1 tablespoon at a time, just enough for the dough to stick together with the butter incorporated.
Continue to knead for another 5 minutes to develop the gluten and you will have a very soft and elastic dough.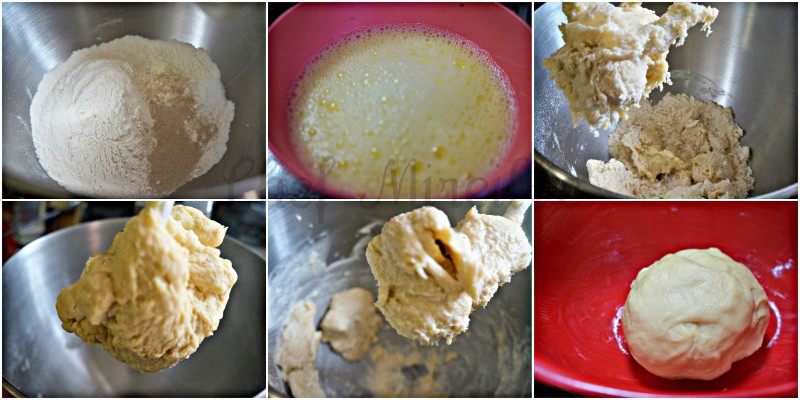 Cover with plastic wrap and a kitchen towel. Leave to rise for 1 hour, until doubled in size.
Meanwhile, make the cookie dough. In a small bowl, combine the flour, baking powder, and salt.
Using an electric mixer, beat butter and sugar until creamy. Add egg, vanilla and lemon extract. Beat well to combine.
Add flour and mix until you have a soft dough.

Wrap in plastic wrap and store in refrigerator until ready to use.
After the dough has risen, punch down to release air. Knead and roll into a cylinder shape. Divide into 8 equal sized portions. (each portion should be approximately 1.8 oz.) Roll into smooth balls. Place on a cookie sheet lightly dusted with flour. See video here for guidance.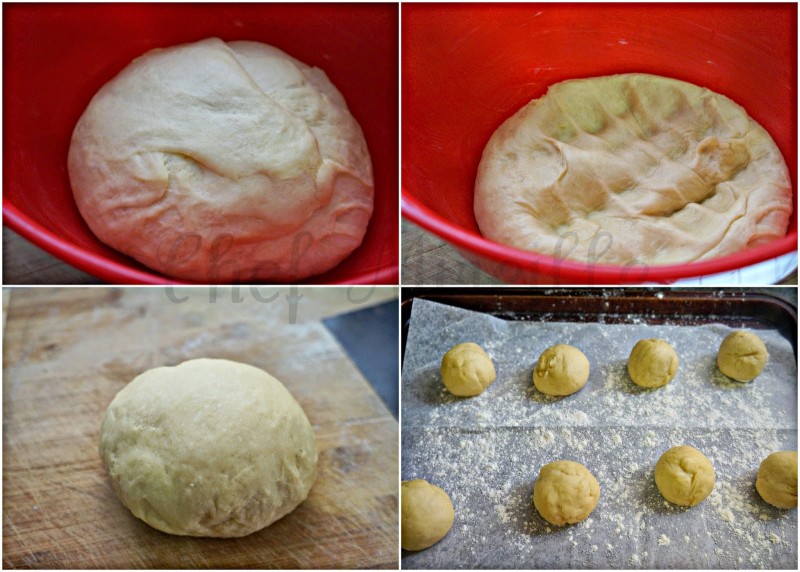 Cover loosely with plastic wrap.
Prepare a cookie sheet by lining with parchment paper or spraying with non stick spray.
Roll cookie dough into a cylinder and divide into 8 equal sized balls. (each portion should be approximately 1.6 oz.)
Between two sheets of plastic wrap, press into 8 circles.
Place the sugar on a shallow plate for the top.
Carefully cover each ball of dough with a cookie circle and press together underneath to seal the cookie dough to the bread dough, but do not completely encase the bread dough.. Be careful not to deflate the bread dough.
Score the top with the dough scraper or knife and dip in sugar. Place on prepared baking sheet.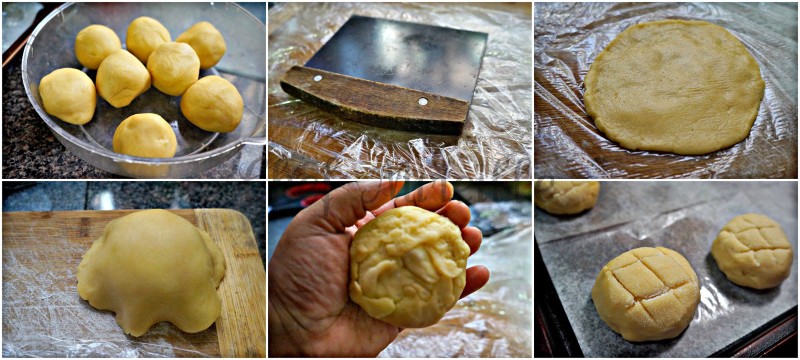 Cover with a clean kitchen towel and leave to rise another hour.
Preheat oven to 350 F. Bake for 25 minutes, until they just start to turn golden.
These were so good and not overly sweet, this is even something that can be enjoyed for breakfast with your morning coffee. You have a soft and airy bread underneath with a slightly sweet crispy cookie topping. It's the best of both worlds. If your kids ever ask for cookies for breakfast, this is a good compromise.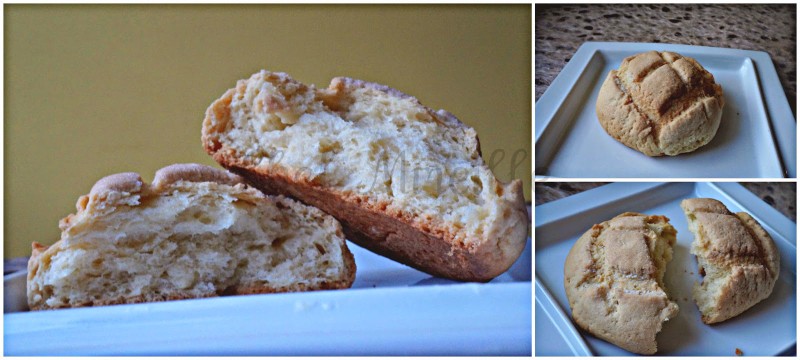 Notes:
I just barely pressed the rolls into the sugar. You can really roll generously in the sugar for a thicker sugar topping. You can also use Castor Sugar, which leads to a very eye appealing appearance with the thicker grained sugar.
NOT READY TO MAKE IT YET? PIN IT FOR LATER!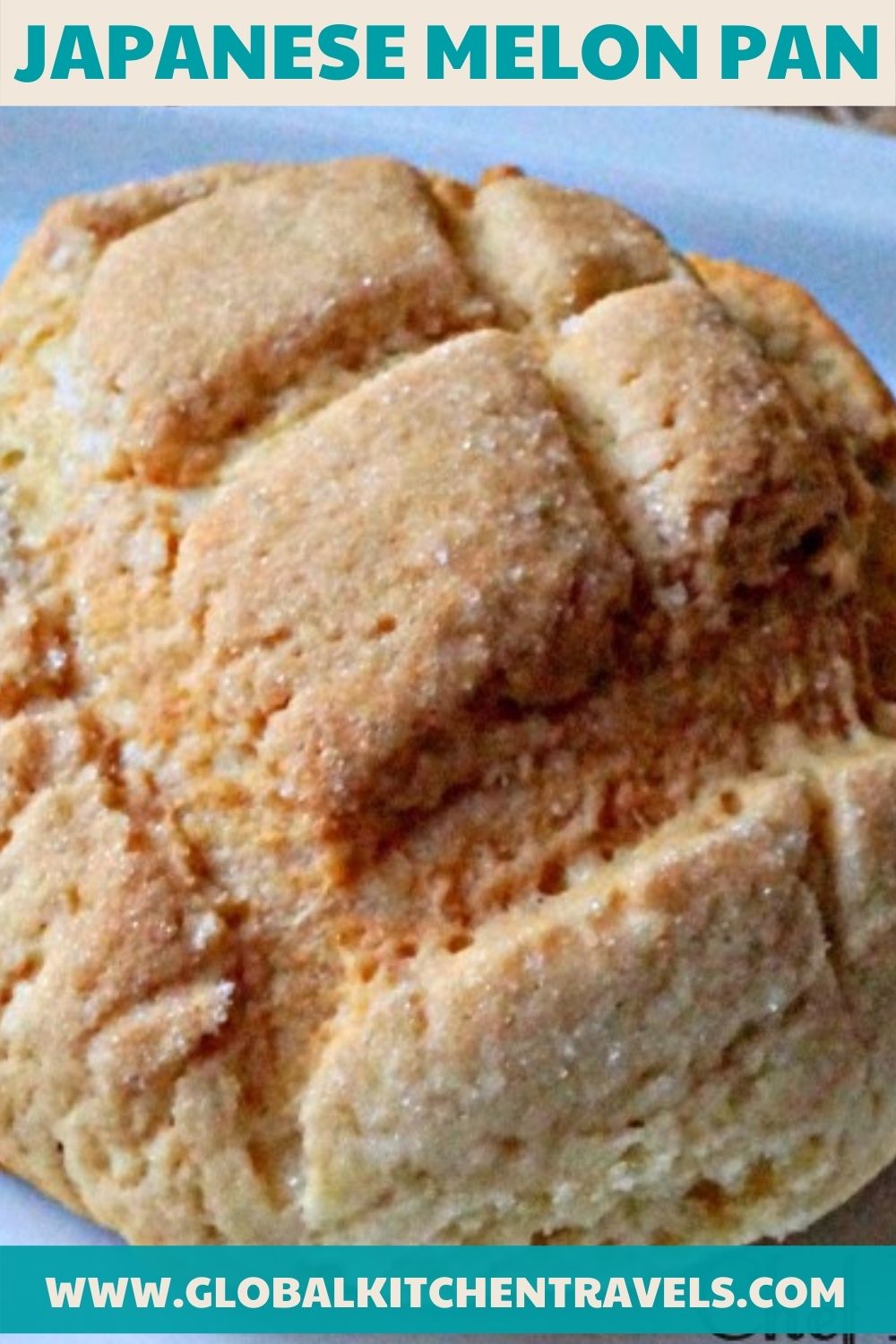 Don't forget to visit the RECIPE INDEX with over 1000 recipes from around the world including lots of Vegetarian Recipes and Gluten Free Recipes!