Last Updated on May 20, 2015 by Chef Mireille
For this month's Meal of the Month, a day's worth of meals using archived recipes from this blog…my theme is all about Pumpkin..
Last month, you got Pumpkin Pancakes and this month here's a pumpkin dish for both lunch and dinner.
Can you tell how much I love pumpkin ???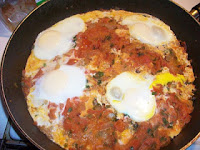 Breakfast
Shakshuka – Israeli Eggs in Tomato Gravy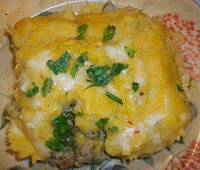 Lunch
Pumpkin Casserole – a twist on a dish from the Spanish Caribbean, called Pastelone…I used pumpkin, instead of plantain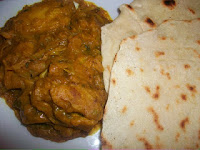 Dinner
Caribbean Pumpkin Curry & Sadha Roti – Caribbean Style Curry with Pumpkin and Chicken & Trini Style Sadha Roti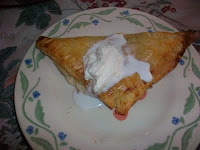 Dessert
Banana Mango Tarts – Delicious tarts made with tropical fruit
…off these recipes go to Chef Al Dente Meal of the Month
Chef Mireille
https://www.globaltasteinc.com
Like me on FACEBOOK!
Follow me on TWITTER!