Last Updated on April 13, 2016 by Chef Mireille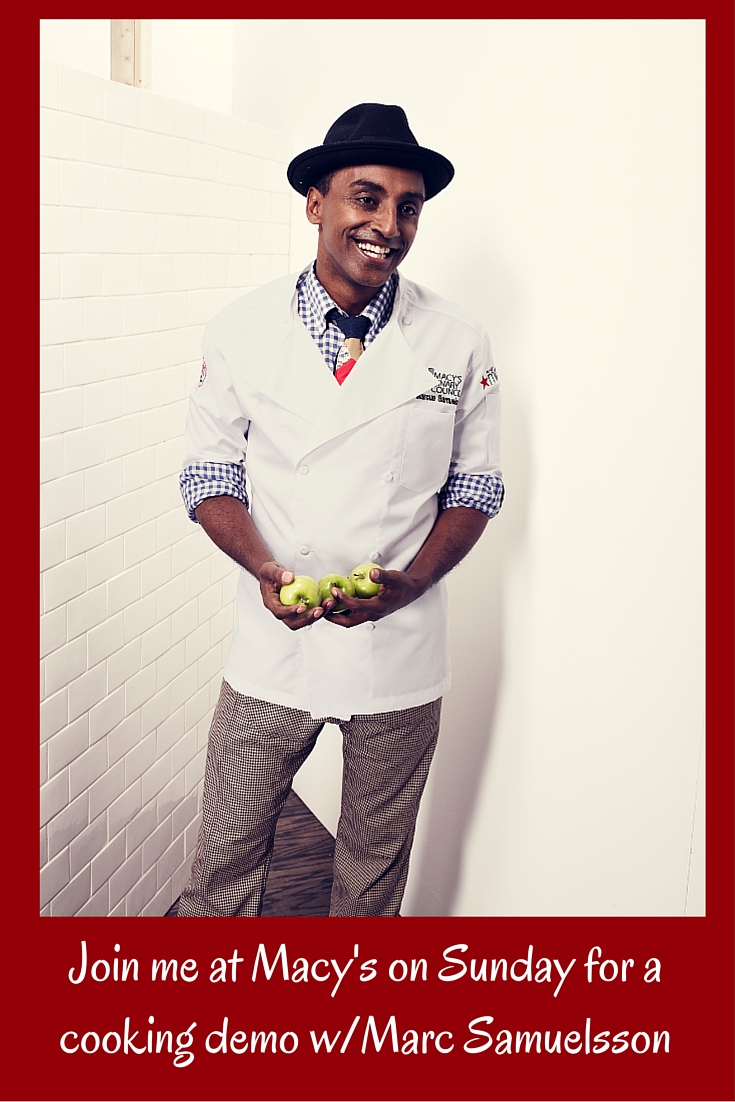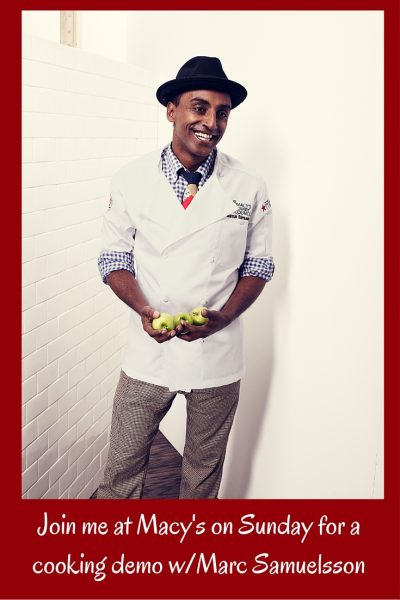 So this week I have been presenting the cuisine of Finland. How about getting a live demo of some Scandinavian influenced cuisine?
Famous celebrity Chef Marcus Samuelsson for those who don't know was born in Ethiopia but adopted by Swedish parents, where he grew up. Come with me as we join Macy's Culinary Council Chef Marcus Samuelsson for an afternoon of food, fun, music and art as he cooks up some treats as a warm up for the Harlem EatUp! Festival, a multi-day event highlighting the dynamic culinary scene of historic Harlem.
and…if you make a purchase at Macy's Home Department of $35 or more, you will receive a signed copy of his book, Marcus Off Duty.
RSVP for this FREE event at eventbrite.com and receive a $10 gift card at the event.
Culinary Council #MacysChef Marcus Samuelsson event
Date: Sunday, April 10th
Time: 3pm
Location: Macy's Herald Square, New York City
For more information, see here
This post is sponsored by Everywhere Agency on behalf of Macy's, however all thoughts and opinions are mine.