Last Updated on April 10, 2018 by Chef Mireille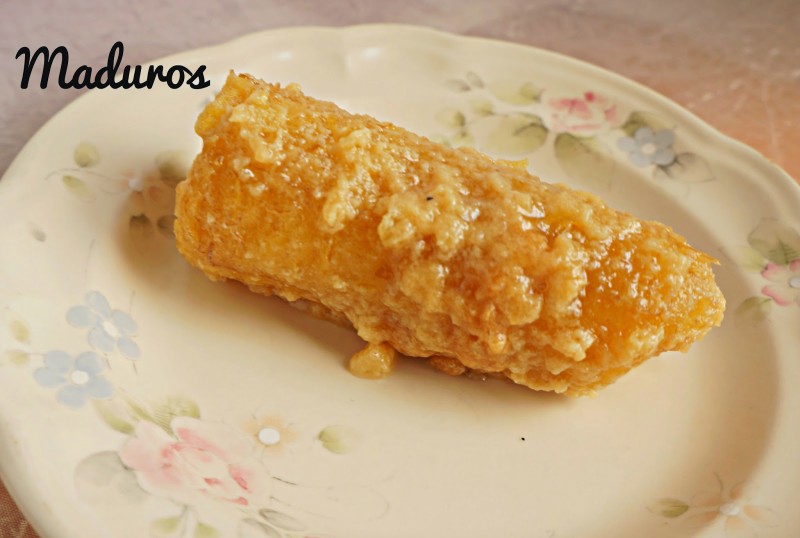 For any new readers to this blog, I LOVE plantain in all its incarnations – baked, fried, boiled, stuffed – yellow or green – it doesn't really matter. I have plantain love. One of the wonderful things about plantains are their versatility from soups to appetizers to desserts, plantains can be utilized in so many various ways that you can never get sick of eating them.

Here is a Nicaraguan interpretation of a ripe plantain dessert. For those who don't know in Spanish, when the plantains are green they are called platano and when they are ripe, they are called maduro.
Nicaraguan Maduro Dessert
Serves 4
Ingredients:
2 ripe plantains
1 1/2 cups milk
1 cinnamon sticks
1 cup sugar
1/2 teaspoon vanilla extract
Preheat oven to 350 F.
Place the plantains in a pot with the milk and cinnamon. Boil on low heat until the plantains are tender.
Add sugar and vanilla and boil another 5 minutes.
Transfer to a baking dish and put in oven. Bake for 30 minutes.
It will be foamy when you take it out of the even, but it will settle after 5 minutes.

Serve with pinolillo – Nicaraguan cornmeal cocoa beverage – for an after dinner or tea time treat.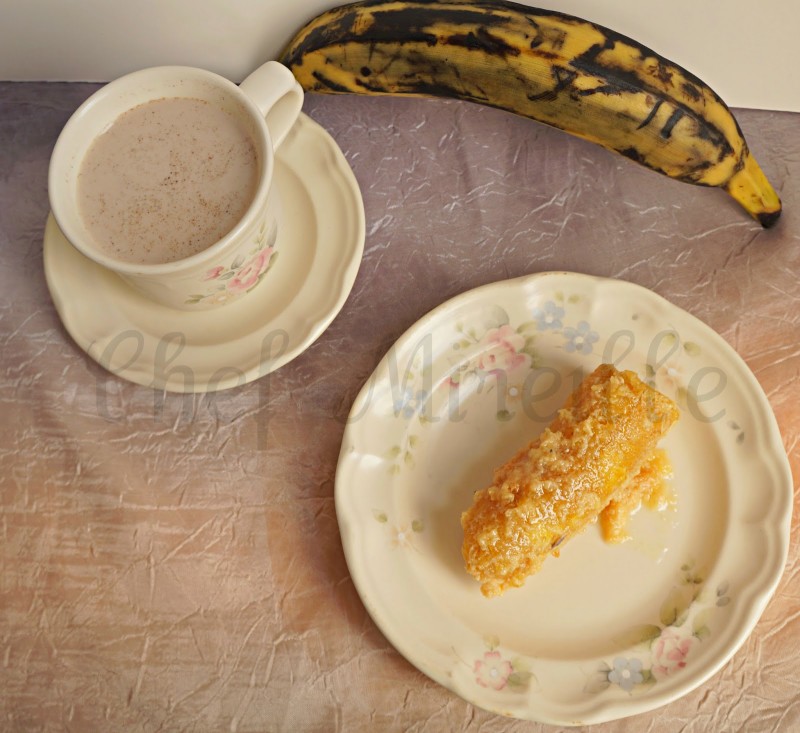 Check out the Blogging Marathon page for the other Blogging Marathoners doing BM# 44
LIKE THIS RECIPE? LEAVE A COMMENT..I LIVE FOR THEM!
Chef Mireille