Last Updated on June 3, 2015 by Chef Mireille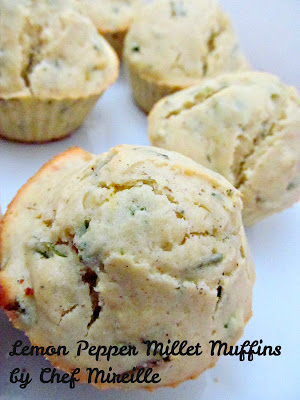 It's time for Muffin Monday again. This week's muffin had such a great combination of flavors and I am so happy it's more of a savory muffin that there was very little that I thought of altering. Lemon, chive and a generous portion of black pepper sounded so delicious even before I attempted the muffin.
I did use some millet flour, instead of using all purpose to add a little more protein value to this flavorful, semi-savory muffin.
Lemon Pepper Millet Muffins
Serves 9
Ingredients:
1 cup all purpose flour
1 cup millet flour
1 tablespoon baking powder
1/4 cup sugar
1/2 teaspoon salt
1 teaspoon black pepper
zest of 1 lemon
1/4 cup chives, chopped
1 egg, slightly beaten
1 cup milk
1/3 cup oil
Preheat oven to 400 F. Grease a muffin tin, silicone muffin cups or use paper liners.
In a bowl, combine all of the dry ingredients with the lemon zest and chive.
Add egg, milk and oil. Mix until just combined.

Divide evenly between 9 muffin cups.
Bake for 15 – 20 minutes, until a toothpick inserted comes out clean.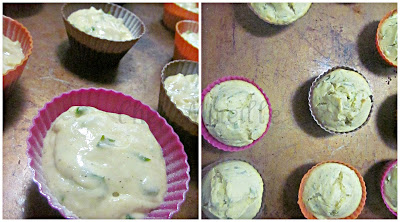 Cool before removing from muffin tin.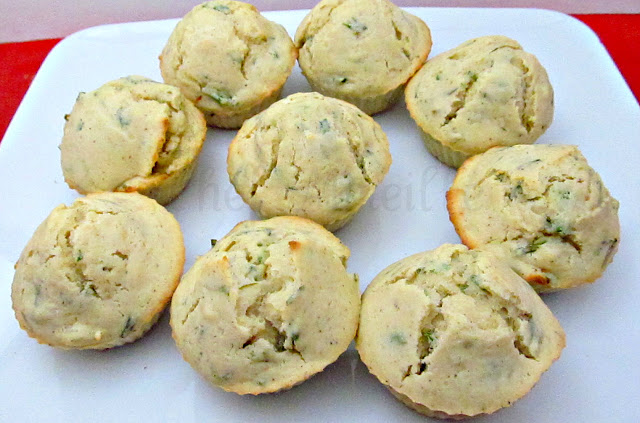 These are so flavorful. I halved the quantity of sugar from the original recipe because I felt it was too sweet with these savory flavors. They still have a little sugar in them – it's just enough to soothe my after dinner sugar craving. Additionally, the soft texture inside makes them absolutely irresistible.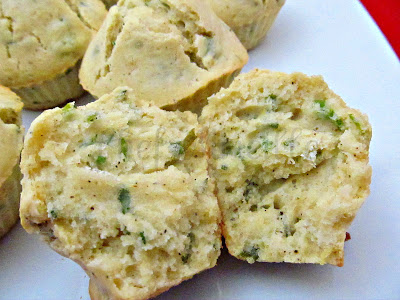 Muffin
Monday is an initiative by Baker Street. A culinary journey of sharing a
wickedly delicious muffin recipe every week. Drop in a quick line to
join her on her journey to make the world smile and beat glum Monday
mornings week after week.
…linking to
Bake Fest hosted by Surabhi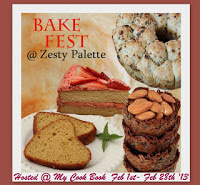 LIKE THIS RECIPE? LEAVE A COMMENT..I LIVE FOR THEM!
Chef Mireille
Like me on FACEBOOK!
Follow me on TWITTER!