Last Updated on May 20, 2015 by Chef Mireille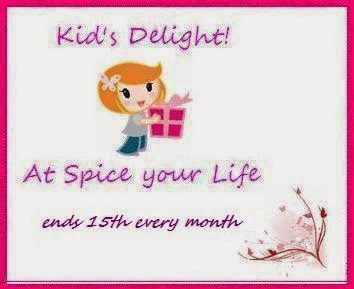 It's time for my annual co-hosting of Srivalli's event Kid's Delight and I have selected the theme of creamy foods I think creamy foods are the ultimate comfort food. From custards and puddings to ice cream, these have been some of my favorite foods since childhood.
Is it the texture or the mouth feel..I don't know, but I actually have creamy food cravings and if there is no puddings or ice cream in the house, thank God there is almost always some yogurt in my fridge.
Create some comforting creamy food recipes that were your favorite as a child or is now your child's favorite. Even savory creamy foods will be allowed – mac & cheese, congee…as long as it's perfect comfort food creaminess. Can't wait to see all the new recipes for me to try.
Rules:
Recipes should be posted from April 16th – May 15th. Archived entries are accepted if they are updated as a new post with logo.
Posts most include a link to both this page here and Valli's page.
Logo is mandatory.
Multiple entries are accepted.
Add your post to the Linky Tool below. Non-bloggers are welcome to submit entries if they submit the recipe and a photo to me via email at mireille(at)eastwestrealm(dot)com.
Both Veg and non-Veg recipes are accepted.
Follow me on Twitter and Tweet the post to me @ChefMireille with the hashtag #KidsDelight and I will retweet your post. (optional)
document.write(");
Let's start a conversation…Leave your thoughts
Chef Mireille