Last Updated on May 7, 2018 by Chef Mireille
For a unique exploration into the Himalayan cuisine of Nepal, Tibet and India, there is no need to step foot on an airplane.  Simply hop on the 7, E, F, G or R train and get off in Jackson Heights, in the NYC borough of Queens. You can even taste Yak!!!
The menu is is extensive, almost to the point of being overwhelming.  There are such a large variety of both vegetarian and non-vegetarian choices from these three countries. If organ meats are to your liking, you will have many choices, especially in the Tibetan section of the menu – everything from liver to tongue!!!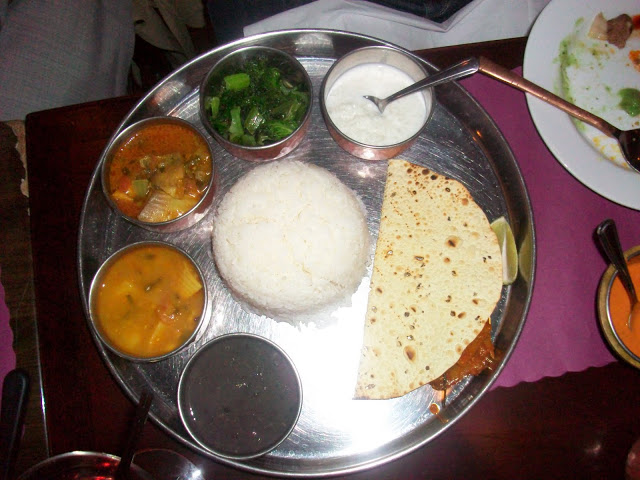 Thali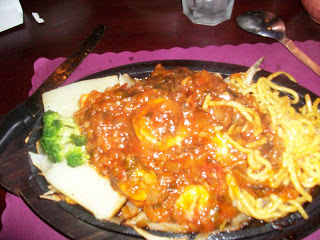 In the Nepali section of the menu, the choices are similar to South Indian cuisines, however the flavor is different.  The food is spicier than Indian food (at least that available at most NYC restaurants), well seasoned and very herby – with lots of cilantro.  Cilantro (aka coriander) is one of those herbs most people either LOVE IT or HATE IT.  If you are one of those that hate it, you will not be having any fun at Himalayan Yak.
Their bread of choice is called Tingmo.  It is a multi layered steamed bread.  This, like the beaten rice, is very bland on its own, but perfect to slop up curries and sauces.  Tingmo is served with all of the vegetarian entrees.
The condiments served with the food (a la Indian chutneys) are an avocado/coriander, bean and sesame.  The sesame is explosively spicy hot, but just as explosively seasoned and delicious.
The goat thali was perfect.  The goat was tender and flavorful, but fresh tasting because of all the fresh coriander.  The thali is the perfect way to sample the cuisine.  Your meat of choice is served with two vegetables, rice, black lentils and dessert.  They will also give you refills of whatever you want on the thali plates, with no extra charge.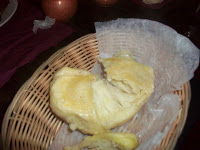 Now, on to the Yak Dumplings – well seasoned with spices and herbs, most notably – the coriander again.  It taste most resembles lamb.  If no one told you it was yak, you would never know.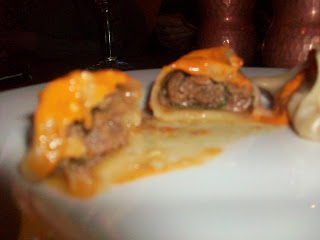 Yak Dumplings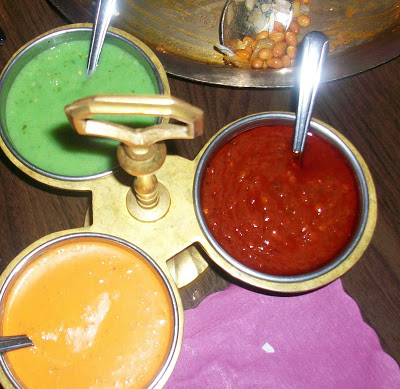 Yak Dumpling Sauces
To try a uniquely Himalayan beverage, you may want to be adventurous and try the uniquely Tibetan beverage, pocha.  Pocha is black
tea
, flavored with milk, butter and salt.  Unless you are from this region and used to drinking this heavy, salty
tea
– this is definitely an acquired taste that I believe, would take years to acquire.
They also have a decent wine list and attentive staff, without being overbearing.  It was an entirely pleasant experience at Himalayan Yak and I strongly encourage you to sample this establishment, as long as you have the taste for spicy food!!!