Last Updated on December 14, 2020 by Chef Mireille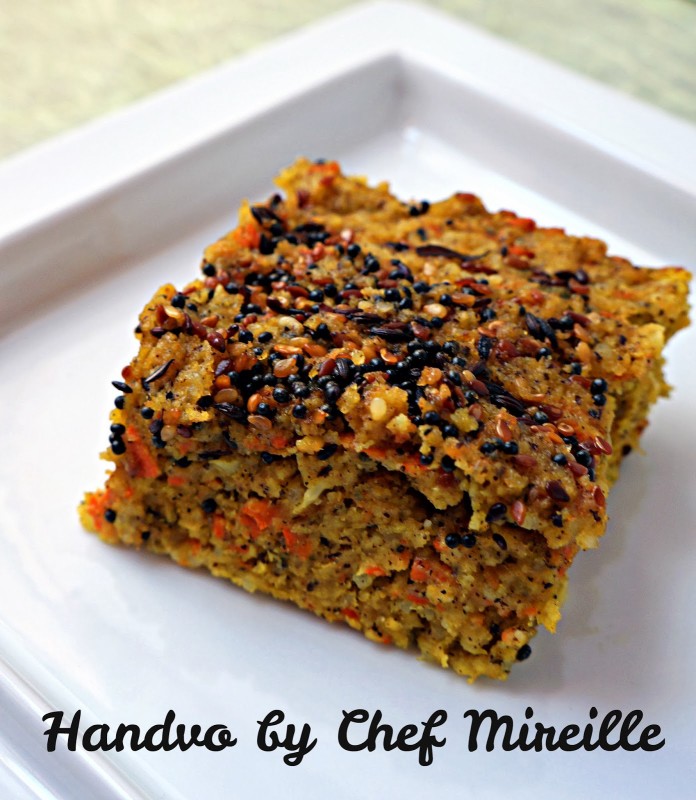 Gujarat is a state located along India's northwestern coast. You may not have heard of Gujarat before, but I am sure your have heard of one of its world famous citizens of yesteryear, Gandhi. Yes, Gandhi was a Gujarati.
Gujarati cuisine and culture has a lot of Persian influence due to the Parsi community. The Parsees are Zoroastrians of Iranian decent who fled to India somewhere between 936 A.D and 716 A.D to escape religious persecution in Iran. Except for the Parsees, Gujarati's are primarily Vegetarian which leads to some uniquely delicious Vegetarian creations like Muthia & Fajetha. Here is another example of the ingenious Gujarati's to develop a delicious use of vegetables and grains.
There are many variations to Handvo, depending what vegetables you choose to include. Common vegetables used are bottle gourd, cabbage and carrots, however, the varieties are endless. Here is my version of the Gujarati classic.
I had this as an evening snack with a glass of white wine and it was delicious. This also makes a wonderful savory tea time snack.
Handvo
Serves 9
Ingredients:
1/2 cup medium grain brown rice
1/4 cup yellow split peas
1/4 cup split and hulled mung beans
1/4 cup cup urad dal (split black lentils)
1/2 cup carrots, grated
1/2 cup chayote (aka as chow-chow, cho-cho or christophene), grated
1/2 cup cauliflower, finely chopped
1/2 cup yogurt
2 tablespoons lemon juice
3/4 teaspoon Eno fruit salt (or baking soda)
1/2 teaspoon ground turmeric
1/2 teaspoon ground chile powder (cayenne pepper)
2 green chiles, finely chopped
1 teaspoon sugar
1 teaspoon ginger paste
1 1/4 teaspoon salt
1 tablespoon mint leaves, finely chopped
2 tablespoons oil
1 sprig of curry leaves
a pinch of asoefetida
2 teaspoons sesame seeds
1 teaspoon mustard seed
1/2 teaspoon cumin seed
Preheat oven to 350 F. Spray a square baking dish with non stick spray.
Soak the rice and lentils separately for 6 hours. To grind, add split peas and 1 table of water to a high powered blender or food processor and grind well. Add the mung beans and another tablespoon of water and grind well. Add the urad dal to the blender with another tablespoon of water and grind well. Finally, add the rice and 2 more tablespoons of water and grind well until you have a coarse paste.
Combine chayote, cauliflower and carrot and mix in a bowl. Place in microwave and cook on high for 3 minutes. Let cool for 2 minutes.
Add microwaved vegetables, green chiles, turmeric, chile powder, yogurt, sugar, ginger paste, lemon juice, mint leaves and salt to grinded paste. Stir to combine.
Heat oil in a skillet. Add cumin seed, mustard seed and sesame seeds. After they splutter, add asoefetida and curry leaves. Cook for 1 more minute.
Add fruit salt/baking soda to batter and mix until just combined. Transfer to baking dish. Top with contents of the skillet.
Put in oven. Bake for 40 minutes.
Serve with your favorite chutney.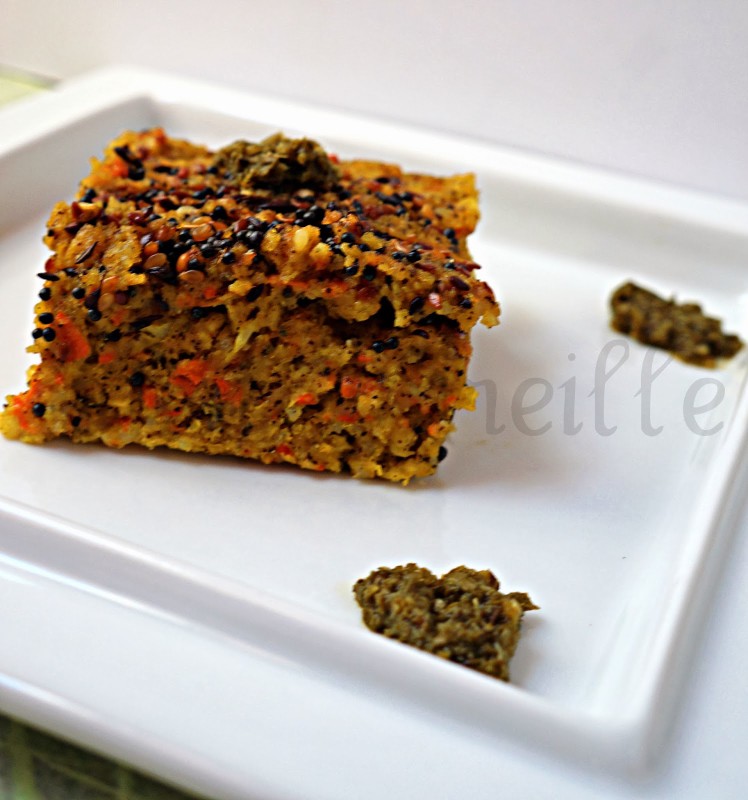 This savory lentil cake is so unlike anything I've had before. With so many Vegetarians, Indian cuisine really knows how to come up with some versatile ideas.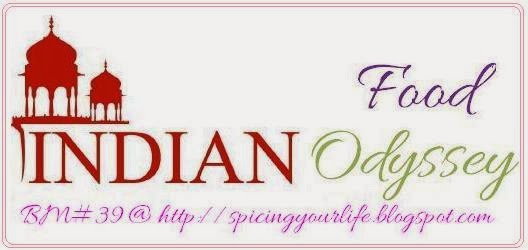 Check out the Blogging Marathon page for the other Blogging Marathoners doing BM# 39
…linking to New Indian Cooking hosted by Prachi & Bake Fest hosted by Nandoo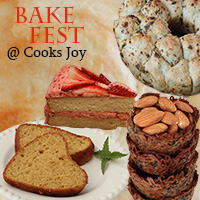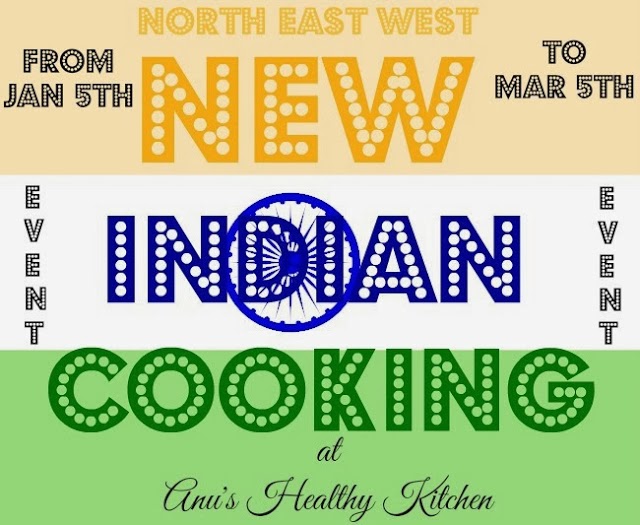 An InLinkz Link-up
Do you know anyone else who likes learning about international food, culture, history and travel? Bring them over here to join the party! Don't forget to use those share buttons!
Start Here to find out how the Schizo Chef can help you with your cooking, travel and other needs!
If you like this recipe, PLEASE LEAVE A COMMENT & SUBSCRIBE!