Last Updated on December 14, 2020 by Chef Mireille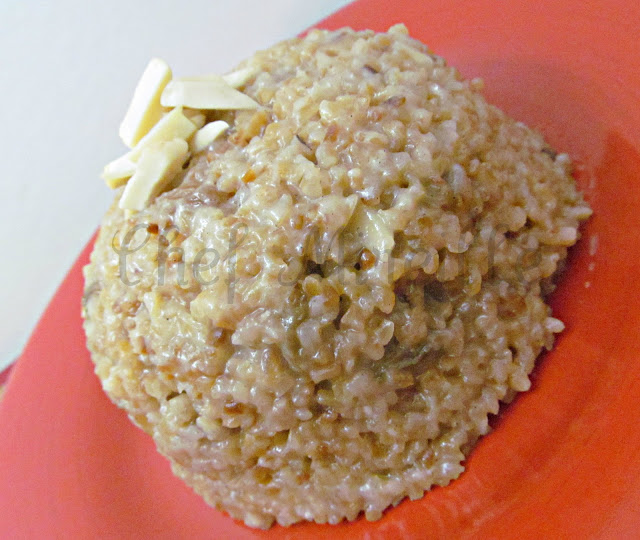 Blogging Marathon #23
Theme: Traditional Indian foods
For this week's BM, I chose the theme of traditional foods of India. Our fearless leader, Srivalli, limited us to 10 dishes, none of which I have made before. I took this theme as a challenge to myself as well as to learn all new foods this week. I had to rely on other sources for all of this week's recipes as I have never made any of these before and for most of them, I have not even tasted them or even heard of them.
For the first dish, I am making Lapsi, which hails from the northwestern state of Gujarat. There were many different recipes for this I found online, with a lot of variation. I saw one Rajasthani version of the recipe that used 3/4 cup of ghee with the same amount of wheat below, compared to other recipes that only used a few teaspoons. I left running from that recipe. Finally, I combined a few different recipes to come up with this one. Hope you like my version!
Lapsi
Ingredients:
1 cup bulghur wheat (aka cracked wheat)
3/4 cup sugar
1 teaspoon ground cardamom
2 cups water
1 cup milk
3 tablespoons ghee
1/4 cup golden raisins
1/4 cup slivered almonds, plus more for garnish
Heat 2 tablespoons of the ghee and add the bulghur. Toast for a few minutes on medium flame until it becomes golden and fragrant, about 4 minutes. Add milk and water and bring to a boil. Reduce to a simmer and cook until the wheat is tender, about 15 minutes.
Add the sugar, cardamom, remaining ghee, raisins and almonds and cook for another 5 minutes.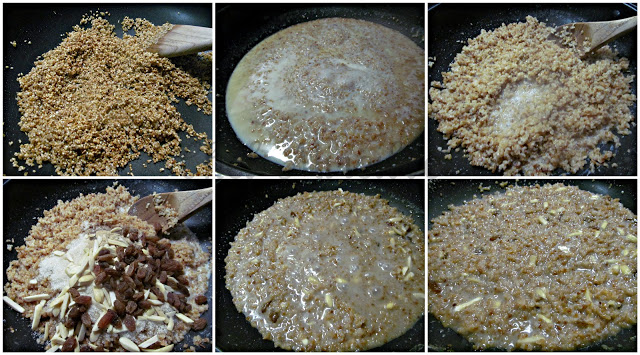 To serve, spoon into a bowl and then invert onto a plate. Garnish with more almonds.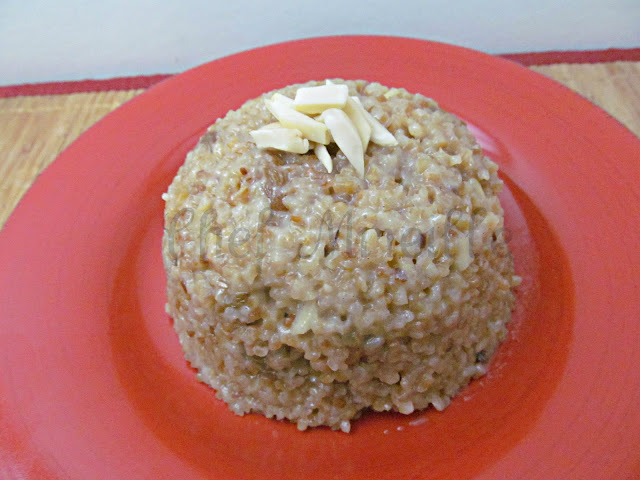 This is a keeper – that I will definitely be making again!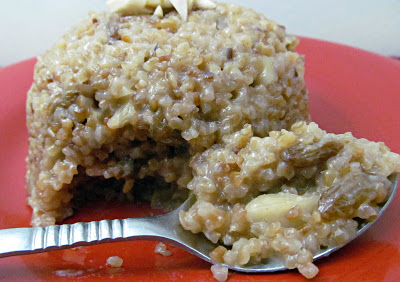 Check out the Blogging Marathon page for the other Blogging Marathoners doing BM#23
…linking to Let's Celebrate Indian Sweets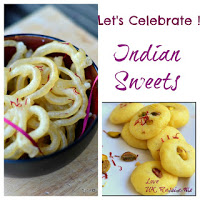 LIKE THIS RECIPE? LEAVE A COMMENT..I LIVE FOR THEM!
Chef Mireille