Last Updated on February 1, 2021 by Chef Mireille
Ghoriba – Moroccan Almond Cookies are one of the most popular Iftar treats during Ramadan. Although almond is the most common, there are many varieties of Ghoriba including coconut, sesame, walnut and semolina.
Moroccan has always been one of my favorite cuisines. Tagines, couscous and baklava are some of my favorite elements of their cuisine. Most of their desserts involve nuts and sometimes dried fruit. Unfortunately after a very scary experience, I now usually skip the desserts and prefer to make them at home.
I was once at a Moroccan restaurant with a group of friends – around 10 of us. Since we were such a large group, we decided to get samples of everything and eat family style. When dessert came, a platter came around and I thought I was safe with the baklava as all the times I had eaten it before, it was always made with walnuts or almonds. One bite and I started gasping for air to breathe. No Benadryl in my purse so there I am in the middle of winter running down 2nd Avenue on the Lower East Side of Manhattan without my coat looking for a Duane Reade Pharmacy to get some Benadryl.
My friends were unaware of my Hazelnut and Brazil nut allergy and when the reaction occurs, speaking becomes impossible so by the time I got back to the restaurant calmed down after taking some Benadryl, they were all freaking out because they didn't know what caused me to go running out of the restaurant. I had run out so fast they didn't know which direction to try to follow me – so some had gone out in search of me in different directions. It was one confusing and scary experience. Since I can't depend on kitchen staff changing gloves between handing the different nuts, I now skip dessert at any Moroccan restaurant. For Moroccan desserts, I have to experiment at home myself.
To compliment the cookie treat, make it a complete Moroccan meal with some of these ideas!
Moroccan Recipes
IN THE MAKING


These ghoriba were so delicious, albeit a bit on the too sweet side, however perfectly balanced with a cup of milk or a strong cup of coffee.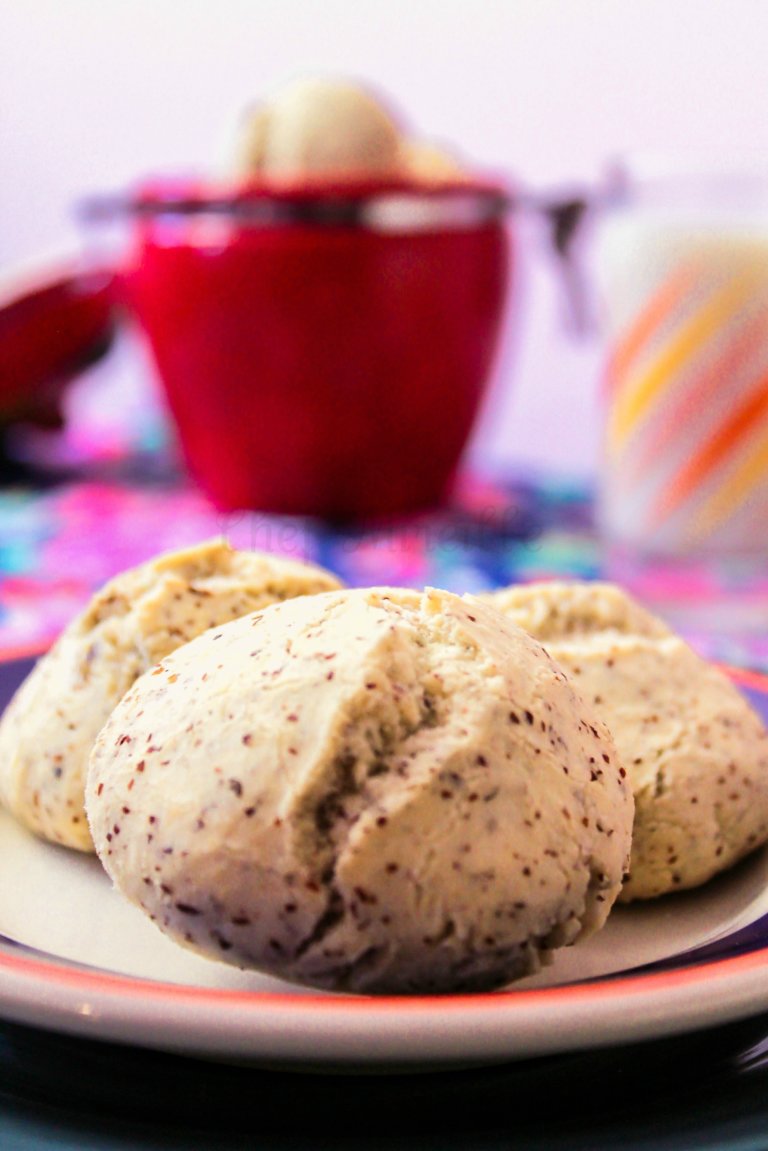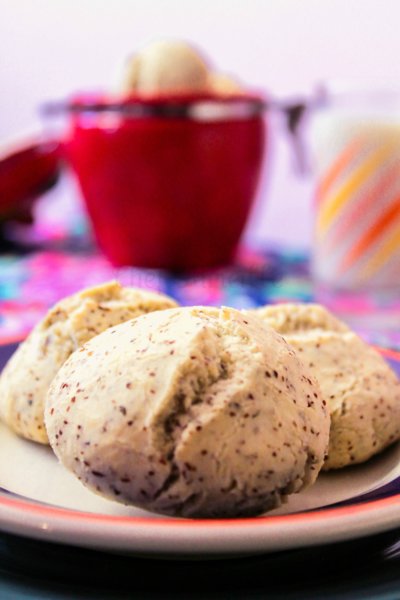 These #glutenfree cookies are a perfect way to end any holiday meal!

Ghoriba – Moroccan Almond Cookies
Ingredients
1

whole egg

1

egg yolk

1 ¾

cups

sifted powdered sugar

2

teaspoons

baking powder

½

teaspoon

almond extract

2 1/3

cups

almond meal

2

tablespoons

oil
Instructions
Preheat oven to 350 F. Spray 2 cookie sheets with non stick spray.

Combine the egg, egg yolk, powdered sugar and baking powder. Mix well until thoroughly combined.

Add almond extract, almond meal and oil. By hand, knead until the batter comes together into a dense dough.

Take a walnut sized piece of the dough and form into a ball. Flatten into a disk and place on a cookie sheet.

Bake for 20 minutes until lightly golden on the edges.

Let cool for 10 minutes before eating.
Notes
If using freshly ground almonds, they will release their own oils, making the oil unnecessary.
Did you try this recipe? Leave a comment below.
Please follow me on Instagram @chefmireille or tag me #chefmireille with your pics! I'd love to share them!