Last Updated on May 20, 2020 by Chef Mireille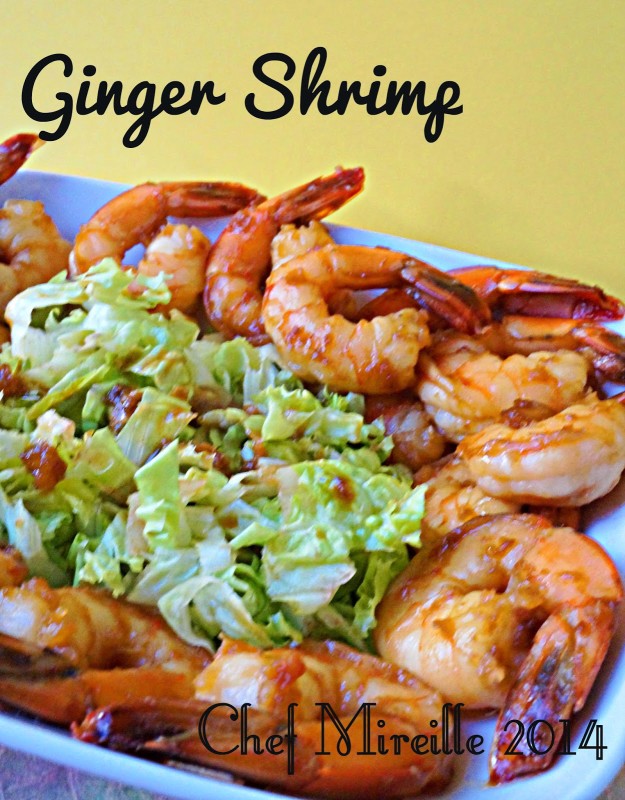 Large Chinese communities have migrated to different countries throughout the world since time emoriam. With this migration has come unique Chinese cuisines incorporating local ingredients and tastes with Chinese ones. There is Peruvian Chinese cuisine, Cuban Chinese and Indo-Chinese just to name a few. The Caribbean is no different. There are Chinese communities on most Caribbean islands. Jamaica and Trinidad have the largest of these Caribbean Chinese.
This recipe from the Chinese Jamaicans is from a cookbook called Classic Caribbean Cooking by Sharon Atkin, which I picked up on my trip to Trinidad several years ago. This is a quick and easy recipe for shrimp.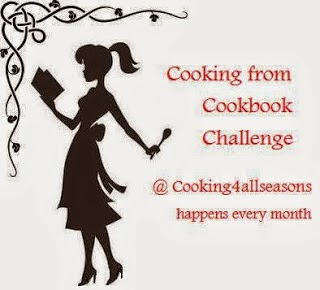 Ginger Shrimp
Ingredients:
Serves 4
1 lb. large shrimp, peeled, shelled and deveined
2 teaspoons onion, finely chopped
2 teaspoons rice wine
2 teaspoons black soy sauce (this is NOT regular soy sauce. this soy sauce is made to a molasses like consistency)
1/2 bouillon cube
1 tablespoon ginger, grated
1 tablespoon oil
a pinch of salt
Heat oil in a skillet or wok. Add ginger and onion for 1 minute until they soften.
Add wine, soy sauce and bouillon cube. Bring to a boil. Reduce to a simmer and cook for 1 minute.
Add shrimp and cook until they turn pink, about 2 minutes. Add salt and stir to combine. (due to the bouillon cube which has salt content, very little additional salt is needed)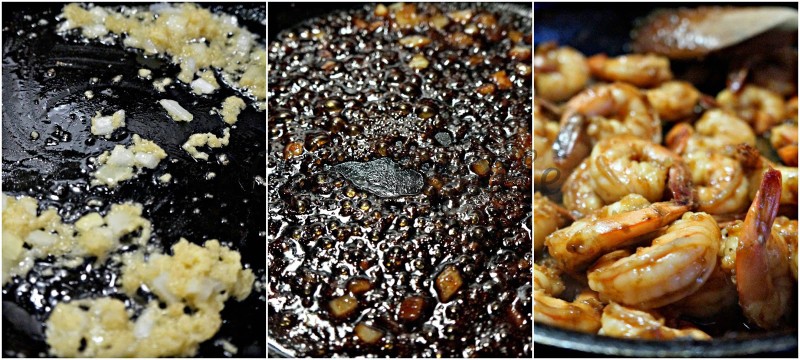 You can serve it with rice, but it also makes a nice summer salad by serving them with shredded lettuce and pouring a little of the pan juices over the lettuce as a dressing. It makes a light meal, perfect as we are all trying to trim down for the summer, right?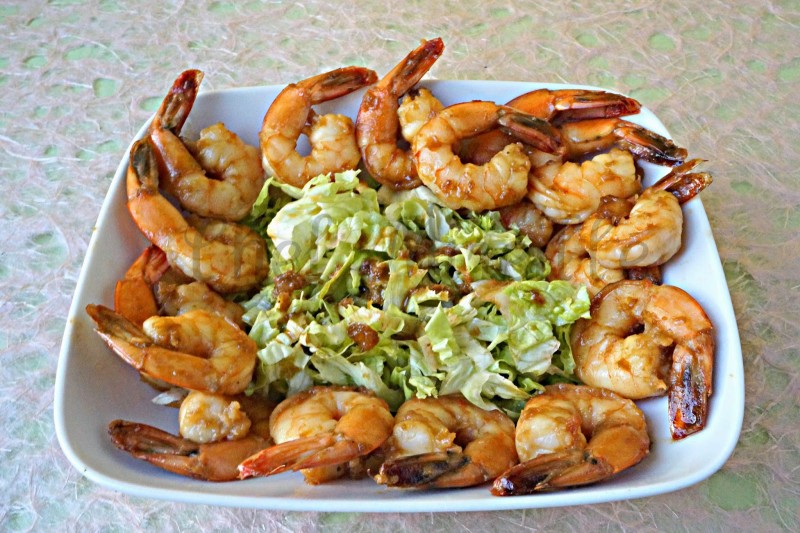 This post is for the CC Challenge of the month & Fabulous Feast Friday





LIKE THIS RECIPE? LEAVE A COMMENT..I LIVE FOR THEM!
Chef Mireille