Last Updated on June 6, 2015 by Chef Mireille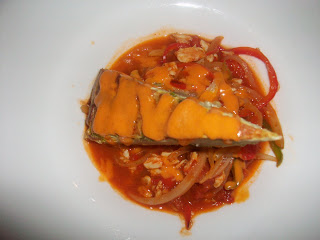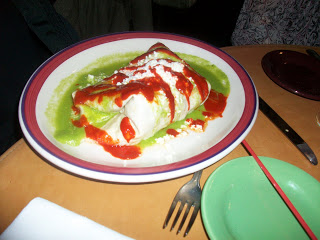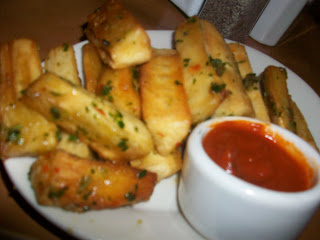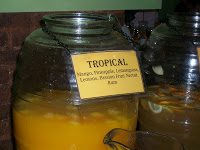 Calle Ocho
is a wonderful restaurant to enjoy a weekend brunch on the upper west side of Manhattan. It got its name from 8th Street in Miami, which is the heart of Miami's Cuban community.
When you first enter, the restaurant seems to be a low key place with a swanky bar and dark walls. Once you enter the dining room, it is a different setting all together. A large, bright room with lots of energy. There is Latin music pumping at the perfect volume – loud enough to hear the music but still able to make conversation easily feasible.
The food is varied and delicious – haute cuisine Latin flavor. The highlight is the Yuca Fries – full of garlic and herbs – they are a definite MUST HAVE. Portion size is more than adequate. This is all good, however, most people who regularly do brunch in NYC, especially women, go for the drinks. Food is secondary – it's all about the cocktails!!! The Sangria line is just about the best thing at Calle Ocho – many choices of both red and white Sangria – some of the choices included Tropical (pineapples, mango, rum, lemongrass, lemons and passionfruit nectar), Mulata (tamarind, vanilla and spiced rum), Spanish Harlem (mandarins, peaches, cinnamon dark rum and brandy) but my personal favorite was Havana Banana (bananas, coconut, lychees, Bacardi coco and creme de banane). Unlimited Sangria comes with your meal.
Your entree (with unlimited Sangria), complete with tax and tip will average about $20/pp. This is one of the best brunch buys in the city, even if you include a side order of Yuca Fries and dessert!!!
Chef Mireille
https://www.globaltasteinc.com
Like me on FACEBOOK!
Follow me on TWITTER!