Last Updated on June 2, 2015 by Chef Mireille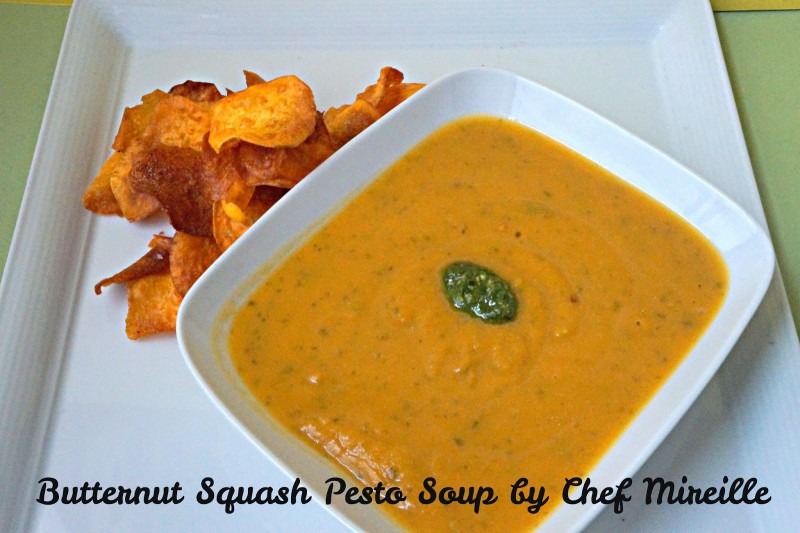 Butternut Squash Soup has become very common in recent years. It also often includes apple in the soup, which is a combination I don't quite comprehend. I am not a big fan of the Squash-Apple Soup. Instead, I flavored my version of this popular soup with pesto.
I hope you like it as much as I did!
Butternut Squash Pesto Soup
Serves 4-6
Ingredients:
1 tablespoon oil
1 medium butternut squash (about 25-28 oz. weight after seeding and peeling), chopped
1 red onion, chopped
1 shallot, chopped
3 cloves garlic, chopped
1 oz. ginger, chopped
4 cups water or vegetable/chicken broth
2 tablespoons basil pesto
1/3 cup heavy cream
2 teaspoons salt
1/4 teaspoon crushed red pepper
1/2 teaspoon sugar
1/2 teaspoon lemon juice
Heat oil. Add onion, shallot, garlic and ginger. Saute until softened.
Add water and bring to a boil. Reduce to a simmer and cook for 20-30 minutes, until squash is cooked and very soft.
Remove from heat and puree, using an immersion blender.
Return to heat. Add pesto, cream, salt, sugar and pepper. Cook on medium heat for 5 minutes, stirring frequently.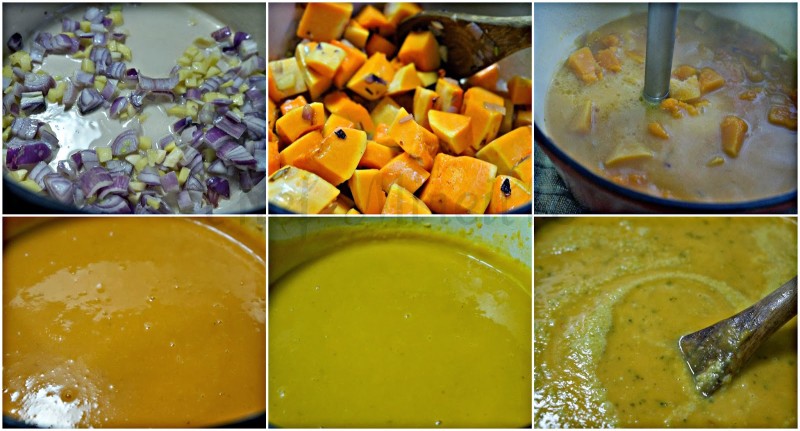 Add lemon juice and stir to combine.
Serve with Sweet Potato Chips.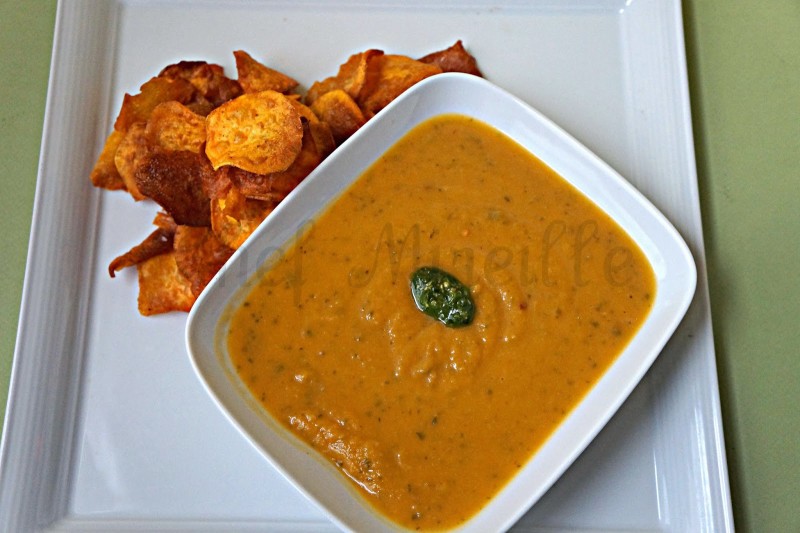 Note:Vegetables only need to be rough chopped as it will all be pureed in the end.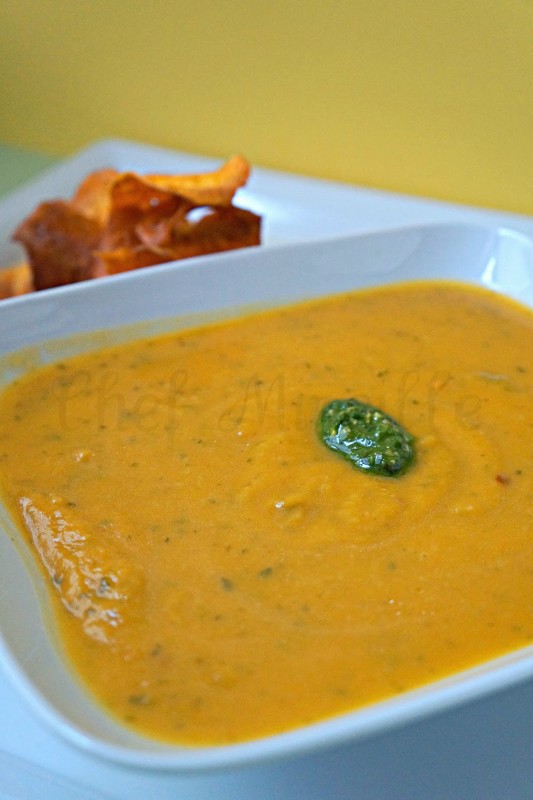 Check out the Blogging Marathon page for the other Blogging Marathoners doing BM#38
…linking to Souper Sunday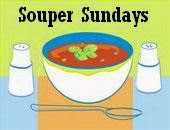 LIKE THIS RECIPE? LEAVE A COMMENT..I LIVE FOR THEM!
Chef Mireille