Last Updated on May 20, 2020 by Chef Mireille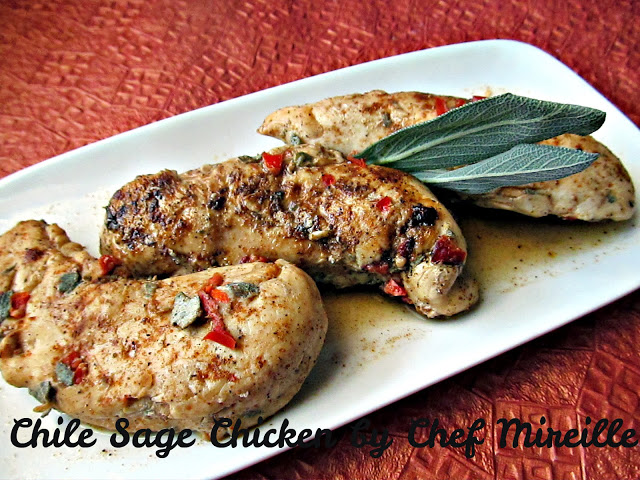 I believe recipes should be used as a guide and not a bible. Although I am enjoying exploring the cuisine of Donna Hay with the I Heart Cooking Club, I usually make a number of changes due to personal preference and what I have on hand. Why should I go out and purchase chicken legs when my freezer is full of packages of chicken tenderloins after a visit to Costco. I utilized fresh chiles purchased from a visit to the Farmer's Market instead of the chili flakes she used in the recipe here, as well as fresh sage which is now in season. Since I used chicken tenderloins which can easily overcook and become dry if roasted in the oven, I opted for braising them instead.
Braised Chile Sage Chicken
Serves 6
Ingredients:
3 tablespoons oil
28 oz. chicken tenderloins
5 sage leaves, finely chopped
1 red jalapeno, finely chopped
2 cloves garlic, finely chopped
salt and black pepper, to taste
1 cup apple cider
2 teaspoons paprika
Combine chicken with sage, jalapeno, garlic, paprika, salt and pepper. Mix well and put in a ziploc bag. Marinate overnight in the refrigerator.
Bring chicken to room temperature.
Heat oil in a skillet. Add chicken pieces in small batches and pan fry until slightly golden brown, about 3 minutes on each side.
Remove from skillet and set aside.
Add apple cider to skillet and bring to a boil. Return chicken pieces to skillet and cook at a low simmer, covered, for 5 minutes, until chicken is just cooked through.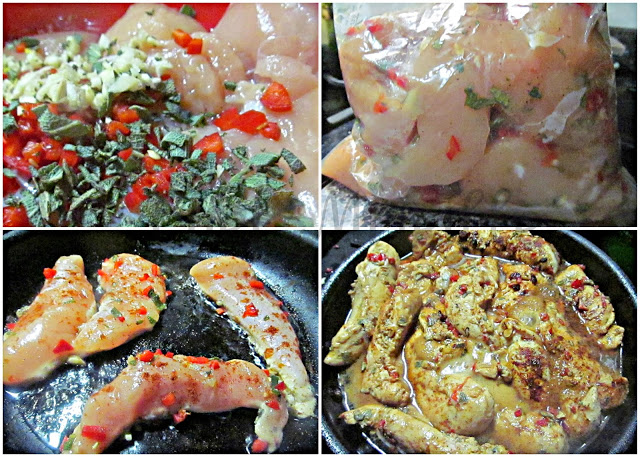 This chicken came out very soft and tender. The braising liquid is perfect to pour over rice or pasta that you can make to accompany this chicken.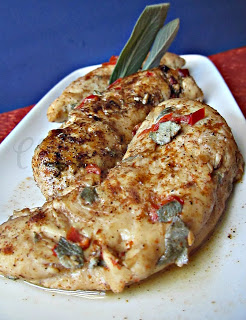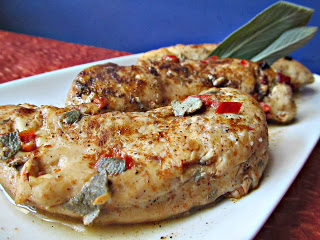 …linking to Taste of the Tropics – Chiles & Cooking with Herbs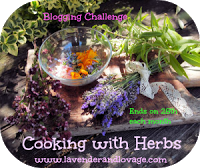 LIKE THIS RECIPE? LEAVE A COMMENT..I LIVE FOR THEM!
Chef Mireille