Last Updated on June 3, 2015 by Chef Mireille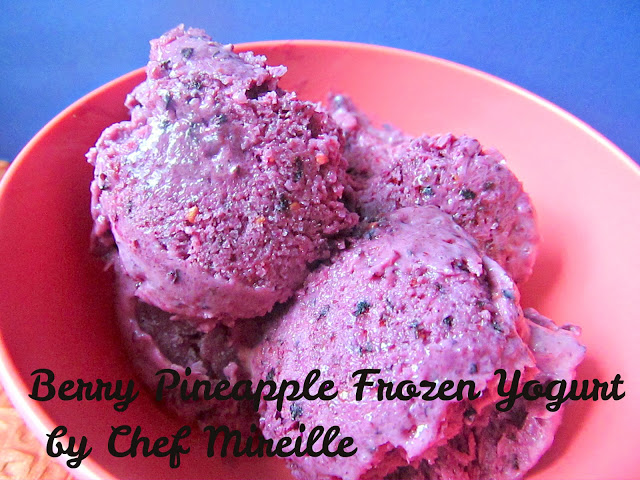 Blogging Marathon #34
Theme: Cooking with Fruits – Berries
Although the 30-degree weather has started, I still enjoy frozen treats in the winter time in my well heated apartment.
While I like frozen yogurt, this was my first time making it myself. It's lower in fat than ice cream, especially if you use low fat or fat free yogurt like I did. After planning to make ice cream for several weeks and not getting around to it, I decided to try fro-yo since I had a quart size container of yogurt in the refrigerator and was wanting a chilled treat (although I did have to wait until the next day to actually have it).
This was way better than any store bought frozen yogurt I had ever purchased. From now on, unless I am pressed for time to allow it to freeze, this is going to be my go to frozen treat.
Berry Pineapple Frozen Yogurt
Yield: 6 cups
Ingredients:
2 cups plain yogurt
2 cups frozen berries, defrosted (I used a mixed berry mix of blueberries, raspberries and blackberries)
1 14 oz. can sweetened condensed milk
1 cup coconut milk
2 teaspoons vanilla extract
2/3 cup pineapple, chopped small (feel free to use more chopped pineapple up to 2 cups. I used such a small quantity simply because that was all I had)
Puree the frozen berries, using a food processor or blender. (this should yield 1 3/4 cups of berry puree)
In a large bowl, whisk yogurt until smooth. Add vanilla, coconut milk and condensed milk. Mix well.
Add pureed berries and mix well. Fold in chopped pineapple.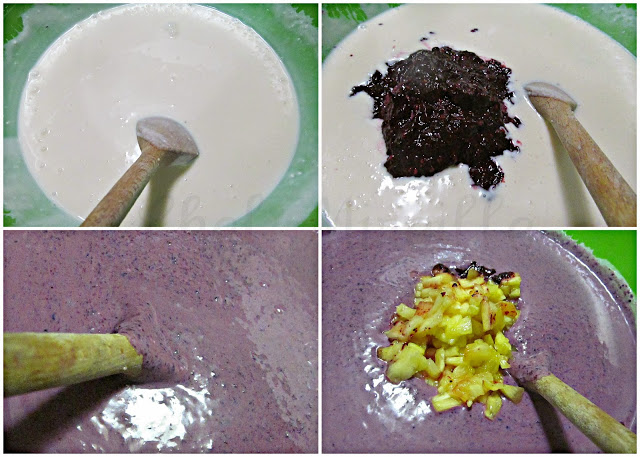 Transfer to a freezer safe container and freeze overnight.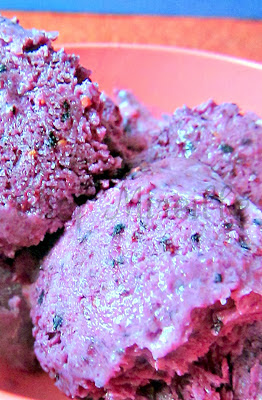 LIKE THIS RECIPE? LEAVE A COMMENT..I LIVE FOR THEM!
Chef Mireille