Last Updated on July 10, 2018 by Chef Mireille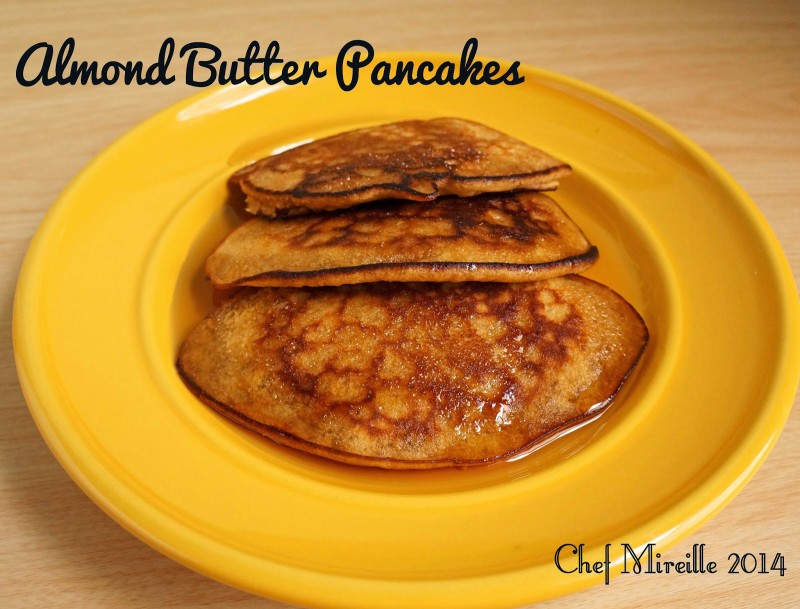 I found this recipe in a small newsletter called Relish. I'm not sure where I got it, but found it in my house during a recent clean out.
Although using almond butter increases the protein content, I made it even healthier by exchanging the all purpose flour for whole wheat pastry flour. I also used lowfat milk instead of whole milk and brown sugar instead of processed white sugar. Additionally, I used non stick spray instead of oil or butter to fry them up.

I've recently started using whole wheat pastry flour. Pastry flour has a lower protein content than regular wheat flour or all purpose flour. With its low protein content, gluten does not develop, therefore giving you a very tender product. Although it is not suitable for making bread, its perfect for muffins, cakes, cookies, pancakes and similar products. If you do not have whole wheat pastry flour, the best substitute would be a 50/50 mix of regular whole wheat flour and all purpose flour.
Almond Butter Pancakes
Yield: 16 pancakes
Ingredients:
1 1/4 cups whole wheat pastry flour
1 teaspoon baking powder
1/2 teaspoon baking soda
1/4 teaspoon salt
2 tablespoons firmly packed brown sugar
1/4 cup almond butter
2 tablespoons oil
1/2 teaspoon vanilla extact
1 1/4 cup lowfat milk
1 egg
non stick spray
In a small bowl, whisk together the almond butter, oil, vanilla, milk and egg.
In a large bowl, combine pastry flour, baking powder, baking soda, salt and sugar. Stir to combine.
Add the wet ingredients and mix until just combined.
Heat a skillet, preferably a non stick skillet. Spray with non stick spray. Using a 1/4 cup measuring cup, Pour a cup not quite full for each pancake into the skillet. Fry on medium heat a few minutes on each side, until golden brown.
Transfer to paper towel lined plate when they are done.
Serve with syrup.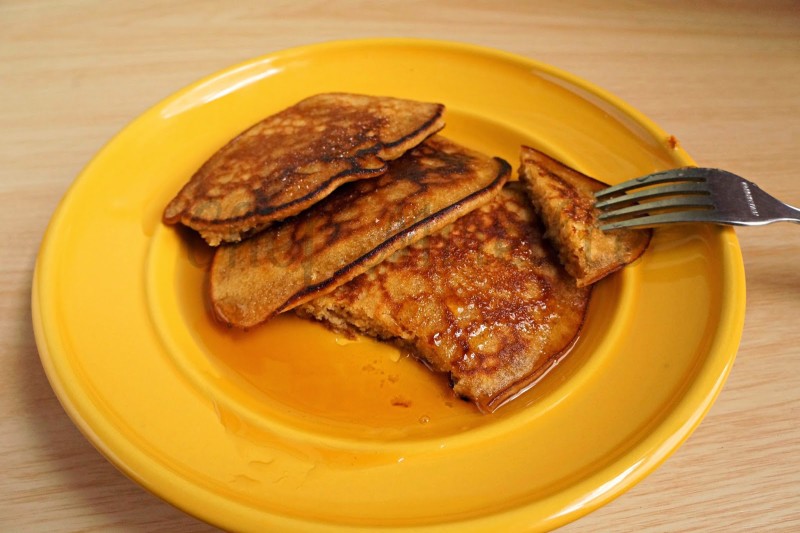 Full of protein and fiber and low in fat, these are guilt free pancakes.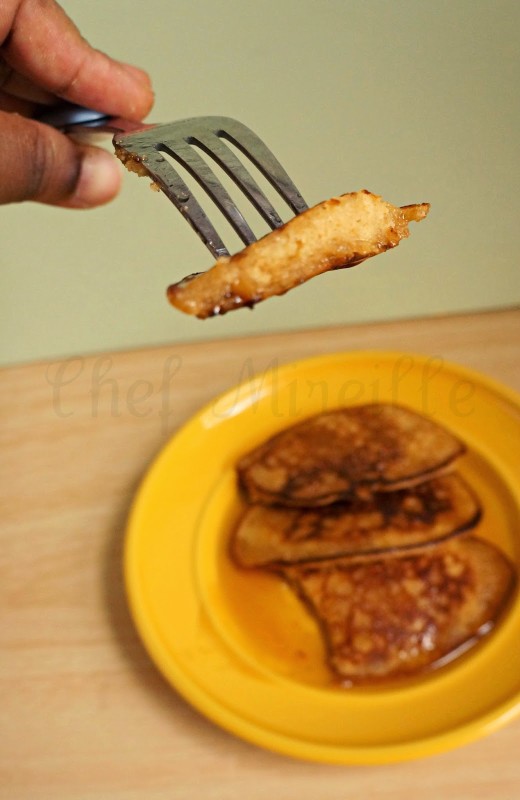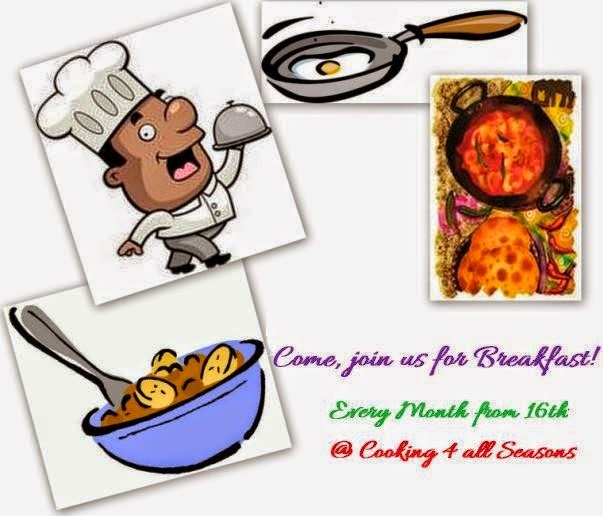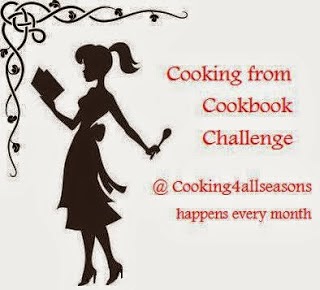 This post is for the CC Challenge of the month
If you'd like to try some of my other pancake recipes, try these:
Pumpkin Pancakes
Gluten Free Banana Pancakes (and eggless)
Yeast Risen Semolina Pancakes
LIKE THIS RECIPE? LEAVE A COMMENT..I LIVE FOR THEM!
Chef Mireille