Last Updated on January 12, 2020 by Chef Mireille
20 Scandinavian Recipes – Explore Scandinavian Cuisine & Culture with recipes from Denmark, Sweden, Norway and more…from breakfast to desserts!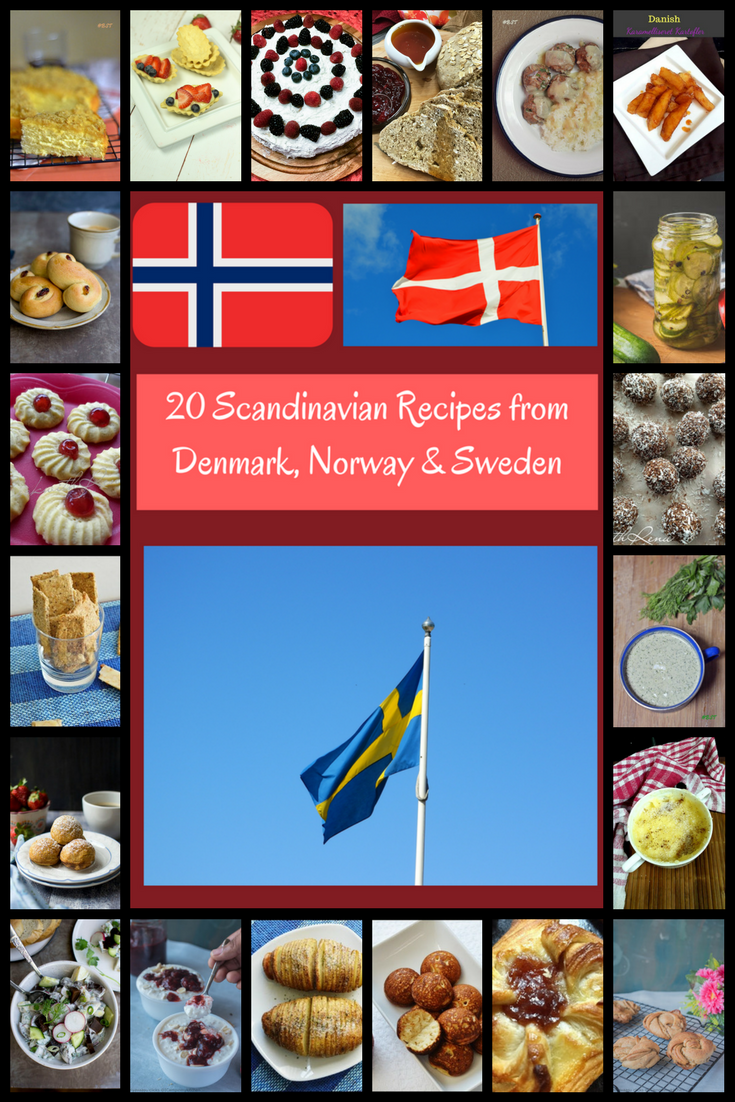 Every month some blogger friends and I explore a different country or a different region of the world. Last month we explored Scandinavia. When we think of Scandinavian cuisine, the first thing that probably comes to mind are Danish pastries, Swedish meatballs and other sweet breads and cookies. However, there is so much more to Scandinavian cuisine. Let's learn a little more about Scandinavian culture by exploring the cuisine of Norway, Denmark and Sweden.
Many of my blogging partners presented Vegan versions of these traditional recipes. There is something for everyone in this collections of Scandinavian Recipes – Vegan Recipes, Gluten Free Recipes, Whole Grain Breads, Rich Sweet Desserts, Chilled Soups and Salads as well as the Swedish Meatballs, made famous by IKEA
Pancakes & Bread
Danish Aebleskiver by Harini
Vegan Danish Aebleskiver by Pavani
Kardamummaboller – Danish Cardamom Rolls
Sweets
Sandbakkels – Almond Cookie Cups
Rommegrot – Norwegian Porridge
Risalamande – Danish Rice Almond Dessert
Spritz – Swedish Butter Cookies
Chocladboll – Chocolate Truffle
Drommekage – Danish Dream Cake
Salads, Soup & Other Savories
Scandinavian Beet Potato Salad