Last Updated on January 11, 2020 by Chef Mireille
15 Asian Recipes – From Drinks to Dessert and from Iran to Indonesia!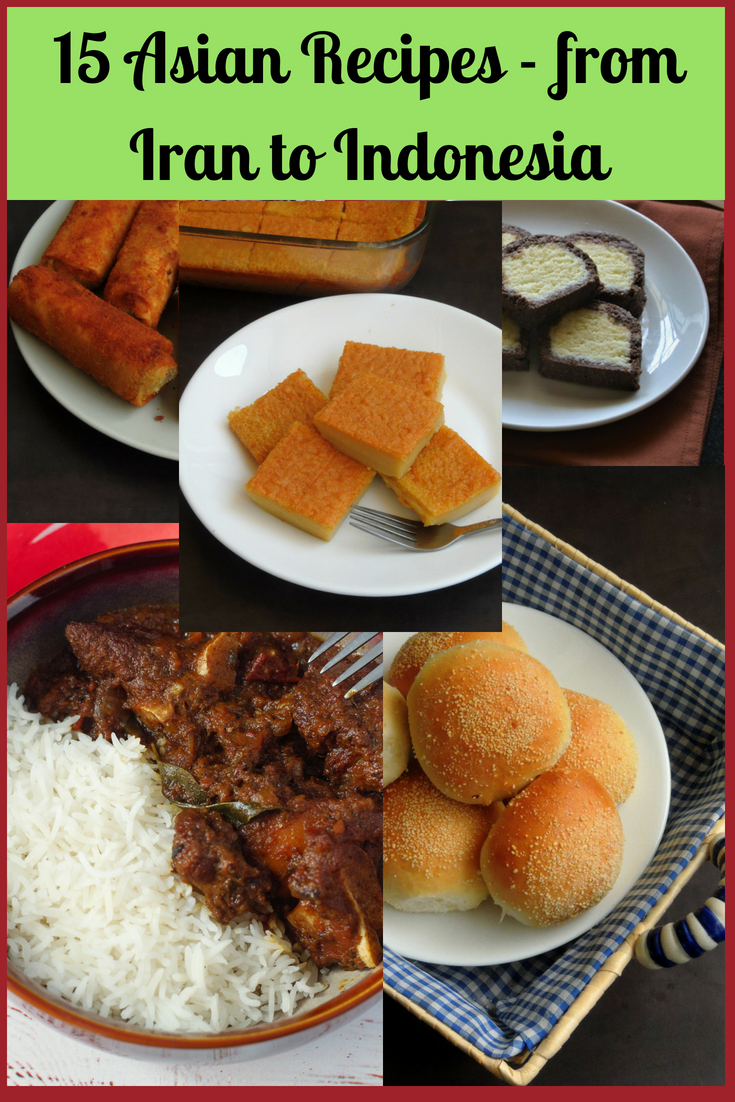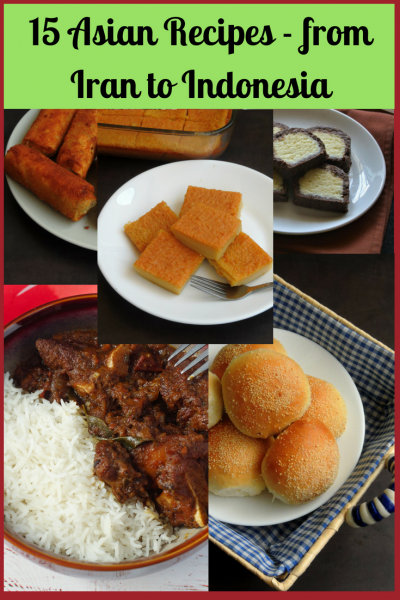 Here in the west when we say Asian cuisine, what comes to mind? China, Japan and Korea right? However, geographically speaking Asia is a large area stretching from Turkey to Sri Lanka and Indonesia. All of the Middle East is technically part of the Asian continent. Last month, me and some blogger friends got together to explore this vast region of the world that has such diverse cuisines.
The bloggers seemed to focus on sweet treats, with a few exceptions, so if you are looking to try some new desserts, definitely pin this post so you have it as a resource!

Hope you enjoy the journey and explore a new cuisine this week!
Iran
Loz (sweet)
Emirates
Korea
Bangladesh
Sondesh (sweet)
India
Sri Lanka
Thala Bola (sweet)
Thailand
Laos
Nam Khao – Rice Ball Salad
Vietnam
Malaysia
Indonesia
Bingka Telur – (sweet)
Phillipines
Do you know anyone else who likes learning about international food, culture, history and travel? Bring them over here to join the party! Don't forget to use those share buttons!
Start Here to find out how the Schizo Chef can help you with your cooking, travel and other needs!
If you like this recipe, PLEASE LEAVE A COMMENT & SUBSCRIBE!