Last Updated on March 20, 2018 by Chef Mireille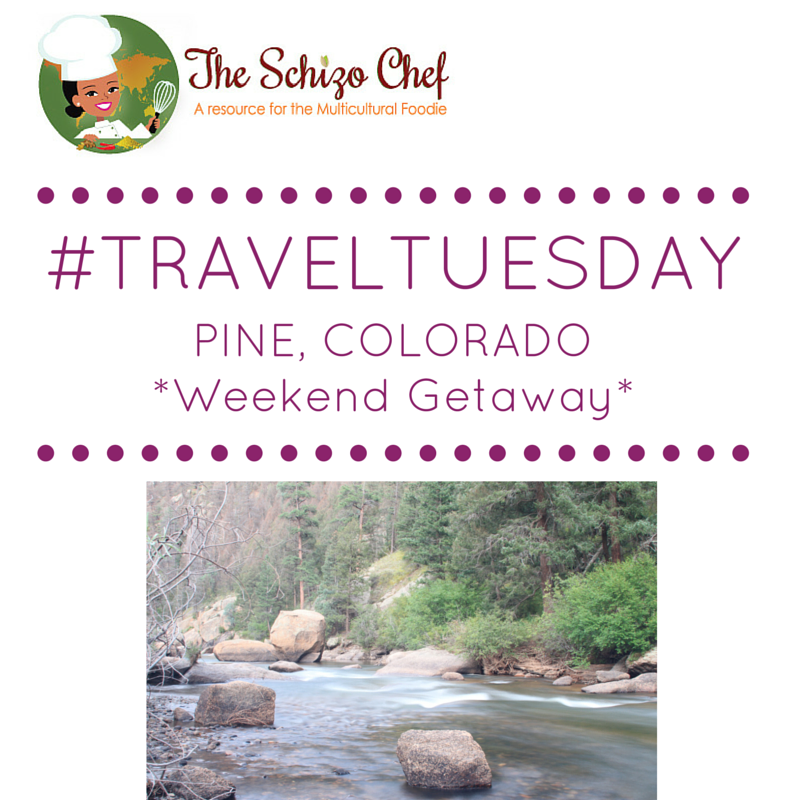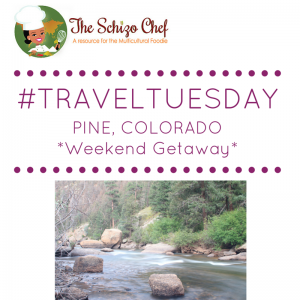 I am so busy with the Mega Marathon right now, blogging every day for a full month. Hope you enjoy all the delicious recipes! Not wanting my #TravelTuesday series to lose traction, I have solicited writing from various bloggers and writers. Did you miss the first recipe of the recipe? Don't forget to check the recipe for a Caribbean specialty here!
Today's guest post comes from Amber Lee Easton. Amber Lea Easton is a multi-published author of both fiction and nonfiction who lives in the Rocky Mountains SW of Denver. Also a professional editor, Easton is thankful to work from her cabin in the woods where she gives thanks every day for the view outside her window. Find a collection of her work on her website at https://www.amberleaeaston.com.
Let's see where Amber is taking us today….
Need a break from life's fast pace but don't want to be surrounded by tourists on your weekend away? Escape to Pine, Colorado (aka Pine Grove)—a town rich in history tucked away in a valley cut by the South Platte River located only 45 minutes Southwest of Denver.
World-renowned amidst the rock climbing set, Pine is tucked off the beaten path from most typical Colorado tourists. With easy access to Staunton State Park, Pine Valley Lake and Open Space, the climbing rocks of Sphinx Park, and the serenity of the South Platte River, Pine is surrounded by tranquility. Bed and breakfasts take the place of name brand hotels and only a handful of locals walk the historic streets. The rustic charm and ease of the town make it seem much further removed from Denver and the ski resorts than it truly is.
Pine offers an endless array of hiking opportunities for both the beginner and more adventurous. Lose yourself on trails that wind along rivers steeped with boulders or ascend along mountains where falcons and eagles nest.
Sleek rocks line a dirt road leading to the historic Bucksnort Saloon where it's not uncommon to see a horse tied up out front waiting for its owner to finish off a few beers—perhaps its signature Antler Ale. The building is original from the 1800's as are most of the homes around it that hang precariously from cliffs. The inside of the bar is graffiti covered and has preserved the rough-hewn charm one would expect of a carry over from the Wild West.
Want a more 'civilized' dinner? Head to Zoka's restaurant, created from an abandoned train station in the heart of Pine. In the late 1800s, the South Park Railroad used to run from Denver's Union Station to Pine and beyond to Buena Vista. The train may not run anymore, but the buildings left behind have been reinvented and serve as reminder of the rich pioneering history that founded the town.
Trade fancy and fast for rustic and relaxing. Whether you prefer a bed and breakfast or would rather rent a cottage near the river, you are guaranteed to feel as if you've truly escaped the noise of the world while visiting Pine (aka Pine Grove), Colorado.
For more details about planning your escape, check out the following links: