Last Updated on November 13, 2019 by Chef Mireille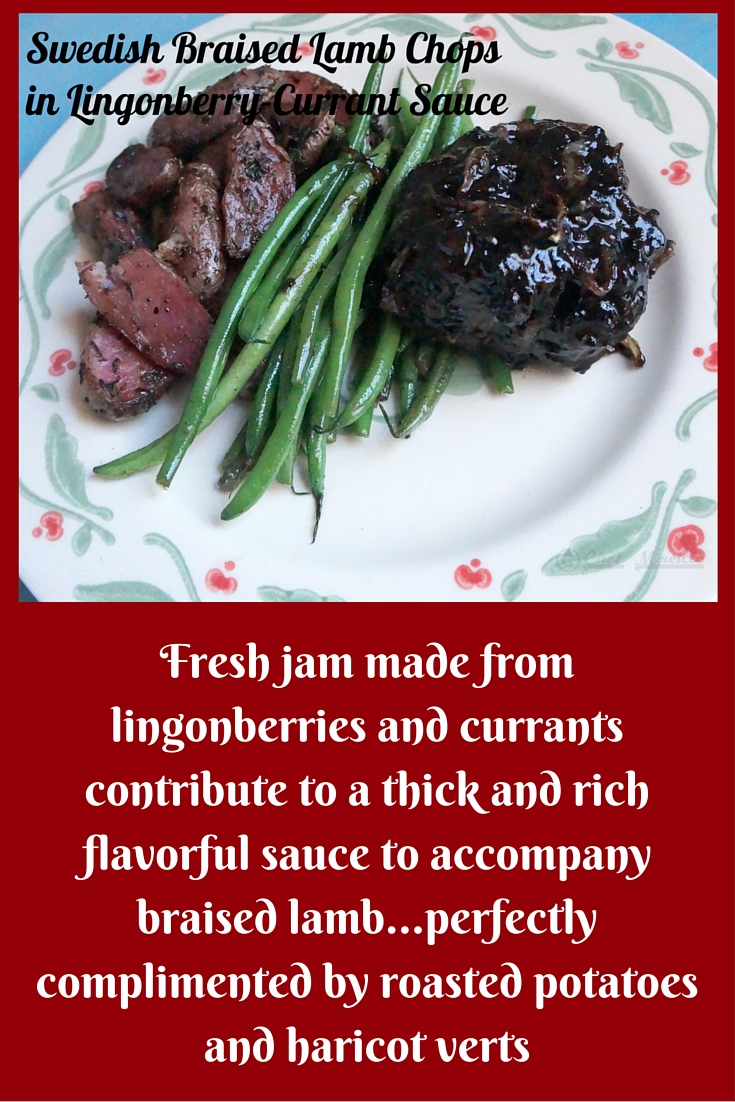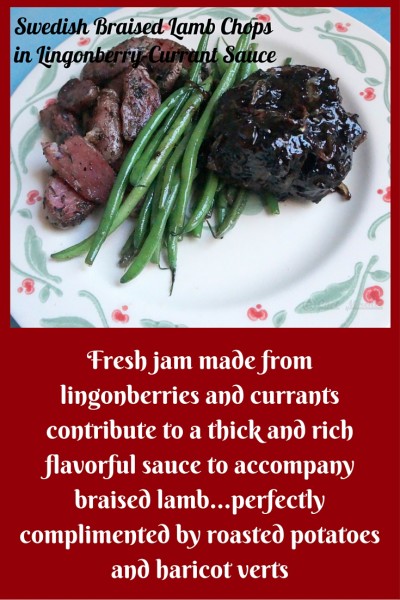 It's time for Food of the World again and we are heading off to the serene mountainous landscapes of Sweden. Here in the northeastern United States, we are having the LONGEST Indian summer. We have only had a handful of cold days. Normally at this time of year, we are already bundling up with scarves, hats and gloves. Going into December, except for 2 days, my winter coat was still collecting dust in the back of the closet. With Christmas around the corner, I am so sick of these warm temperatures. It doesn't feel like Christmas without the heavy boots, coats and gloves. I remember one year as a child we spent Christmas in Barbados and to me, it just didn't feel like Christmas. My mom tried to get me out of my bad mood by telling me I should be happy. None of my other friends back home in New York were able to go to the beach on Christmas. Even though I got the best teddy bear that ended up being my favorite for years, it didn't feel like Christmas…no matter how much my Mom tried to convince me it really was a holiday….yet some of the politicians on the right side of the aisle will have us believe that global warming is only a conspiracy theory…then why was it 65 degrees in November and its still happening in December????
For today's Swedish recipe, I created a combination using the flavors of Sweden. Not a traditional dish, but more of an everyday dish, a Swede might enjoy for dinner.
Let's first make the jam that is going to be used in the sauce.
I teach children's culinary classes during the school year and as my classes began again in the new school year, I needed to make room in my freezer for the extra supplies I need for my classes. It's more cost effective for me to buy the meat in bulk from Costco, but that means extra freezer space is needed. This meant a major clean out of the freezer. I had just a little bit leftover of lingonberries from when I had made this Finnish treat, Vispipuuro. Combined with some black currants that were also taking up space in the freezer, I made this European inspired jam, using the tart berries common in places like Finland, Russia, Sweden and Denmark. You can also use all lingonberries or all currants – it's just that I was cleaning out my freezer so combined the little bit of each I had.
Tart Berry Jam
Cook Time: 45 minutes
Yield: approximately 1 1/2 cups
Ingredients:
2 2/3 cups frozen black currants, defrosted
2/3 cup frozen lingonberries, defrosted
1 1/4 cups water
1 3/4 cup sugar
2 teaspoons lemon juice
Combine currants, lingonberries and water in a heavy bottomed saucepan. Bring to a boil and cook for 10 minutes.
Add sugar and lemon juice. Cook on a high simmer until thickened to jam consistency, stirring frequently, about 35 minutes.
Swedish Braised Lamb Chops
Prep Time: 30 minutes
Cook Time: 1 hour
Yield: Serves 6
Ingredients:
1/4 cup + 2 tablespoon olive oil
3 finely chopped garlic cloves
1/4 teaspoon black pepper
2 teaspoons finely chopped rosemary
3 lbs. lamb chops, center cut loin chops
2 cups chicken broth
1 teaspoon salt
1/3 cup tart berry jam
1 thinly sliced onion
Combine 2 tablespoons of the oil with the garlic, black pepper, rosemary and lamb chops. Toss to combine and marinate for 30 minutes.
In a deep skillet, heat the remaining oil. Add lamb chops and sear on high heat until browned on both sides.
Pour out the oil, but save it for later use.
Add chicken broth and salt. Bring to a boil. Reduce to a simmer and cook for 45 minutes.
Meanwhile, heat the saved oil in a skillet. Add onion and cook until caramelized and golden brown.
Remove lamb chops from skillet and add jam. Boil on high heat for 5 minutes. The sauce will have thickened to a rich & thick gravy.
Reduce heat to low. Return meat to skillet and coat the chops with the sauce. Add caramelized onions and stir to combine.
Serve with roasted potatoes and sauteed green beans.
The long and slow cooking process leads the meat to be very tender.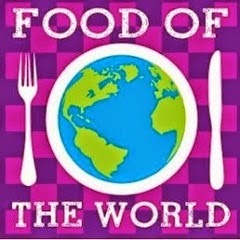 Visit our co-hosts and follow their sites:
Submissions will be accepted until December 9. Archived recipes are welcome.
Whip up your own Swedish delicacies and add them to the Linky Tool!