Last Updated on November 13, 2019 by Chef Mireille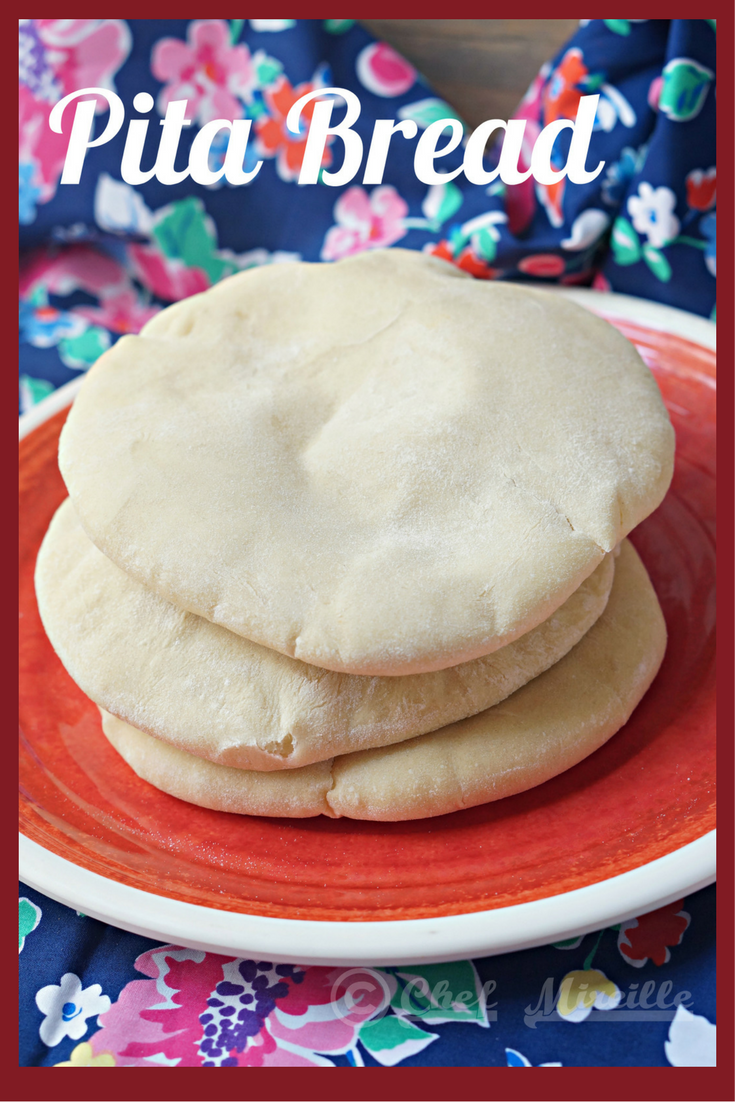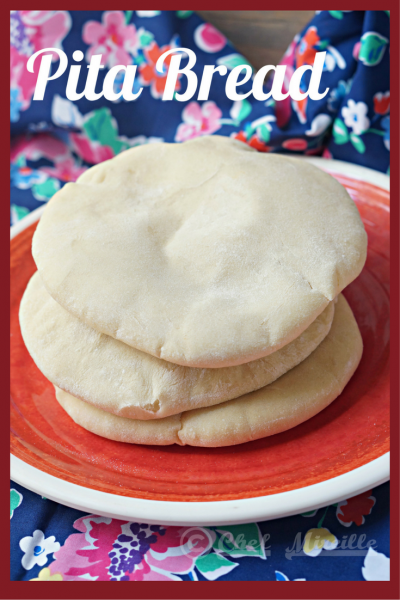 Everybody loves pita bread right and your kids will be so impressed with this simple homemade version. This is a super simple recipe that you can easily teach them to make and then any time they want some fresh homemade pita bread, you can sarcastically reply "Did you forget your way to the kitchen?"
This past summer I taught culinary classes at a culinary summer camp called Campus NYC. It was such an amazing experience. Students aged 12-17 came from all over the country and even internationally to attend this summer camp. Some just wanted to learn to cook, while others were really passionate about cooking and I learned as much from them as they learned from me. One of my students from Baton Rouge showed us the easy methodology her mom has for making jambalaya and it turned out better than the program recipe we were using. I will have to post her family jambalaya recipe soon. Having students from Hong Kong, Singapore, Turkey and Korea was amazing as I learned first hand the culinary traditions of their respective countries. If your child is really passionate about cooking and may be one of our next generation of chefs, I suggest signing them up for next summer!
Imagine a huge kitchen with multiple cooking stations, 45 students and 3 chef instructors. It was challenging because none of us chefs had worked with each other before and there is a learning curve with communication etc. but by day 3 we had our groove and I was truly impressed by what these students created every day, with very little guidance. Although I have to stay the group that skewed younger did a lot better as they are more willing to listen to instructions – not yet at the age where they think they know everything – those 16 and 17 year olds who I teach every day now in my regular classes – parents talk about terrible two's but I think late teens are worse!
Our vegetarian kids were so happy to learn how to make their own pita and hummus, a staple for many vegetarian kids. This is the simple pita bread recipe you can teach them to make. The most challenging part for them will be rolling out the dough into a circle by constantly rotating it while you roll. Once they get this technique down, the rest is easy peezy!
Pita Bread
Prep Time: 1 1/2 hours
Cook Time: 5 minutes
Yield: Serves 6
Ingredients:
2 1/4 teaspoons instant yeast
1 cup warm water (110 – 115 F)
1 teaspoon sugar
2 1/2 cups bread flour (or all purpose flour)
2 teaspoons salt
2 tablespoons oil
In a shallow bowl, combine water and sugar. Stir to mix. Sprinkle yeast on top. Wait 5 minutes until it turns foamy.
In the bowl of an electric mixer, add flour, salt and oil. With the dough hook attachment, mix to combine. Add proofed yeast and knead for 5 minutes, adding more flour as necessary if the dough gets too sticky. You should have a soft and elastic dough.
Leave it to rise in a lightly greased bowl until doubled in size.
Preheat oven to 475 F. Prepare a pizza stone or place a piece of parchment paper on 2 cookie sheets.
Divide dough into 6 pieces. Roll out each piece into a circle 4-6″ in diameter. Wait until the oven is completely preheated.
Bake for 5-7 minutes, until breads puff.
I made mine kind of thick so I could have a nice pocket for my sandwich. This may seem like a unique combination to you, but it's what was in my fridge and ended up coming together in a flavorful bite. Queso de frier (you can sub halloumi), pumpkin jam and corn pita sandwich was an awesome lunch!
Notes:
You can also substitute half of the flour with whole wheat flour, which I have also made in the past.
The thicker you roll the dough will determine if you have a pocketless pita or not. Thicker dough will result in a pocket. If you roll the dough thin, they will be pocketless, but the pocketless ones are great for frying into pita chips.
Check out the Blogging Marathon page for the other Blogging Marathoners doing this BM#66