Last Updated on June 5, 2015 by Chef Mireille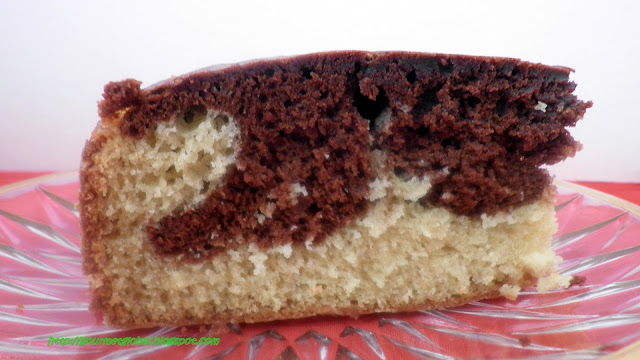 I am one of those rare women who does not love chocolate. I like chocolate, but it is not on my top 5 list of favorite foods, in fact not even top 10. If you give me a choice between a fruit or vanilla based dessert and chocolate 99% of the time, I will choose the fruit or vanilla based dessert. Growing up, my sister always got chocolate ice cream and I got vanilla, she got chocolate cake and I would chose pound cake. To this day, it is still the same. However, once in a while, I do like a nice piece of chocolate cake, but I don't make it because after one piece, I've usually had my fill of chocolate and then the cake will just sit there, getting stale.
I was feeling that craving today for a nice piece of chocolate cake but again the thought of the cake going stale stopped me from making it…I hate wasting good food. Then I remembered the best alternative – Marble Cake…a little bit of chocolate…and a little bit of pound cake…the best of two worlds. I have always loved this cake, so I set out to create my own. This is an easy version, using cocoa powder, instead of melting chocolate, which is common.
Easy Marble Cake
Ingredients:
1 1/2 sticks unsalted butter, softened
2 cups sugar
4 eggs
2 1/4 cups all-purpose flour
1 teaspoon baking soda
1 teaspoon salt
1 teaspoon vanilla extract
1 cup buttermilk
1/2 cup unsweetened cocoa powder
In a large bowl, cream butter and sugar until thoroughly combined.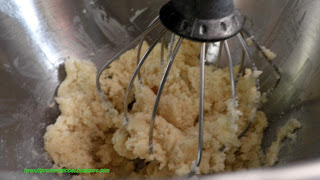 Add eggs, one at a time. Add vanilla. Beat until smooth and creamy.
In another bowl, combine all the dry ingredients.
Alternately, add a little bit of the flour and then a little of the buttermilk, mixing after each addition, until all has been added.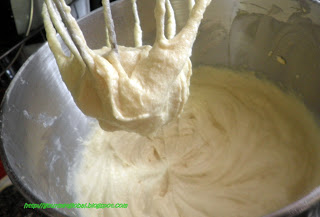 In a separate bowl, pour 1/2 of the cake batter. Add cocoa powder to this half and mix well, until thoroughly combined.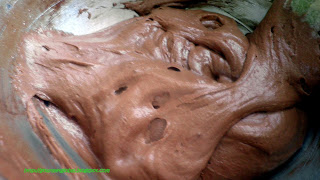 Grease and flour a large cake pan; 10-inch springform pan or bundt pan.
Pour the plain batter into the cake pan.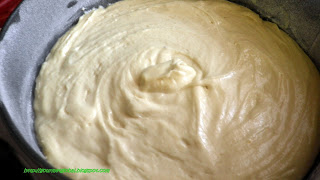 Pour the chocolate batter on top of this and spread evenly out as much as possible, without going into the white batter.
With a knife, create S pattern in one direction. Turn pan and do the same thing in the other direction. Repeat 3 or 4 times.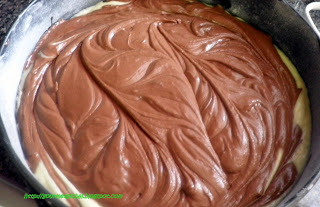 Bake for 40 minutes, until toothpick inserted comes out clean.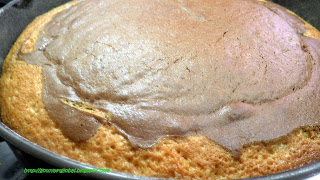 This is a moist cake that is not too sweet, like the store bought varieties are. If you have kids with varying tastes like my sister and I…this is a cake that will please everyone in your home!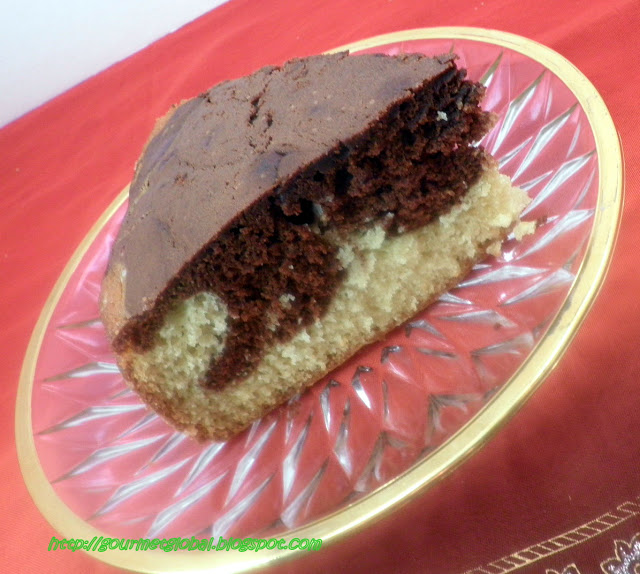 I prefer it plain, without any frosting…delicious with a cup of tea or milk!
Sending to Zesty Palette/Cooks' Joy Bake Fest, hosted this month by Priya@Now Serving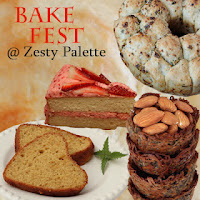 Chef Mireille