Last Updated on June 4, 2015 by Chef Mireille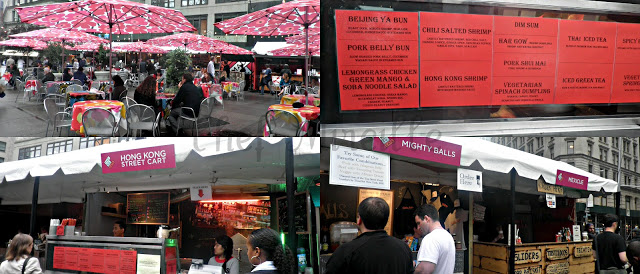 I stumbled across Madison Square Eats 2012 today, as my sister and I were looking for some place to get a quick bite. Open until June 1st, it features restaurants and food carts from around the city with a large open space in the center for sitting and eating. Even in the rain, we were comfortable eating outside with the umbrellas opened over the table.
The variety is great from pizza to lobster rolls, crawfish fritters, Mexican, ice-cream, French macaroons, as well as beer & wine. Vegetarian options are available at most of the booths.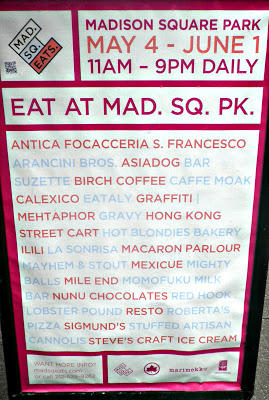 After taking a look at all the available food stands, we opted for the Red Hook Lobster Pound. I had the BLT Lobster Roll, which came with well done crispy bacon the way I like it and a chipotle apple mayo, which had a nice, mild kick to it.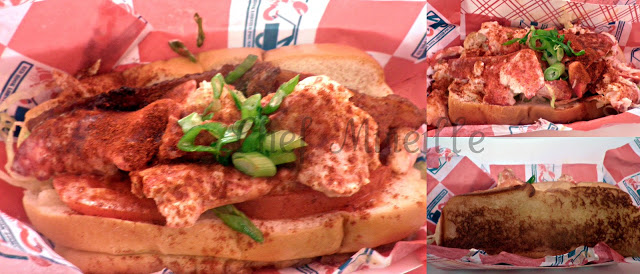 Lobster Roll
Although it was good, at $10 it was not filling and we were still hungry, so I headed over to La Sonrisa. La Sonrisa had empanadas at $3 a pop. Sure they had traditional options like pork & beef, but they also had a Coconut Chicken Curry which I decided to try and was not disappointed. Tender, juicy with the flavors of lemongrass and Thai curry, I would have done better getting 3 empanadas, instead of the Lobster Roll.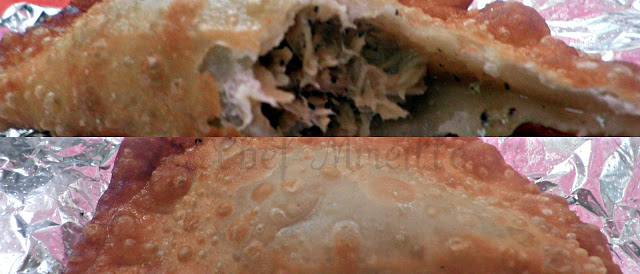 Crispy on the Outside, Juicy tender meat on the Inside
Open daily from 11am-9pm, the weather is getting warmer and usually nice, except for today's torrential storms, it's a great place to go for a bite to eat with a lot of choices. Located on 5th Avenue & 25th street, more details can be found here. If you are going to be visiting NY within the next few weeks, it is a great option to sample the variety NYC has to offer…all in one location!
LIKE THIS RECIPE? LEAVE A COMMENT..I LIVE FOR THEM!
Chef Mireille
Like me on FACEBOOK!
Follow me on TWITTER!