Last Updated on December 16, 2020 by Chef Mireille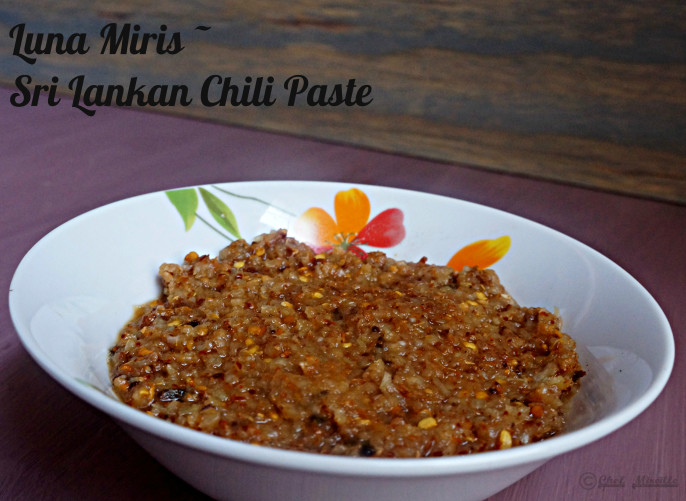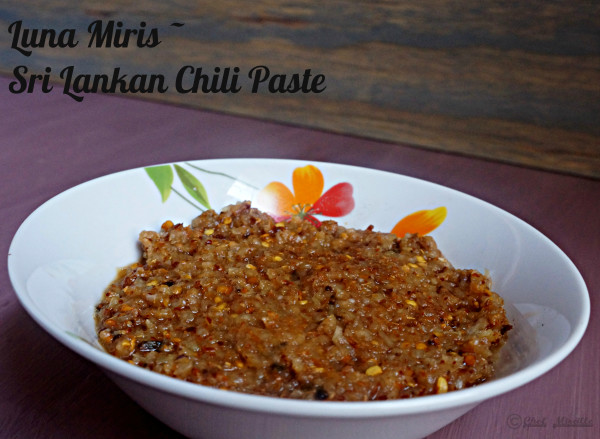 Spice pastes, known as sambol's are popular throughout many Southeast Asian countries like Malaysia, Indonesia, Singapore and Sri Lanka. These can be made with all types of ingredients often including various fruits or vegetables and sweetmeats like chicken liver or gizzards or dried shrimp or fish, but chile is a necessary ingredient in whichever version you make. It is a spicy condiment, hence the need for the chiles.
This is Sri Lanka's basic version and can be eaten with all variety of meals. It is commonly eaten with Kiri Bath for breakfast.
Lunu Miris
(adapted from Rice & Curry)
Ingredients:
1 chopped onion
4 tablespoons dried red chile flakes
1 tablespoon Maldive fish
juice of 1 lime
1/4 teaspoon salt
Grind all ingredients in a food processor until you have a thick paste.
This basic sambol can compliment any Sri Lankan meal. Here are a few other Sri Lankan dishes I've made in the past you can enjoy your Luna Miris with.
Kaha Bath – Sri Lankan Turmeric Rice