Last Updated on November 13, 2019 by Chef Mireille
This shop has been compensated by Collective Bias, Inc. and its advertiser. All opinions are mine alone. #AwakenYourTastebuds #CollectiveBias
The new Star Wars™ movie is coming out next month and you can't help but notice it's arrival. Star Wars™ themed products are everywhere and when I see these products, it reminds me of my childhood. I was only 6 years old when the first movie was released in 1977 and although I got to go along with my two older sisters, I really don't remember it. However, I clearly remember the next movies in the series. I remember being the Space Princess for Halloween and torturing my Mom to twist my hair like hers. I had the coloring books, the lunchbox and everything Star Wars™. My sisters and I had Laser Sword duels…of course they always let me win…I'm the youngest after all…
Even though the movie theater we went to has since been changed to a Modell's Sporting Goods store, it still has the movie theater facade on top and every time I walk by, I fondly remember going to see the Star Wars™ franchise movies. It's always a nostalgic moment for me as I remember going with my sisters and my dad, who is now deceased.
Cheerios has practically as much nostalgic thoughts to me as Star Wars™. My mom never gave us sugar laden cereals for breakfast. Cheerios were my fave and when they came out with the Honey Nut variety, I became an instant fan. Made with whole grain oats, Cheerios is a great product to include in desserts if you can't get your kid to eat oatmeal.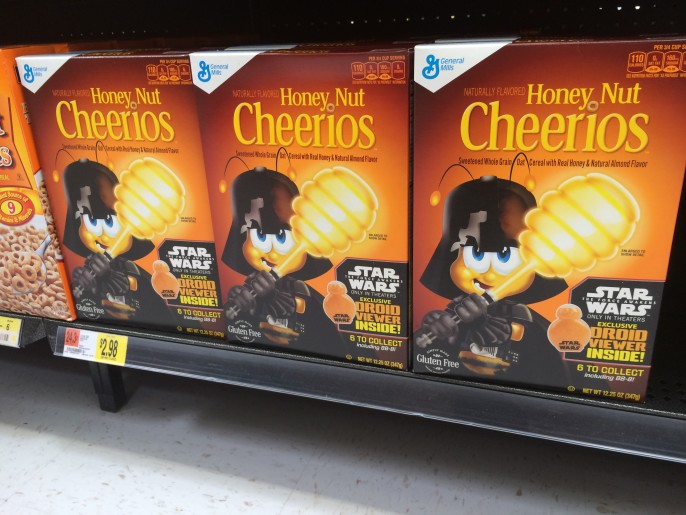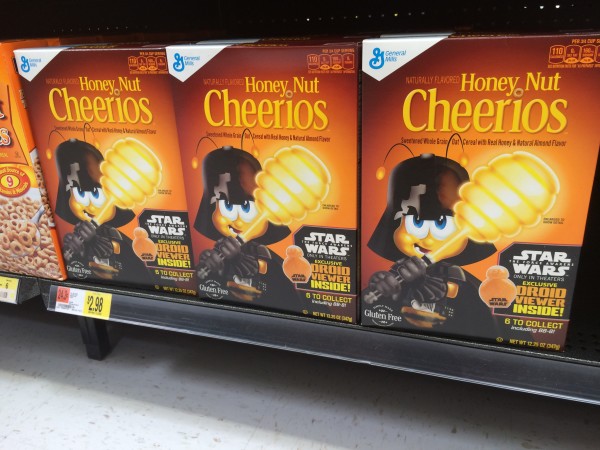 Even though I am now an adult, I couldn't help but indulge in the new Star War™s themed products….I'm a kid at heart. At Walmart, I was able to get the Star Wars™ themed Honey Nut Cheerios® & Go-Gurt – both products that are usually on my shopping lists anyway. In the Honey Nut Cheerios boxes, you will get some great Star Wars™ collector's item toys. Your kids are probably going to bug you to get these Star Wars™ themed products anyway, so here's a unique dessert to utilize them. This is a great dessert for a play date or a kid's party. These individual desserts are low in sugar and a great alternative if you have an oat hating kid….but everyone loves Honey Nut Cheerios, right?
This time of year all of a sudden quince are everywhere. A close relative of the apple family, quince has a wonderful flavor with spicy nutmeg like undertones, but without the tartness of apples. The only difference is that quince cannot be eaten raw. Perhaps you may have had membrillo, also known as quince paste. If you can't locate quince, you can also substitute pear or apple.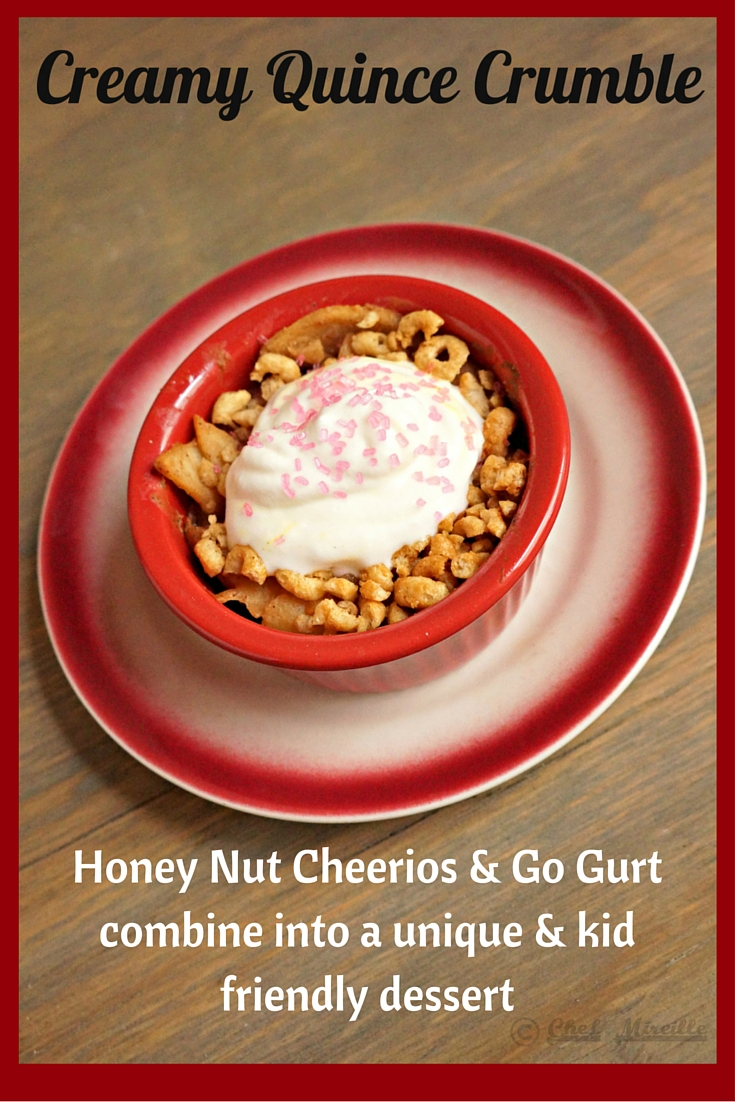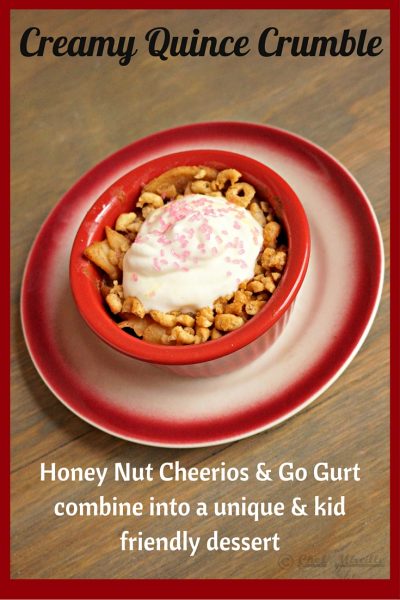 Creamy Quince Crumble
Prep Time: 20 minutes
Cook Time: 35 minutes
Yield: Serves 7
Ingredients:
4 tablespoons butter
4 quince
1/4 + 1/8 teaspoon ground cinnamon
2 Strawberry Splash Go-Gurt
1/4 cup sweetened condensed milk
Crumble Ingredients:
2 cups Honey Nut Cheerios
4 tablespoons softened butter
Topping Ingredients:
whipped cream
colored decorating sugar
Preheat oven to 350 F.
Heat butter in a deep skillet. Add quince and cinnamon. Saute on medium high heat for 5 minutes.
Turn off heat. Add yogurt and condensed milk. Stir to combine.
Using a knife, coarsely chop the cheerios. Add butter and mix to combine.
Divide fruit evenly among 7 ramekins. Divide topping evenly on top of the fruit in the ramekins. Place ramekins on a cookie sheet.
Bake for 25-30 minutes, until fruit is bubbly and cheerios is a little browned.
Garnish with whipped cream and decorating sugar.
best eaten warm
Creamy, with just enough sweetness and textural crunch, any kid would  love to have these treats on their play date. Decorated with the pink sugar, the girls would love it for their tea party.
This dessert ended up so good. I even was surprised how much I liked it and kept on going back for another bite 🙂 Honey Nut Cheerios isn't just for cereal anymore…
I would love to hear what great ideas you have for combining Honey Nut Cheerios & Go-Gurt – what would you do with these two delicious products?
Check out other Cheerios recipes here #AwakenYourTastebuds